Accountancy firm promotes duo to director level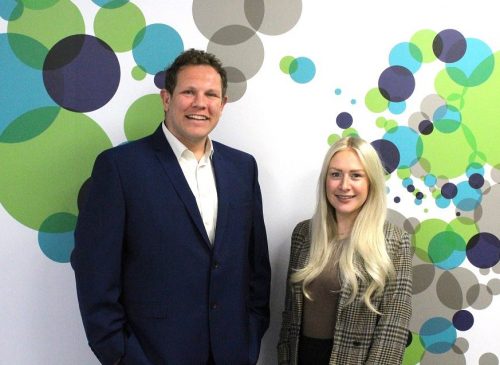 UHY Hacker Young has appointed a pair of new directors at its Nottingham office.
Becki Roberts joined the accountancy firm in July 2018 and currently serves as head of its National Cloud Group. She is promoted alongside longstanding employee Chris McKain, who makes the step up from his previous role as senior audit manager.
The promotions are part of a drive to bolster the company's audits and accounts offering in Nottingham.
Roberts said: "My first five years at UHY has been a fantastic period of personal development as I've grown in managing a portfolio of statutory and management accounts – ensuring that client finances continue to move in a prosperous direction and helping them achieve their business goals.
"Cloud accounting has become invaluable in helping clients to streamline the accounting process and advise in real time, which continues to enable us to be more forward thinking with respect to client needs and relationship development.
"The Nottingham accounts team has tripled in size and I'm particularly proud to represent a growing team of female leaders in the office. In my new position I am looking forward to helping more owner-managed businesses attain maximum value in their growth periods, as well as holding an advisory position for my established client base."
McKain said: "I will be transitioning from my day-to-day audit activities to leading, overseeing and reviewing the audits of our clients, as well as becoming more involved with large value projects across UHY's global offices. I have attained some rewarding experience working with and advising large multinational corporations with operations across the United States and China. I am eager to continue building my expertise with both East Midlands owner-managed businesses and international clients."
Andrew Timms, managing partner at UHY Hacker Young in Nottingham, added: "Becki and Chris have made tremendous contributions to the success of the Nottingham office and their promotions to directors are a testament to the exceeding standards they continue to set for accounts and audits respectively.
"With internal growth, segregation of business functions and retirements leading to these director positions becoming available, we have every confidence that Becki and Chris will play vital roles in ensuring that the Nottingham office meets its ambitious growth plans."