Multi-utilities business handed substantial capital boost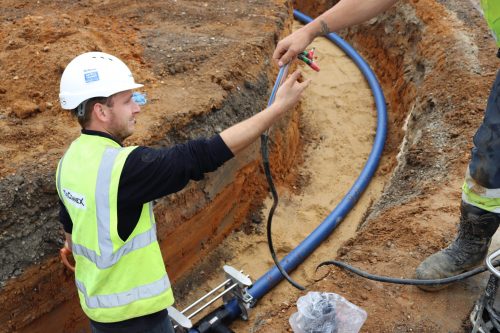 TriConnex – the UK provider of multi-utility services including electricity, water, gas, fibre and EV charging – and sister company eSmart Networks have secured a £7m working capital facility from OakNorth Bank to support their future growth.
TriConnex, which has a major presence in Leicester, was previously part of AIM-listed Nexus Infrastructure plc. The 12-year-old company was recently acquired along with eSmart by private investment firm FitzWalter Capital.
The business works with residential developers and SME housebuilders to offer end-to-end multi-utility solutions.
Alan Martin, CFO at TriConnex and eSmart Networks, said: "TriConnex and eSmart Networks have built-up very strong reputations within the UK's utility industry. The recent acquisition by FitzWalter Capital is a testament to the two businesses and their successes over recent years. We were drawn to OakNorth as we required a specialist lender with experience in the sector and one that could provide us with a credit line that fitted our specific needs."
Stuart Blair, director of debt finance at OakNorth Bank, added: "This transaction presented us with an opportunity to support both TriConnex and eSmart Networks alongside a successful equity fund to enhance their future growth plans. With the UK's utility market set for significant growth over the coming years, driven by the government-led Review of Electricity Market Arrangements, both TriConnex and eSmart Networks are in a perfect position to capitalise on this tailwind."
TriConnex opened its dedicated Midlands office at 1 Meridian South, Leicester in October 2019.