On the move: the latest East Midlands hires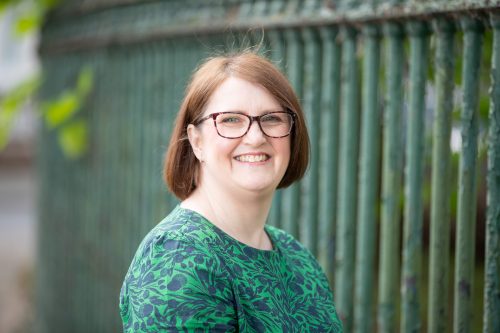 Longstanding Nottingham insurance broker Russell Scanlan has appointed Hilary Rockley as its new training and competence manager.
Rockley joins the Wellington Circus-based firm after having spent more than 20 years in the industry.
She said: "Over the course of my career, I have recognised the importance of continuous training to expand skillset and maintain consistency across a company. This is something that Russell Scanlan does very well, so I'm really looking forward to applying my knowledge to strengthen the team and drive the business forward.
"Internal career progression is so important to Russell Scanlan because it is a brokerage that must comply to FCA regulations on competency, as well as Chartered Insurance Institute (CII) chartership guidelines. The company also emphasises the importance of having a nurturing team culture, which is something it's renowned for in the local business community.
"To preserve and exceed these standards, my role will be to further the company's training policy, facilitate external training provided by the CII, and ensure the competent and collaborative approach of the team is maintained."
Russell Scanlan MD Bryan Banbury added: "It is with our pleasure that we welcome Hilary to the team. Over the past 18 months, we have seen the addition of new clients, coupled with new team members as we enter a period of exciting growth. Training and establishing a supportive working environment have been, and will continue to be, a key part of this growth. We look forward to watching Hilary use her portfolio of industry experience to help propel the team forward."
Elsewhere, dessert franchise Heavenly Desserts has appointed its first head of marketing.
Sophie Page has spent almost a decade working for some of the biggest hospitality brands in the UK, including Greene King and Stonegate Group. She will direct the overarching marketing strategy for the Derby-headquartered brand as it continues to expand in the UK and internationally.
She said: "I'm really excited to be part of the team at Heavenly Desserts and to work with such a talented and passionate group of people who care about delivering an outstanding product in the premium dessert dining sector. It's refreshing to be part of a company that allows me to forge my own path and direct our strategy with my knowledge of hospitality marketing.
"Although times are hard for consumers – with food inflation and the cost-of-living crisis reaching unprecedented levels – there is still an appetite for premium desserts and dining experiences that help to create a sense of escapism from the everyday. I'm eager to help the brand create those magical moments for people that ensure our customers leave wanting to return time and time again.
"One of my key goals for the brand is to really put the emphasis on the franchisees – making sure they have access to what they need from a marketing perspective to really excel and remain perfectly aligned with our Heavenly family values."
Yousif Aslam, managing director of Heavenly Desserts, said: "Sophie is a welcome addition to our brilliant marketing team. She's already working hard to evaluate our marketing strategy with franchisees to create effective plans for the future of our brand – something that I've been really pleased to see.
"With this year's extensive list of regional UK openings and international expansion on the horizon for us in Saudi Arabia, Pakistan plus the growth of our presence in Canada, we wanted to ensure our marketing team reflected the scale of our operations to really act as a catalyst for a new wave of growth for Heavenly Desserts."