Something for the Weekend: Nottingham Ale Trail returns with new name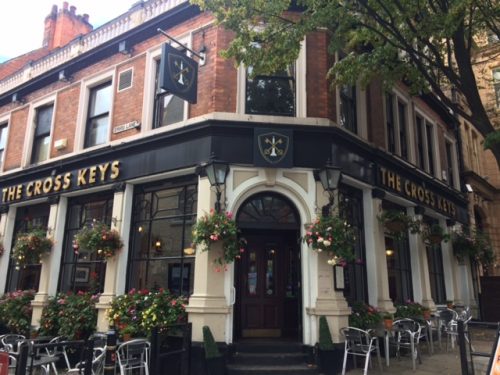 Ale'Up Nottingham – formerly the Nottingham Ale Trail – is set to return this summer, organisers have announced.
Enjoyed by hundreds of people in 2022, the popular annual event, orchestrated by It's in Nottingham, promises to be "bigger and better than ever", with 54 cask ale and craft beer venues taking part.
Ale'Up Nottingham will run from Monday 5 June to Sunday 16 July 2023. There will be seven trails to follow across Nottingham city centre, named after Maid Marian, Robin Hood and the Sherriff of Nottingham, to name a few, with each trail consisting of seven venues.
Participating venues include The Cross Keys, The Dragon, The Sir John Borlase Warren, The Lincolnshire Poacher and Six Barrel Drafthouse, amongst many more.
Trail maps will be available free of charge from Nottingham Tourism Centre and Brew Cavern in Flying Horse Walk.
The premise of the event is simple: buy a half or a pint to receive a stamp in each venue. When all the stamps have been collected, take the map back to the tourism centre or Brew Cavern to collect one of seven limited edition Ale'Up pin badges, each one specific to the named trails.
Alex Flint, CEO of It's in Nottingham, said: "Nottingham city centre boasts a great selection of excellent pubs and bars, within easy walking distance of each other, so whether you're playing tourist in your home city or coming to Nottingham for a getaway, there's something for everyone. It's great to bring these new Ale'Up trails to Nottingham as part of our annual events calendar, and we hope they will inspire people to explore and enjoy the city centre's well-known venues and hidden gems."
Cheers!