E-bike start-up becomes part of major global player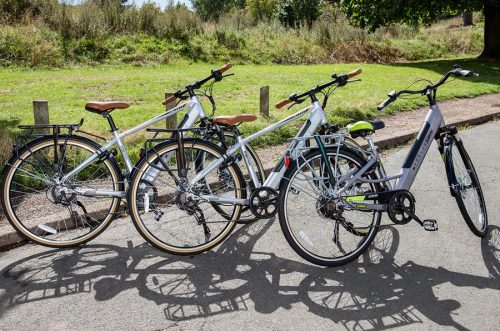 Nottingham-based electric vehicle start-up Ottr has merged with five of its counterparts to form a new £2.5m company.
The firm, along with Frog, Leap, Element, MIXTE and White Fox, will trade as "Today" after being snapped up by venture capital fund EFO Ventures.
Today will operate across Europe and North America, utilising a fleet of 8,000 vehicles including e-scooters, e-bikes, e-cargo bikes and e-mopeds. The company will serve shared mobility operators, delivery companies, universities and consumer brands.
1,500 of the vehicles will be based in Nottingham.
Today's co-founder Sean Flood said: "We have invested directly in cutting edge products and technology to develop two key verticals – hardware and MaaS – to service a broad global customer base, while underpinning all verticals with profitable business models from the start.
"With profitability as our focus, a key part of our investment thesis is about being able to cover the entire value chain so seasonality in shared mobility doesn't affect us because we are not dependent on one source of revenue."
Flood will lead the company alongside fellow founder David Touwsma and chief revenue officer Brett Frazee.
The new firm has launched a seed investment round with the aim of raising a further $4.5m and will look to bring additional companies under its wing.
Flood says there has been "great" interest in the company, particularly from European investors.