190,000 sq ft speculative development gets underway at Fulwood Park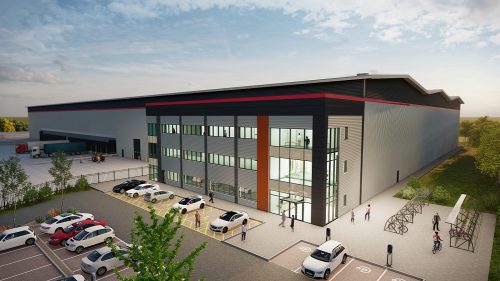 Rula Developments, real estate investor Blackbrook and Glencar have joined forces to build a new 190,598 sq ft speculative industrial development at Fulwood Park in Nottingham.
The scheme – dubbed Fulwood 190 – will consist of a distribution centre and offices, plus a car park and 50 m service yard.
Construction work began in April and is expected to take 46 weeks to complete.
The facility will be built to be BREEAM Excellent standard.
Eddie McGillycuddy, Glencar CEO, said: "This is the second instruction we have received from Rula Developments to date and we are absolutely delighted to back on site delivering for them. It was a great experience for the team and I to be on site for the ground-breaking ceremony on Wednesday 7 June to get this project fully up and running.
"This partnership is a testament to Glencar's unwavering commitment to excellence and customer satisfaction through repeat business. We are thrilled to bring our expertise and dedication to this scheme, ensuring the successful realisation of Rula and Blackwood's vision in this important location within a well-established logistics cluster in the East Midlands."