Home beauty devices retailer sells majority stake in £50m deal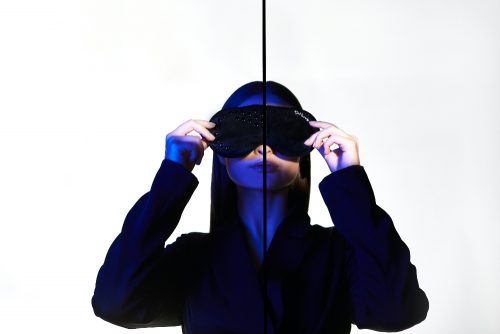 CurrentBody, the Manchester online retailer of home beauty devices, has sold a £50m majority stake in the business to investors eComplete.
CurrentBody specialises in home use beauty devices for various treatments including anti-ageing, slimming, hair removal or regrowth to facial cleansing.
Launched in the UK in 2009 by co-founders, Laurence Newman and Andrew Showman, the business has grown rapidly and now has 17 international websites with over 14million users.
For the current calendar year sales look set to reach £42.5m, and is targeting revenues of £100m in the next two years.
The co-founders realised there was a significant commercial opportunity in the fast-growing beauty trend of consumers wanting to use safe and clinically proven devices at home that mimic the equipment used by professionals in salons, spas and clinics.
CurrentBody now have their  own brand, specialising in LED technology, which has seen huge growth over the last 18 months and is even used by celebrities around the world.
Development and growth of the group has accelerated in the last 18 months as consumers have been unable to frequent beauty salons, spas and clinics as normal, due to global lockdowns.
Sales in new categories such as home-use LED technology have grown by 150% in the last 12 months.
CurrentBody secured previous investment from NVM (now Mercia) in 2018 and BGF in 2019.
eComplete is a talent led and data-driven e-commerce investor and growth agency founded in November 2020 by Paul Gedman and Andy Duckworth, the former CEO of Myprotein.
CEO of CurrentBody, Laurence Newman, said: "Whilst we have benefitted from previous rounds of growth capital which helped introduce our own products and further develop brand partnerships, the opportunity to work with Paul, Andy and their team to drive international growth is what makes this so exciting.
"It is all about bringing in the right people to help us hit the next growth milestones. eComplete brings that immediate resource alongside our already talented teams."
Paul Gedman, co-founder of eComplete said: "CurrentBody is a true expert in an exciting and fast-growing category of beauty with a unique position and incredible global opportunity ahead.
"With our teams' experience of developing internationally and building strong brand partnerships, it felt like an ideal fit. We are excited to continue the journey with Laurence, Andrew and their talented team."
Andy Duckworth added: "CurrentBody is already a fantastic business, and as I saw with Myprotein, establishing a pure-play in a particular niche – especially in health, wellness and beauty – can be very powerful. CurrentBody now have their own brand of devices too and a pipeline of technology for the next stage of growth."
The deal will see a successful exit for BGF. Early-stage investors NVM will follow on as part of the consortium funding the deal. On the Beach CEO Simon Cooper will also continue on the board.
Spencer Woods, investor at BGF, added:"CurrentBody is a brilliant business that has gone from strength-to-strength in the last two years, capitalising on the hugely popular market for at-home beauty devices, all delivered through the innovation and ambition of its management team.
"We're proud to have supported the business on their rapid growth, as well as delivering such a successful exit for its shareholders. We look forward to seeing what the business goes on to achieve in its next chapter of growth."