Roundhouse completes first phase of £5m business centre at South Rings site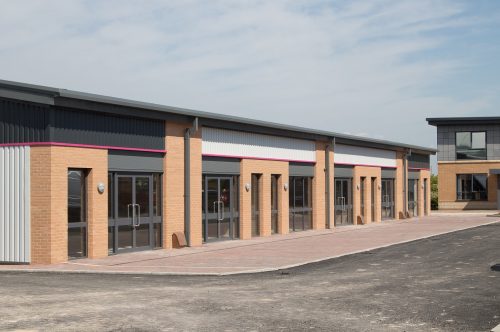 Preston-based Roundhouse Properties has completed the first phase of construction work at its third Momentum £5m scheme at South Rings in Preston.
The property business has already sold the first phase of Momentum@Cuerden, comprising 22 units, to 14 businesses and two investors.
The business centre will now be home to a wide variety of clients including Precision Motion, North West Sealants, Mel Bartley Personal Training and premium interior design company, Vivocasa.
Jeremy Lefton, managing director of Roundhouse Momentum Development, said: "Momentum has proved to be a popular concept for a wide range of SMEs in the area.
"It's a model we are looking to repeat elsewhere in the region and the wider North West should we find sites that give us the opportunity to develop smaller business centres near excellent transport links, amenities and within close proximity to residential communities."
He added: "We're pleased with progress at the site and looking forward to welcoming the businesses to it.
"The second phase construction works have started and we're already under offer on the whole of phase two and receiving high levels of interest for the remaining units in phase three."
Construction on the site started in August 2017 and when construction finishes at the end of 2018, the development will provide 37,800 sq ft of commercial space.