Office block in Old Trafford to be converted into up-market flats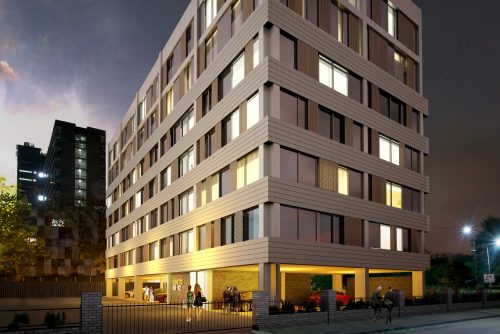 Independent Manchester property company Cert has been granted approval for its plans to extend their redevelopment of an office building in Old Trafford.
The redevelopment will see the Atherton House office building converted into 48 apartments and a two-storey extension offering fourteen one and two-bedroom duplexes.
The site sits directly opposite the proposed University Academy 92 campus due to open September 2019.
The units are due to be launched to the market later this year and will be aimed at investors and owner-occupiers.
CERT currently has an application ongoing to register the site on the Government's Help to Buy scheme and hope to be able to offer this to potential purchasers on sales launch.
CERT Property, which owns residential and office spaces across Manchester, Liverpool and Nottingham is continuing to expand its portfolio across the region.
Howard Lord, managing director of CERT Property, said: "This is a fantastic location for young professionals who want to live in a high quality and unique property with lots of natural light, floor to ceiling windows, facilities and amenities right on the doorstep and an easy commute to the city centre.
"We expect that there will be a lot of take up quickly as owner-occupiers will be able to use the benefit of the Help to Buy Scheme."
Elevate Architects are the architects for the project whilst Paul Butler Associates advised on the planning application. Ends For further information please