Demand for corporate travel soars as Travel Counsellors sales hit £328m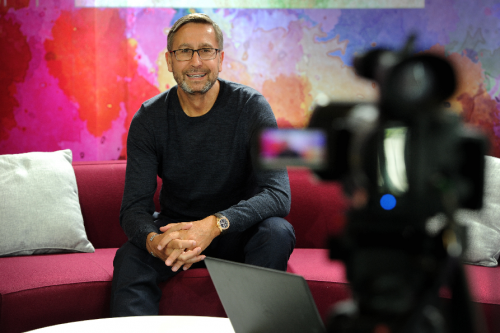 Travel Counsellors, the independent provider of bespoke travel services, has seen a rise in global sales over the first half of 2018, driven by a surge in demand from the corporate sector.
Total bookings made by the Manchester-headquartered business reached £328m in the first half of the year, an increase of 12% from the same period in 2017.
UK bookings rose to £242m, up £30m from 2017.
This follows a record year for Travel Counsellors, with the company exceeding its £500m sales milestone in 2017 across its seven territories, which includes Ireland, South Africa, Australia and the UAE.
Alongside Travel Counsellors' award winning leisure travel offering, growing demand from the corporate travel sector has played a significant role in the company's increasing sales figures.
In 2018, Travel Counsellors' global corporate travel bookings increased by 12% to £75m, with UK sales rising by 15% to £60m.
The company's sales figures have also been bolstered by a particularly active, post-World Cup July, which saw a 20% rise in bookings compared with the same period last year.
According to Travel Counsellors' figures, the most popular destinations by booking volume so far this year are Dubai, Barcelona and Las Vegas.
The top selling locations for the summer 2018 and 2019 periods remain traditional holiday destinations, with Spain, Greece, the USA, Italy and Turkey topping the list.
Travel Counsellors travel services are delivered by more than 1,800 'travel counsellors' who own their own business franchise and offer a highly bespoke service with round-the-clock care and attention.
The company's strong figures follow last month's secondary management buyout of Travel Counsellors by Vitruvian Partners, bringing a close to three years of investment from Equistone Partners Europe.
During this period, the business invested in a £2m new head office facility in Manchester and experienced rapid growth, with annual total transaction values growing by £130m to £512m.
Statutory turnover and profit have also seen strong growth over the period, growing by an average of 17% and more than 20% per annum, respectively.
Underpinning the growth is continued investment in technology.
In the past year the company has channelled £6m into global innovation, including the launch of a customer app and the continued development of its in-house booking platform, Phenix.
Chief executive Steve Byrne said: "Travel Counsellors' success is in no small part due to the care and support we show to our people, which includes our travelling customers, individual Travel Counsellors who run business franchisees with us, and our global support team.
"This year we have recruited 155 more Travel Counsellors who run their own leisure and corporate travel businesses from their home offices, and following our backing by Vitruvian, we will continue to invest in the tools, technology and support that allows them to deliver uniquely personal travel services for their clients."