Manchester property consultancy bolsters team with key acquisition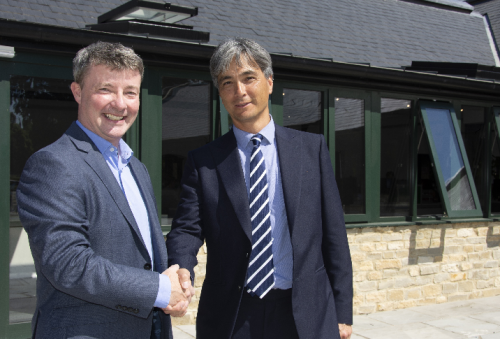 Manchester-based Ridge and Partners has acquired planning consultancy Hunter Page Planning, marking a significant addition to the company's property and construction consultancy services.
Ridge has been based in Manchester for three years, employing 26 staff locally and specialising in project and cost management, building surveying, architecture, building services, structural and civil engineering, health and safety, property consultancy, expert witness and advisory services.
It has more than 600 consultants based across the UK but has never been able to offer planning consultancy as part of its multi-disciplinary offer, so this acquisition will bring benefits to clients and staff increasing opportunities for working together.
Established in 1993, HPP is based in Cheltenham and employs more than 20 staff.
The company has most recently been involved with successful projects including the urban extension at Brockworth, a new flagship car showroom for BMW, regeneration of Cheltenham town centre, urban extension at Swindon and a new waterside regeneration zone in Nottingham.
Work in progress includes the Buckover Garden Village and a new Growth Point at Sharpness.
Adrian O'Hickey, senior partner at Ridge, said: "This is a landmark moment for Ridge. We are a dynamic company aspiring to grow further and this acquisition marks a critical move in achieving our ambitions.
"We believe bringing HPP into the Ridge business will be a great success, enabling us to offer an even broader range of specialist services to our clients.
"We are excited to bring our new colleagues on board and, with so many innovative and challenging projects on the horizon, we are very much looking forward to working together."
Paul Fong, managing director at HPP, said: "I am so proud to be leading HPP into this new phase for our business.
"The Ridge ethos and strategy is a great fit for us, and most importantly for me is the passion and drive demonstrated by Ridge which reflects that of the HPP team."
Paul and the former directors of HPP are now partners of Ridge and will form the management team for the Ridge planning service in a seamless transition.
The announcement follows a successful year for Ridge that has seen an 11% increase in fee turnover by £5m to £52.5m in 2017, which is expected to rise to more than £60m in 2018.