End of an era as Blackpool nightclub is put up for auction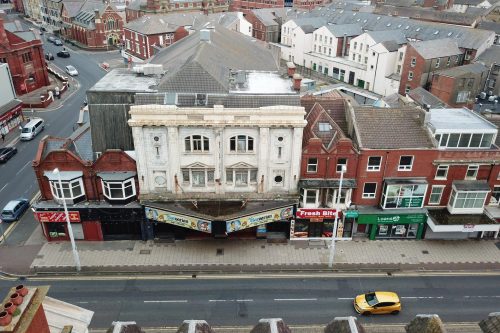 An iconic nightclub on Blackpool Promenade will feature among more than 80 lots at the next Pugh Property auction in Manchester on October 18.
Club Domain, which covers 22,000 sq ft of floorspace and includes several bars, nightclub areas and a function suite, as well as six partially developed apartments, has been put up for auction with a guide price of £450,000.
A Blackpool institution, the nightclub opened in 1992 as The Bizness, it then became Main Street, the Waterfront, then Sanuk and is now Club Domain.
Paul Thompson, managing director of property auction house Pugh, said: "This very large property is in a great location right on the seafront in Blackpool and, subject to planning, there are many different commercially viable options for its future use that would be beneficial to the town.
"We have had a lot of interest in the building and I have no doubt that it will prove to be a sound investment in the hands of the right buyer.
Established 26 years ago, Pugh claims to be the largest auctioneer outside of London and was acquired by property consultant Eddisons in 2016.
The firm's next property auctions will take place at Leeds United's Elland Road football ground in Leeds on October 16, and at the AJ Bell Stadium in Manchester on October 18.