MIPIM 2019: Brexit failed to put a dampener on proceedings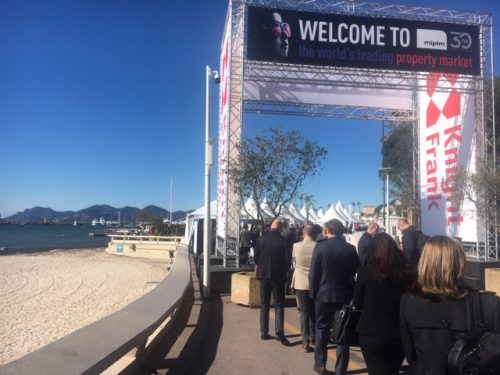 X

Register for free to receive latest news stories direct to your inbox
Register
A range of business and civic leaders got together to discuss this year's MIPIM conference at an event organised by TheBusinessDesk.com.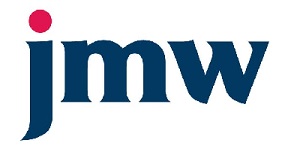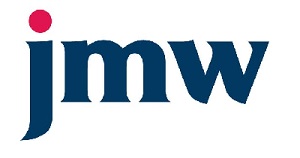 The debate covered a wide range of issues and topics and was held in partnership with JMW and took place at the law firm's offices in central Manchester.
Those taking part in the discussion were:
Chris Cheap from Avison Young
Guy Butler from Glenbrook Property
Mike Cosser from Brock Carmichael
Ruth McCarthy from JMW
Karen Hirst from Maple Grove
Paul Richards from Stockport Council
Dan Cochlin from the Northern Powerhouse Partnership
Helen Gribbon from Renaissance Associates
Philip Cox from the Cheshire and Warrington LEP
Thomas Pearson from JMW
Thomas Pearson:
There was some suggestion that Brexit cast a massive shadow over MIPIM. We are Northern-focused and there has been a vibrancy around what is going on in the region.
Because there is so much vibrancy in the North we seem to be operating in a little bit of a bubble. There was a good buoyant atmosphere.
Karen Hirst:
If you look at the numbers of registered delegates it was up on last year at just over 26,000. I think in the heady days of 2007 it was way over at 36,000 which was just bonkers. There is more of a focus now and people are more business-like.
There was actually little focus on Brexit, it was more about what's in your power. The conversation tended to be focused on the things that you can actually control.
You just need to have the positive discussions rather than getting bogged down in things that might happen.
Paul Richards:
I have got no pre-Brexit experience of MIPIM so I can't talk about that but I don't think we had any Brexit conversations. We saw lots of developers and investors and the appetite is still there to come and do the right thing in the right place.
Ruth McCarthy:
My experience of MIPIM is all overwhelmingly positive. In terms of the North West it was all good news but when you speak to people in London it is not the same experience. Things are quiet and slow in London, which is not the experience we are having in Manchester.
We are not that far from London but at the moment the North West is a very different property market.
Helen Gribbon:
I would agree totally with a lot of the comments, it seems that the North as an identity is taking hold of its drive to push forward into the future and is not being shackled by what's happening politically.
The conversations with people in London were that the market has gone quiet, there is a certain amount of apprehension and caution and the activity was slowing down.
Dan Cochlin:
However you voted in the referendum Brexit is an opportunity for the Northern Powerhouse. There is a real opportunity for an area that is less developed than London to start marketing itself.
That can happen at MIPIM or other events. There are a number of bodies who have stepped forward to market the North as a broader area to invest in. The key aspect to that is transport, that is what we and others are working very hard to get over the line.
Philip Cox:
Regardless of what you think of the concept of the Northern Powerhouse, regardless of what you think of what the Government has done or not done, what it has done has given the North an increased sense that it should be out there marketing itself.
In our own patch we have transformed the image of Cheshire as being a leafy dormitory for Manchester into a realisation of what it really is, which is actually a very successful industrial area.
In the North West, Liverpool, Manchester and Cheshire are working together in cooperation. There is an increasing recognition between the three of us about what we can do and achieve together.
Chris Cheap:
It is actually impossible to say whether it was a good or bad MIPIM because people go there with very different objectives. I don't think there is a 'one size fits all'.
One of the big themes for MIPM for me was skills, and when you look at the North it is all about skills. Skills that are cost-effective and diverse, that is the driving force behind why Manchester and Cheshire is doing very well.
I heard more about skills at this MIPIM than anything else. I see the search for investment is being underpinned by skills.
Paul Richards:
When you go to MIPIM you need to understand what your audience is. We are going to MIPM to get the message out about Stockport. It is a way for us of seeing the people we can't get to see every day.
Ruth McCarthy:
It is interesting to go along and listen to the statements of intent, whether it be from developers or local authorities. It is a great forum to make a statement of intent.
The themes that came out from Manchester were not about the racey new schemes. It was all about longevity and how we are going to work together to deliver.
Chris Cheap:
The information age has taken us away from big launches at MIPIM. As recently as five or six years ago there would be a series of big announcements at MIPIM, now people are across stuff far more.
The daily news platforms that have to be fed, people are just a bit more PR hungry and there is a thirst for news. That means news tends to be out there faster.
It's about some of the different agendas such as sustainability and gender diversity, which for MIPIM is a real breakthrough.
Ruth McCarthy:
I am not a feminist, I very much believe in meritocracy. In the conference itself there was a great representation of women. When you got out in Cannes in the evenings it felt very male. There was a lot of suits and a lot of pints and my recollection was a sea of men.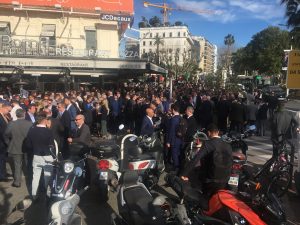 I do think there is a piece of work to be done around that.
Paul Richards:
It is not a MIPIM thing. You can go to any property event anywhere in the country and the representation of women will be very low.
Chris Cheap:
The recession was a watershed moment in some ways. Pre-recession it was seen as an add-on to somebody's bonus. There was some real ostentatious behaviour that was not acceptable.
It costs a lot of money to send someone down to Cannes for the week, therefore there has to be a justification and a fairly forensic one at that.
The conversations are focused and there has to be a reason to be there.
Helen Gribbon:
There are two issues. Why would a woman join an industry where you constantly have to fight to demonstrate your abilities and capabilities?
There is wider debate than MIPIM about the glass ceiling. That is being broken, but there is still that comfort that people have in surrounding themselves with people who are similar to them.
Karen Hirst:
I would absolutely hate it if I got asked on a panel just because I was a woman. I have trained as a chartered surveyor and I have worked my way up through ability.
I don't feel that being a woman has held me back. Going into the industry, it is very male dominated.
That has been the way, but I think it is changing. The predominance of women this year was greater and that makes for a better balance.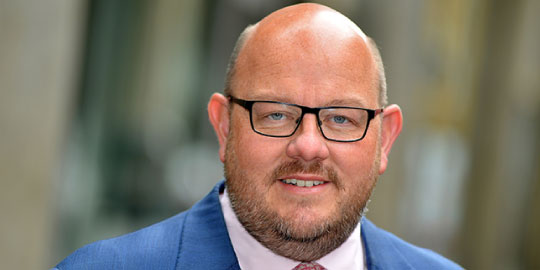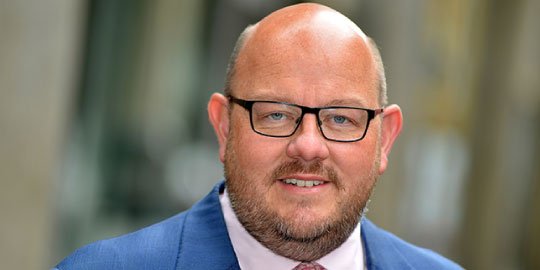 Guy Butler:
If I strip everything back there were two things that happened out there. We were able to talk to two people and we had the time and were in a different location.
London is a different position to us at the moment. They are reforming and rebuilding and finding new partners.
We are starting very different conversations down in London. They are in a rebuilding stage while up here we are in a delivery phase.
You go and sit on the Manchester stand and you meet old friends and ask them what are they doing now.
You go and sit on the London stand and it is a very different feeling and vibe, it was a lot more downbeat.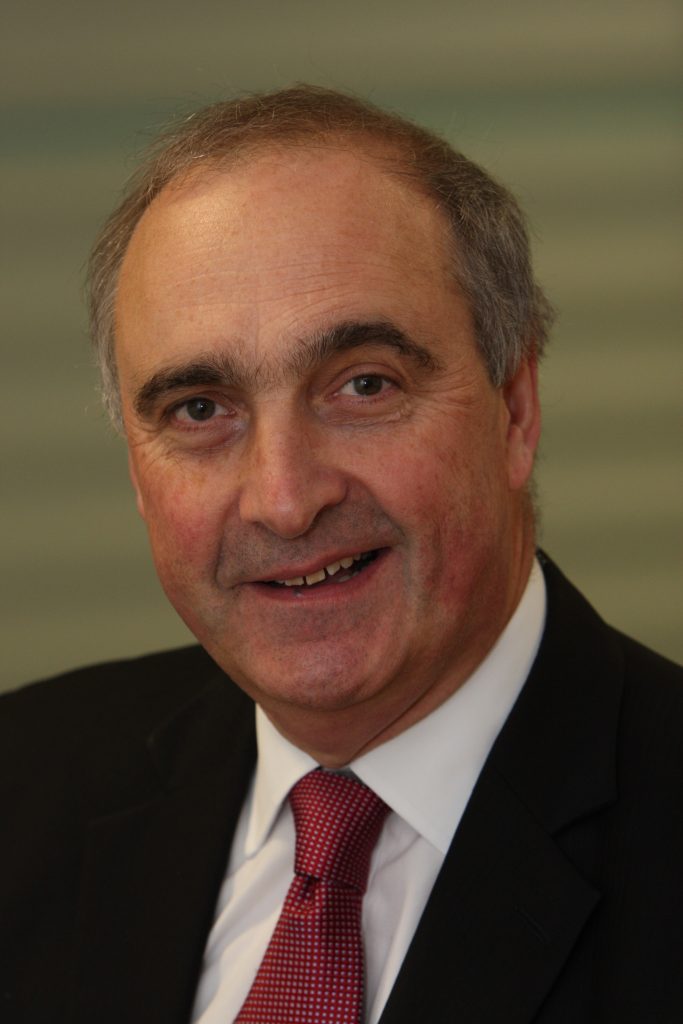 Mike Cosser:  We are in danger of too much talking between our own North West based people, rather with foreign investors or London centric investors.
The Northern Powerhouse helps us with awareness of the region, which has to be a good thing.