Nutrition specialist receives £250K boost from MSIF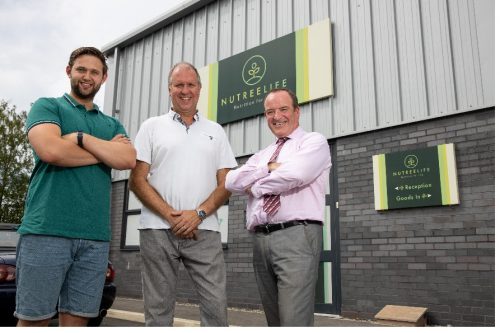 Plant-based nutrition specialist NutreeLife has received a £250,000 loan from MSIF to expand and grow its business.
Founded in 2017, NutreeLife is a family-run company based in Preston, Lancashire.
The business was incorporated to make great nutrition accessible for all, priding themselves on being an innovative, vegan health nutrition brand created through years of experience and dedication in the food, nutrition and beverage industry.
Chief executive Patrick Mroczak and managing director Adam Hodgkinson set out to establish NutreeLife after recognising a gap in the market for a vegan and 'free-from' range of protein supplements following their time spent working together at MyProtein.
Since launching the business they have gained impressive traction for their product, which has been taken up by leading sports nutrition companies.
Due to growing demand, NutreeLife looks to not only expand its business but its operating premises, also.
To help with the expansion, Patrick approached Paul Humphray, investment director at MSIF, to acquire funding for the project.
By working with MSIF, NutreeLife was able to secure the £250,000 funding needed for its development plans.
Going forward, NutreeLife will increase headcount to fulfil its growing orderbook and increase product lines to further expand its offerings to the marketplace.
Paul Humphray said: "I have enjoyed working with Patrick and the team at NutreeLife. Their product is niche and high-quality; they are already attracting some big names in the food and beverages industry. The team work very well together and I look forward to seeing what they will achieve following their expansion."
Patrick Mroczak said: "Paul worked very closely to fully understand the business and, therefore, simplify our funding options.
"The funds are being used to expand our operation and create more innovative products as we customise our products to suit our customers' needs and demand.
"Going forward, we look to work with MSIF again as we continue to grow and expand our manufacturing capabilities."