Private equity firm appoints new head for North West operation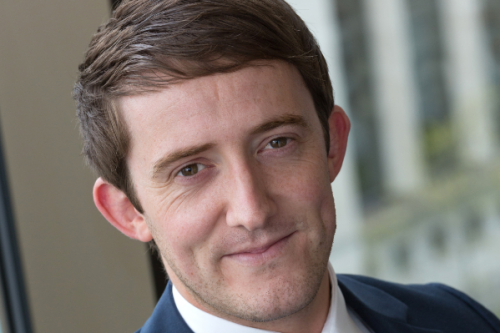 X

Register for free to receive latest news stories direct to your inbox
Register
Private equity firm NorthEdge Capital has appointed a new head of office in the North West.
Phil Frame will take charge of the office and Lucie Mills will take over as head of Business Transformation.
Phil joined NorthEdge in 2012 and has been involved in the majority of the firm's new investment activity in the region.
Recent deals have included video games developer Sumo Digital, luxury tour operator Inspiring Travel Company and commercial fleet management provider Prohire.
In his new role, Phil will lead the new business team at the firm's Manchester office.
He will be responsible for sourcing investment opportunities, managing key intermediaries and leading the firm's investment operations across the North West.
Lucie joins NorthEdge's Manchester office with eight years' experience at a private equity-backed business, JLA, where she worked closely with Hg, the incumbent investor, Cinven, and the company's senior leadership team, delivering strategic transformation projects to maximise shareholder value.
The sale of JLA to Cinven in May 2018 delivered a 4.9x return on investment for Hg.
At NorthEdge, Lucie will work as part of the portfolio team to add value across the firm's 19-strong portfolio of investments.
Lucie will be a key link between NorthEdge and the portfolio, promoting knowledge transfer and strengthening processes to deliver growth within the portfolio and maximise values at exit.
The company has also announced the promotion of Nicola McQuaid to Investment Director in its Yorkshire office.
Having joined NorthEdge in 2016, Nicola has been involved in a range of new investments and has played a significant role in supporting investee companies deliver their growth plans.
She will continue to build on her relationships in the market to support the continued success of NorthEdge across the region.
The promotions follow a busy period of activity for NorthEdge.
In June, the firm supported the MBO of financial software company Phoebus Software, the second investment from its SME Fund I, which closed at its £120m hard cap in July 2018.
In July, NorthEdge exited ornamental plant and herb producer Bridge Farm Group, generating a return of 2.3x gross and 66% IRR.
Ray Stenton, managing partner at NorthEdge, said: "The past 12 months have seen a great deal of activity at NorthEdge, with sustained growth through raising our SME Fund, new investments and realisation activity.
"This is testament to the fantastic talent in our team, so it is a pleasure to welcome Lucie and to promote Phil and Nicola to their new positions.
"Phil has played a significant role in our new investment activity over the past seven years and has built up a wealth of experience. He has strong relationships across the region, an ability to source deals and an understanding of how to work with management teams to drive growth and create value."
Phil Frame said:"The North West has a strong entrepreneurial spirit supported by a thriving private equity community and having spent the majority of my career in the region, I am delighted to have the opportunity to lead a very talented team.
Despite current market uncertainties, our new investment pipeline is extremely healthy and we are excited about the potential to continue building a strong, diverse portfolio of businesses"
Lucie Mills said:"NorthEdge's portfolio is home to a range of exciting businesses, with huge amounts of talent and lots of opportunity.
"By connecting our businesses with each other, we will develop a community that shares best practice, allowing us to improve productivity, processes and efficiency across the entire portfolio.
"I'm incredibly excited to join NorthEdge, and look forward to working with the team to unlock the potential of the portfolio and maximise the value from our investments as a result."