People on the Move: Pannone Corporate; Roxtec; Bathroom Takeaway; TrakRap; It's Gone Viral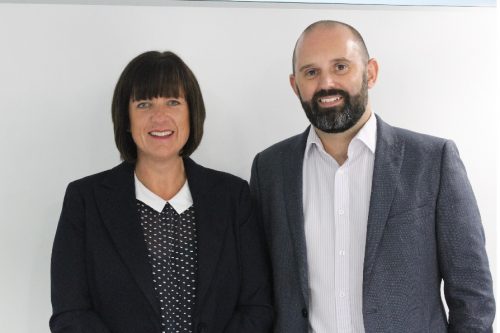 Pannone Corporate has made several promotions following a year of growth at the firm.
Gareth Birch and Emma Judge have been promoted to associate partners.
Gareth is an experienced real estate lawyer and advises retail, investor and developer clients on the full range of commercial property matters. Emma acts for employers, developers, purchasers and contractors on all aspects of construction and engineering law.
Sarah Bazaraa has been promoted to director in the dispute resolution team. Sarah specialises in intellectual property and contracts disputes across all sectors. She also advises clients on reputation management.
Alexandria Winstanley is promoted to senior associate within the dispute resolution team. Alexandria advises clients on disputes involving commercial contracts, IP, IT, and professional negligence.
Elsewhere, Helen Porter (real estate), Andrew Walsh (corporate) and Chloe Pugh (employment) have been promoted to associate.
Pannone Corporate senior partner Paul Jonson said: "The promotions are in recognition of the hard work and commitment all have demonstrated to their clients and teams.
"As a firm we place a lot of emphasis on developing and nurturing talent and it is very satisfying to see so many talented lawyers progress in their careers."
::
Bury-based international safety seal manufacturer Roxtec has appointed a new marine and offshore sales manager.
James Yates joins Swedish-owned Roxtec from another well-known international manufacturer and will be responsible for Northern England and Wales.
"It is an exciting time to work for Roxtec when momentum is building in the marine and offshore sectors," said John Kayes, director of marine and offshore.
"The addition of James adds further strength to a growing team."
James said he aims to bring his in-depth experience of project management and promoting sealing products to large industrial clients to Roxtec's UK operations.
He said: "I have always worked with innovations and Roxtec is very much about developing cutting edge products.
"Roxtec's sealing systems are key installations in future-proofing commercial and naval vessels. They have a long-life cycle and can save the customer time and money because they are so durable and can be easily maintained. Roxtec is a very exciting company to be part of and promote."
Roxtec's cable and pipe seals are used to protect people and assets from multiple hazards including fire, flooding, explosion and electromagnetic disturbances. Key benefits include durability, reliability and flexibility.
Roxtec entered the marketplace in 1990 and is now active in more than 80 markets worldwide. The British subsidiary of the £173m Swedish group recently reported a record financial year with turnover surpassing £6m for the first time.
::
Bathroom Takeaway has recruited Jon Saward to head up its customer service team.
Jon brings almost 15 years of experience, having worked for businesses including Bensons for Beds and Better Bathrooms.
He has a wealth of industry knowledge and is particularly looking forward to launching his journey mapping project both for the retail and trade arms of Salford-based Bathroom Takeaway.
Jon said: "It's crucial that Bathroom Takeaway's customer proposition is aligned with our overall growth strategy, and that's where I come in.
"Customer needs and preferences are evolving so we need to cater for customers to have all the information they need, whatever time that may be, which is where new technology such as chat bots and AI can really help differentiate us from more traditional competitors."
Director Chris Norton said: "We're delighted to welcome Jon to the Bathroom Takeaway family and it's very pleasing to see that he's already making a great impact. Jon has recruited two additional team members and pulled together a long term strategy to support the company's imminent growth."
::
Innovative retail-ready packaging company TrakRap has appointed Graham Fox as business development manager after a significant investment enabled it to expand its operation.
Graham has more than 23 years' experience across a wide variety of roles in the packaging industry and was most recently employed as sales manager for shrink-wrap specialist Marden Edwards Shrinkwrap, a role he held for almost six years.
At Skelmersdale-based TrakRap, Graham's role will involve identifying prospective sales leads and introducing the company's innovative end-of-line packaging system to customers to support its ambitious growth plans, which have been boosted by a £1.27m investment secured recently through a Northern Powerhouse funding programme.
The TrakRap system is a low carbon, low plastic alternative to shrink-wrapping that uses a 100% recyclable stretch film to wrap products for transit for manufacturers of Fast-Moving Consumer Goods supplying supermarkets and retailers in the UK.
The system reduces users' carbon footprints by as much as 70% through lower CO2e emissions and significantly reduces plastic and energy consumption.
Graham said: "TrakRap's low carbon, end-of-line machinery is raising the bar for packaging companies that are serious about saving the environment and I'm delighted to play a part in its growth.
"The opportunity to join such an innovative, forward-thinking business was impossible to turn down and I am looking forward to helping customers increase efficiency and add value to their organisations by reducing plastic waste and CO2e emissions."
Martin Leeming, TrakRap chief executive, said: "Graham's in-depth understanding of packaging systems and the packaging industry in general will be a huge asset for us and will help us massively reduce the carbon footprint and cost of packaging for food and drink manufacturers supplying the UK's major supermarkets."
::
It's Gone Viral, the Manchester-based social media marketing company, has added three new members to its team.
Callum Martin has joined the business as a senior account coordinator. His focus in on building engaged online communities, creating return on investment for brands via effective social media campaigns, and curating viral trends. He has previously worked at Don't Flop Entertainment, UNILAD and LADbible.
Kaylee Lasseter is It's Gone Viral's newest senior video coordinator. During her career Kaylee has worked as a social video creative at LADbible and as a video producer at The Manchester Evening News. Her specialisms include editing, documentary making, production and creating social videos for the youth audience.
The final new starter is Aimee Walker who joins as a community manager apprentice. Before It's Gone Viral, Aimee was a social media intern at Children 4 Most, which runs three nurseries in Ashton-Under-Lyne, Hyde and Audenshaw.
Kaylee said: "I've long admired It's Gone Viral's strategic and creative approach so I'm really looking forward to working across the business and putting my skills to good use."
Managing director Andrew Trotman said: "It's Gone Viral is built squarely on the talents and expertise of our team, so it's essential that we find the right people like Callum, Kaylee and Aimee who share the passion, insight and creativity that we believe sets us apart."
Over the past few months It's Gone Viral has seen a surge in the number of projects that it is delivering for film studios after achieving a 60% increase since the start of the year.
It has also reported its highest tubular rankings – it is the fourth biggest entertainment page on Facebook in the UK – while its latest viewing figures for 2019 now stand at 2.2 billion views since the start of the year.