Sandstone Care Group acquires three homes near its Warrington HQ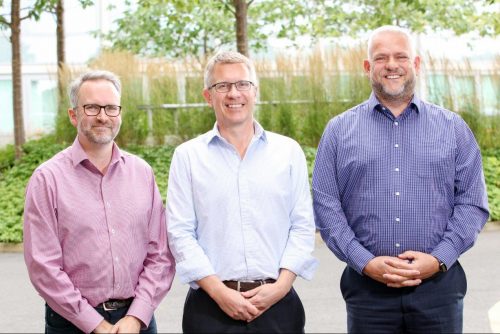 The Sandstone Care Group has acquired three homes from Orchard Care Homes, in the North West, for an undisclosed sum.
Warrington-based Sandstone completed on a deal to take over the three homes on Friday, January 17.
The homes are St Helens Hall and Lodge, Longridge Hall and Lodge and Fleetwood Hall.
The acquisition by Sandstone follows the decision last year by Harrogate-based Orchard Care Homes to reduce its portfolio by around 25%.
Sandstone Care Group was established last year.
Its three directors, Ben Challinor, James Parkin and Richard Shore, have more than 50 years' combined experience working in the care industry.
The company has also, this month, opened its first purpose-built care home in Newtown, Powys.
The 73-bed luxury nursing and residential home offers the highest quality care for older people, including those with dementia.
Sandstone expects to acquire further homes during 2020 and is also considering additional sites for new-build care facilities.
James Parkin, one of Sandstone Care Group's directors, said: "We are excited to have been able to add three of Orchard's homes to our portfolio.
"Orchard has a similar commitment to ourselves to provide residents with the best possible care within a vibrant community setting."
Co-director Ben Challinor said: "We are passionate about providing outstanding, resident-led services within a modern environment.
"Our vision is to rapidly develop a fantastic, unrivalled reputation for delivering exceptional standards of care."
The three homes are close to Sandstone Care Group's head office in Birchwood, Warrington.
All Orchard staff are transferring across to Sandstone Care.
Hayden Knight, chief executive at Orchard Care Homes, said: "Sandstone Care's team shares our culture of delivering high quality, compassionate care. We have been working closely with their operations team to ensure a smooth transition.
"The transfer of the three homes is part of our strategic plan announced earlier in the year. Other homes in the Orchard Care Homes portfolio will continue to operate as normal."