Business owner pleads for help after site destroyed by fire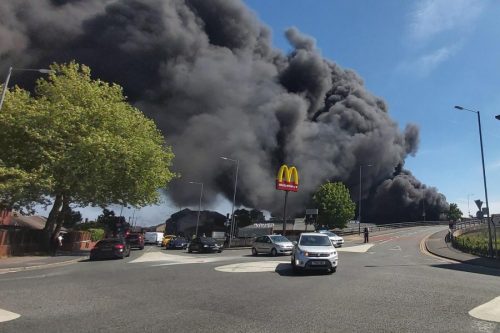 A business has pleaded for help after its site was destroyed by fire on Wednesday.

A plastics recycling plant in Earlestown, St Helens was burnt down in a major fire, which spread to the neighbouring business, ARC Window Films.

Neil Brabbs, the owner of ARC, has launched a crowdfunder to support his small business.



The business employs five people and bought the premises in Earlestown last year.

Brabbs said: "Other than the recycling plant where it started, I think we are the only business to have been totally destroyed by the fire. There is literally nothing left, every last bit went up in smoke. The only positive seems to be that nobody was hurt, for which I am grateful."

Brabbs says the business faces "potentially a substantial shortfall" from an insurance payout, and has asked for help and support in rebuilding the premises at Sankey Valley Industrial Estate.

"Having had chance to fully comprehend the magnitude of the damage, the impact on the business, and the costs involved, I may need a little help getting my dream back on track," he said.

"Having just about steadied the ship after corona hit, this really is a kick whilst down, and will be a real challenge going forward. We didn't even start the fire, it had nothing to do with us, but it has totally decimated the building and everything in it."

Merseyside Fire and Rescue Service has now determined that the fire started accidentally.

The fire was declared a major incident and at its height there were 20 fire engines, two aerial appliances and two high volume pumps on the scene. It disrupted train travel and the smoke could be seen across the North West.