Water group reports better revenues but costs hit profits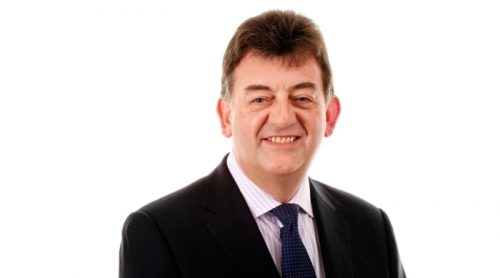 United Utilities, the water and wastewater group for the North West, reported better annual turnover, but saw pre-tax profits slide in the year to March 31.
The Warrington-based group achieved revenues of £1.859bn, up from £1.818bn the previous year.
However, pre-tax profits fell from £436.2m last year to £303.2m.
A dividend of 42.6p per share has been recommended, compared with 41.28p in 2019.
This is in line with the group's AMP6 policy, for the previous five year regulatory period, but moving forward into the next AMP7 regulatory period, future dividends will be under review, chief executive Steve Mogford said today.
Among adjusted items for the group are an £83m accelerated depreciation of Bioresources assets that have been taken out of use, and a further £56m of adjusted items relate to costs associated with COVID-19.
The group said £19m of COVID-19-related adjusted items principally relate to an increased bad debt charge recognising the higher risk of future non-payment of household customer bills.
The group said it has around £1.2bn of available liquidity to help it through the current turbulence created by the coronavirus pandemic.
Chief executive Steve Mogford said: "The COVID-19 pandemic is an unprecedented challenge for our country.
"At United Utilities, we have focused relentlessly on supporting customers and colleagues through these difficult times.
"We offer the sector's widest range of assistance schemes to help those struggling to pay their bills and have increased the number of customers eligible for reduced tariffs.
"We have also made £3.5m available immediately to those most in need, with £71m committed to help customers over the next five years.
"None of this would be possible without the incredible team at United Utilities. I want to pay tribute to the hard work and dedication of my colleagues through this challenging period, including the many key workers who have continued to carry out essential repairs and maintenance in our communities.
"We will focus on the safety of our people and support for our customers over any short term impact on our financial and operational targets."
He added: "We can reflect on our performance improvements across the last five year price review period with pride.
"We have shared £350m of our outperformance through additional investment, providing better service to customers and enhancing the environment.
"We have committed company funding to supporting customers in financial difficulty and to our pension schemes, achieving low dependency and mitigating risk for employees past and present, and we have delivered financial performance that supports the payment of the final dividend in August 2020, in line with our AMP6 commitment.
"The economic implications of COVID-19 will provide a challenging backdrop to the AMP7 regulatory period.
"United Utilities will continue to prioritise the implementation of its delivery plans, albeit reviewing and adapting these plans as necessary, and we fully intend to play our part in the recovery of the North West economy.
"It is, however, too early to predict the full impact of COVID-19 on inflation, the economy more generally and on our business, and we will review our dividend policy for AMP7 as a clearer picture of the post COVID-19 economic environment emerges."
Russ Mould, investment director at Manchester-based investment platform AJ Bell, said: "Somehow you would expect a water company to have plenty of liquidity and United Utilities does have significant cash resources to see it through the current crisis.
"However, if investors were expecting the utilities sector to provide a copper-bottomed source of dividends there was a worrying hint in United Utilities' latest results that might not be the case.
"A review of the dividend policy once there is a clearer picture of what a post-coronavirus world looks like doesn't sound like good news for United Utilities' shareholders and will prompt concern that another previously reliable and growing source of income is going down the drain.
"The company has already provisioned for bad debts, but the severe recession which is rapidly coming down the track could mean a larger number of customers cannot afford to pay their bills."