Drugs discovery firm announces plans to raise $30m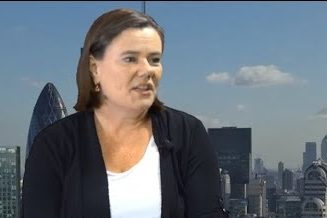 Cheshire drugs discovery group Redx announced plans to raise $30m today, and it's interim results for the six months to March 31.
The Alderley Park company is issuing $29m of sterling denominated convertible loan notes to funds managed or advised by Redmile Group and Sofinnova Partners, two specialist healthcare and life sciences investment firms and a direct share subscription by Sofinnova of £812,000 for new ordinary shares.
This financing follows the recent successful close of a mandatory offer for Redx by RM Special Holdings 3 LLC, a special purpose vehicle wholly-owned by funds managed or advised by Redmile, which resulted, on May 1, 2020, in Redmile owning 91.77% of the existing issued share capital of Redx.
Prior to the offer, Redmile had already provided Redx with funding through an initial share subscription of £1.3m and £5m of short-term debt funding.
Redx chief executive, Lisa Anson, said: "We have continued to make significant progress in delivering our strategy of discovering and developing novel drugs with the potential to transform the treatment of cancer and fibrosis.
"This financing will markedly strengthen the group's balance sheet and enable us to progress our exciting pipeline of drug development projects.
"We have also gained the support of two established specialist healthcare and life sciences investors, Redmile Group and Sofinnova Partners, who will be instrumental in assisting the company in raising further funds and executing our business plan to key value inflection points."
Today's results announcement showed the group achieved revenues of £1.172m, down from £3.131m the previous year. However, pre-tax losses lessened, from a loss of £6.335m last year to £3.955m this year.
The group's cash balance at March 31, was £1.9m, compared with £3.3m a year ago.
Lisa Anson said: "Redx continues to make strategic and scientific progress against our commitment to create high value drugs that treat significant unmet need in cancer and fibrosis.
"The nomination of RXC007, a ROCK 2 selective inhibitor with potential for development in multiple fibrotic conditions, was an important milestone for the company and we continue to make progress in our Phase 1 clinical study with RXC004."