People on the Move: Stobart Group; Miralis; Seashell Trust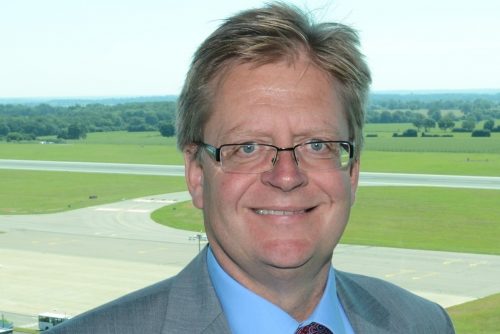 Stobart Group, the Carlisle-based aviation and energy infrastructure group, has appointed Clive Condie to the board as a non-executive director with effect from today, July 1.
Clive will become a member of the audit, remuneration and nomination committees on appointment.
Clive Condie has more than 35 years' experience in the aviation industry, including having worked for British Airways and Manchester Airport.
Until June 2018, Clive served as chairman of London Luton Airport, a position he held for almost five years.
He also acted as interim chief executive of London Luton Airport in 2014.
Clive is also a non-executive director of CLH-PS, the largest fuel pipeline and storage facility in the UK.
David Shearer, non-executive chairman, Stobart Group, said: "I am delighted to welcome Clive to the board of Stobart Group at this important time.
"His breadth of experience across the aviation and airport sectors will prove invaluable to us as we implement our long-term strategy to develop London Southend Airport."
::
Miralis, the Lancaster-based data science consultancy and software development company, has announced four new appointments following a series of client wins and projects.
Due to the huge impact of COVID-19 on logistics and supply chains, Miralis, which focuses its work on reducing transport-based carbon emissions, has seen a significant rise in work across the range of its optimisation portfolio since the beginning of the crisis.
New projects include a large project for a French multinational to optimise its logistics operations in North America; work for a UK supermarket to further optimise its home delivery service, including improved vehicle routing and slot management enhancements; and Estee Lauder, Heineken, Iceland Manufacturing and Irishbreeze have all recently adopted Miralis' packaging and pallet optimisation products to reduce logistics costs.
Michael Gibson, managing director at Miralis Data, said: "We've been inundated with enquiries from the UK to South Africa and Turkey, as companies deal with the enormous disruption to supply chain logistics caused by the coronavirus.
"Companies realise they need to change so their systems can use their own and external data to help them be more resilient, ensure quality service for their customers, reduce emissions and, at the same time, become more efficient and save costs."
On the electric vehicles and energy management side of Miralis, the company is delivering an electric vehicle charge point management system – as part of a consortium which includes Norwegian energy giant Statkraft, charge point manufacturer EO, Durham County Council and Charge My Street – to roll out 200 electric vehicle charge points across the North of England.
It has also won a contract with the Department for Transport to look at delivering a software solution to aid electric vehicle transition, and is working on a community energy project in Yorkshire to deliver integrated renewable energy, battery storage and electric vehicle charging.
To support this work, Dr Matt Ruffoni has joined as technical director from the Manchester office of infrastructure specialist Amey. Matt worked as principal strategic consultant on projects for Transport for Scotland, Network Rail and Metrolink.
Martin Peters joins from Nielsen House to become finance director.
David Rabbich and John Cranston, from Cloud Commerce Pro, also join the business as senior developer and front-end developer.
Additionally, academics Dr Ahmed Kheiri and Alexander Bader have become associates.
Dr Will Maden, analytics director at Miralis Data, said: "It's great to have been able to grow our team, even while we're working from home during the coronavirus crisis.
"We're thrilled to have these hugely talented data science and software development experts join us and get straight to work on our new projects as we continue to grow. With more projects due to close shortly, our team will expand again over the coming months."
::
Seashell Trust, the Cheadle Hulme charity for children, young people and adults with sensory impairment, profound and multiple learning difficulties, and profound communication difficulties, has appointed Dr David Sanders as chair of the board of directors after Robina Shah stepped down this week.
Robina, who had been chair since 2019, handed over the post to Dr Sanders at a meeting of the board.
David, a management consultant with a prestigious career in education, had previously chaired the Seashell safeguarding board and has served Seashell for more than 13 years. He takes over the post as chair with immediate effect.
He said: "I am absolutely delighted to take up the post of chair having served Seashell for well over a decade.
"The board and I will be focusing on ensuring Seashell continues to provide our very special children and young people with the best support, education and care and look forward to an exciting future as we bring forward our new school and campus and continue to deliver excellence across all our services."
Chief executive and principal, Jolanta McCall, said: "I would like to thank Robina for her service and warmly welcome David to the role of chair.
"We are all focused on our future and with David's education expertise and his deep understanding of Seashell, I am very much looking forward to working with him and the rest of the board as we forge ahead."
Robina added: "I wish the Seashell family all the very best for the future as it embarks on the next stage of its journey; doing what it does best, building, nurturing, safeguarding and improving the lived experience of its children and young people, supporting families, and valuing staff and volunteers."