Coronavirus business update: Latest news across the North West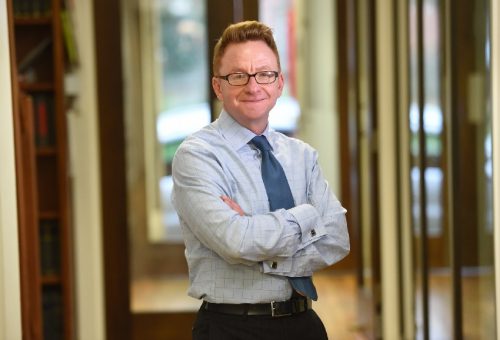 X

Register for free to receive latest news stories direct to your inbox
Register
Operators in the leisure and hospitality sector have been warned not to forget to follow strict data protection laws.
Jon Esner, partner and head of the commercial team at regional law firm Napthens, says the issue involves information being gathered from customers at restaurants, pubs, bars and takeaways under the easing of lockdown measures.
He says the Government guidance is still unclear on the exact information venues need to collect, but expects it to at least include names and contact details including the email and telephone number of each customer.
Further specific guidance is promised, but Jon highlights that information must be collected in accordance with existing data protection laws.
He explained: "Data protection rules are very strict, and businesses must be aware of their responsibilities before they begin collecting information from customers and visitors.
"Everything from legal notices on websites and in venues themselves, to staff training, and having a system in place to properly destroy the data afterwards must all be taken into account.
"As with so much relating to the pandemic, the situation is likely to change as more guidance is released by the Government, so it is important to seek up-to-date advice and make sure these changes are dealt with as soon as possible."
The Government's latest guidance on the reopening of restaurants, pubs, bars and takeaways from July 4, says that businesses are instructed to collect a 'temporary record' of all customers and visitors, to be stored for 21 days in order to assist the NHS Track and Trace programme.
Jon's advice for ensuring personal information is dealt with properly includes:
Update online privacy notices to include data collected for Track and Trace and prepare a short explanation of why it is being collected to display or share at the time of collection
Staff training to ensure the information is collected and stored securely and confidentially
Data only to be used for complying with Track and Trace unless customers have been told otherwise. It cannot be used for marketing purposes, for example, without permission
A system must be in place to destroy the data once it is no longer required – likely to be after 21 days
::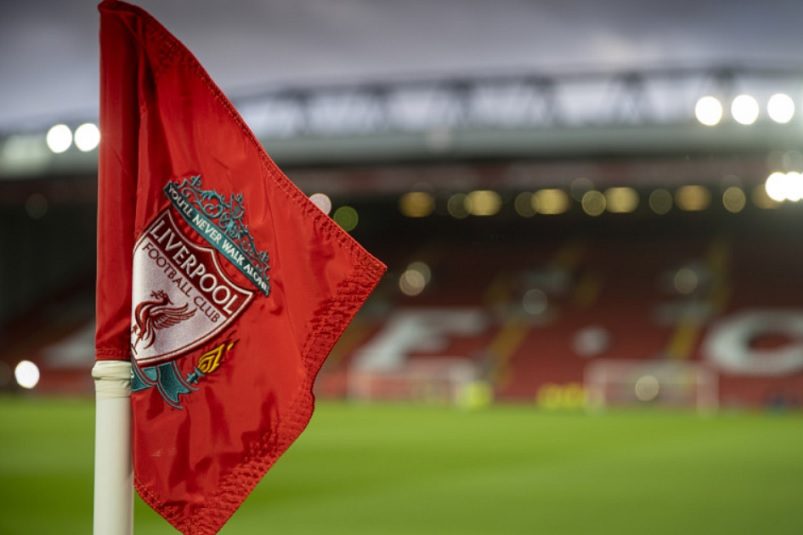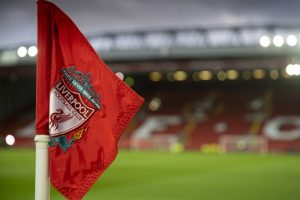 Liverpool Football Club, LFC Foundation and Red Neighbours have been working together since the outbreak of COVID-19 to support their local communities during these unprecedented and difficult times.
Following the postponement of the Premier League in March, LFC took immediate and decisive action to help those in need.
Through its official charity, the Liverpool FC Foundation, and its community neighbour team, Red Neighbours, three areas of support were prioritised for the club's Unity Is Strength COVID-19 community response work – foodbanks and food, social isolation, and the NHS and key workers.
This was also supported by more than 100 volunteers who registered to lend their time to assist the club, LFC Foundation and Red Neighbours with the community response effort.
The club, which has a long-standing relationship with foodbanks in North Liverpool through its Red Neighbours team, immediately set out to enhance its support due to a sharp increase in demand for food across the city.
A few highlights from the assistance provided in this area to date includes, £90,000 donated to the North Liverpool Foodbank, more than £40,000 donated to the club's Unity is Strength Emergency Foodbank Appeal to support the Trussell Trust's Foodbank network across Merseyside, 1,000 free fresh meals per week donated to local residents in need, community groups, school hubs, the NHS and key workers, more than 25,000kg of food distributed from the North Liverpool Foodbank's central hub and in excess of 3,400 people provided with free breakfast hampers.
Also there has been 950 calls made by the club's LFC Connect phone call check in service for those isolated members of the community, surprise calls made by Jurgen Klopp, Virgil Van Dijk, Andy Robertson and LFC Legends, and LFC Foundation launched its virtual delivery for their regular participants with sessions including fitness, mindfulness and football.
In addition, 25,000 protective face masks have been donated by LFC Foundation to Liverpool Clinical Commissioning Group (CCG) to be distributed to Liverpool GP's, more than 3,500 cookies delivered to 327 pharmacies across Merseyside, and around 300 goodie bags donated to front line care workers, young people, new mums and families affected by COVID-19.
Matt Parish, director of LFC Foundation, said: "The past few months have brought uncertainty and difficulties for many people living in our local communities, so it was important from the outset that we had a clear plan in place of how we could provide the best support possible to make a real difference.
"To witness how the wider city region has pulled together to work collaboratively to support each other has been fantastic, and for us to be a part of that whilst continuing to extend our own work in the community is really inspiring."
::
Bolton-based Bindatex Slitting and Sheeting is helping the country's retailers get back to work after shipping its first order of cut protective film to be used in homeware shops up and down the country to enable shoppers to 'try and buy' new furniture.
The sheets of protective film help retailers to allow shoppers to sit on a piece of furniture while minimising the risk of spreading COVID-19. The sheets can be easily disposed of after use.
Bindatex provides a bespoke service, cutting suitable materials to any dimensions. In this instance, the company cut a durable, protective film that protects upholstery and prevents transmission of infection.
This is helping furniture retailers to resume business safely in line with government guidelines.
Chris Lever, Bindatex managing director, said: "Being adaptable and versatile is something that we have always been proud of. We began this shift in capacity in March when we die-cut disks to be used in ventilators to help in the UK wide effort to supply the NHS, so to help the nation get back to work completes the circle after these hard few months."
::
A Merseyside family-owned supplier of uniforms to the hospitality, spa and leisure sector is supporting the NHS with the production of PPE (personal protective equipment) during the coronavirus pandemic with support from Lloyds Bank.
Prescot-based Florence Roby specialises in the high-quality design and manufacture of uniforms across a range of sectors including hospitality, premium beauty, hotel, spa and leisure.
However, when the UK lockdown was announced, many of Florence Roby's well-known customers, including Champneys, Clarins, Viking Cruises and Everton Football Club, were forced to close their doors. This meant the business's usual volume of orders, which saw them producing 10,000 uniforms per month, fell to almost zero – forcing the business to temporarily shut its factory and furlough 20 of its staff.
Turning to long standing banking partner Lloyds Bank, managing director Steve and his wife Janet were able to secure a six-figure loan through the Coronavirus Business Interruption Loan Scheme (CBILS) and a capital repayment holiday.
This enabled the business to cover fixed overheads and divert its resources towards providing PPE to teams on the frontline of the NHS.
Now it has achieved the Home Office approval and certification required to begin producing essential PPE, like surgeons' gowns and drapes for hospital trusts including Liverpool children's hospital Alder Hey.
Machinists at the business have also been supporting their local community by using material provided by Florence Roby to produce and donate face masks to a number of care homes in the local Liverpool area, as well as some non-COVID patients at Aintree Hospital.
Managing director Steven Roby said: "Florence Roby is now in its third generation as a family business and when the pandemic struck our immediate priority was to ensure our team of highly-skilled staff could continue to meet their commitments and support their own families as well.
"Not only has this funding allowed us to safeguard jobs for our team of 25 staff, but it's also given us the financial headroom to play our part in supporting the wider community and the NHS' response to the pandemic."