Coronavirus business update: Latest news across the North West
Some of the leading players in the UK parcel industry have pooled their resources and expertise to manage the nationwide collection and delivery of COVID-19 home testing kits into testing laboratories.
The test collection programme feeds into a study coordinated by Ipsos MORI in partnership with Imperial College London for The Department of Health and Social Care (DHSC) to assist in understanding the prevalence of the virus across England.
Created by Warrington-based The Delivery Group, The Carrier Consortium includes Yodel, Menzies Distribution, DX, Diamond and UPS Healthcare – major names in what is typically a highly-competitive parcel industry.
Now, in an industry first, these businesses are working together to provide access to more than 10,000 vehicles, 200 facilities and a combined workforce in excess of 16,000 employees.
The Carrier Consortium is operating seven days per week on a massive scale across England, delivering a strictly controlled cool chain solution which ensures the temperature of the tests remains constant from pick-up to delivery.
The Delivery Group manages the operation, allocating home collections, bulk consolidation and timed delivery into the testing laboratories for analysis.
Additionally, The Delivery Group has created a booking website, developed with technology partner Mosaic Online Systems, and a dedicated telephone helpline centre at Warrington. Recipients can book their test collection slot online or over the phone using a unique URL.
James Wilkins, operations and IT director, The Delivery Group, said: "Our consortium members and service suppliers have reacted magnificently and achieved the impossible, creating a new UK service from scratch and against the clock. Together, we will continue to improve processes and create an even better consumer experience as we progress through the next phases."
::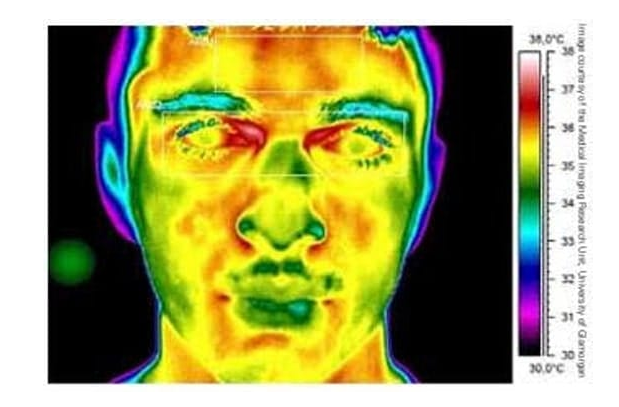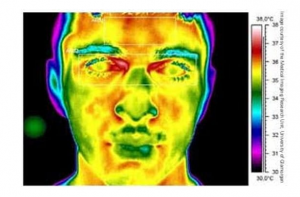 NPIF-FW Capital-backed Connectus has introduced a service to provide real-time, non-contact measurements that can spot site visitors with elevated temperatures to help keep COVID-19 away from the workforce.
Temperature Sentinel uses thermal imaging technology to identify those who may be suffering from COVID-19 or other illnesses, allowing business managers to maintain a live, 24/7 overview of site visitors.
Connectus Group, which works from offices in Salford and Doncaster, provides a range of connectivity and end-user managed services including VOIP, data storage and cyber security.
NPIF-FW Capital Debt Finance has provided two loans totalling £300,000 which have been invested in technical development, including Temperature Sentinel, marketing and training for the team.
Connectus Group chief technology officer, Duncan Shaw, said: "In the coming months, industry and commerce across the UK will be pressed into service to adapt and thrive through creativity and smart investments.
"Our new Temperature Sentinel service can not only allow businesses to keep harmful viruses from entering their premises, it can also send a clear signal to employees, stakeholders, clients and partners that positive action has been taken as part of a long-term business strategy.
"Confidence is key as the country gets back to business, especially if the 'new normal' means a lasting change to the fundamentals of how we all manage offices, workforces and visitors."
FW Capital portfolio executive, Melanie Taylor, said: "As the world returns to work after lockdown, businesses across the UK are going to have to introduce safety measures to secure continuity for the future.
"The technical team at Connectus are leaders in their field and are continually developing new products and services. The Temperature Sentinal technology will help businesses get back up and running, which is vital to reboot the economy."
::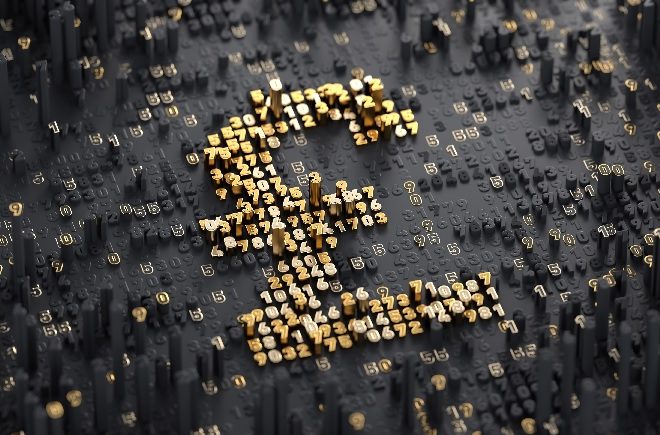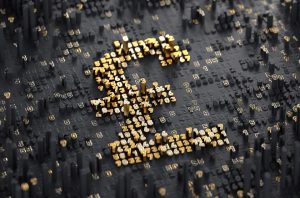 Cheshire East Council has revealed the £70m impact of COVID-19 on its finances – and renewed its call for the Government to cover the full costs.
A report to the authority's cabinet spells out that the council faces additional cost pressures of £70m this year alone – a £10m increase on the original predicted figure of £60m – due to coronavirus.
Government emergency funding has so far provided £19.5m towards this.
The report outlines the work undertaken to support communities and businesses across the borough as government-directed restrictions are being lifted and the plans the council is developing to support longer-term recovery from the pandemic.
These include supporting affected businesses and town centres, developing regeneration projects to stimulate economic recovery and growth and attracting inward investment – as well as taking the opportunity to support 'greener' ways of working.
The sub-regional response to the pandemic is led by the Cheshire Local Resilience Forum, which includes Cheshire East Council, neighbouring authorities, the police, fire service, Public Health England and NHS.
Cllr Amanda Stott, Cheshire East Council cabinet member with responsibility for finance, said: "All councils are feeling the additional financial pressure of responding to the COVID-19 pandemic – and Cheshire East is no exception.
"The council now faces additional cost pressures of £70m due to COVID-19 this year alone. We welcome the additional funding from government provided to date – but it's estimated we need more than three times this amount to meet the full costs to the authority.
"The pressures locally come from additional costs including social care, mental health, personal protection equipment, transport, distribution of business grants and ICT.
"In addition, it is costing us more to maintain essential services, such as waste and recycling collections, while ensuring that social distancing is in place. We are also experiencing losses of income, such as from weddings and tourism, including visitors to Tatton Park."
As of June 30, there were 1,355 confirmed cases of COVID-19 in Cheshire East and 486 registered deaths. UK wide, there were 311,965 cases and 43,575 deaths.
As part of its response to COVID-19 Cheshire East Council has already:
● Supported more than 3,600 people via its People Helping People initiative matching them with more than 1,300 volunteers;
● Supported more than 3,100 residents via its shielding hub and issued 283 emergency parcels of food and toiletries across the borough;
● Distributed more than 2.5 million items of personal protection equipment to key workers; and
● Distributed business support grants to more than 6,675 local businesses – totalling more than £81m to date.
A detailed report on the financial impact of the pandemic on the agreed budget for 2020/21 will be presented to cabinet in September and a meeting of full council in October.