Insolvency specialist continues growth and anticipates further opportunities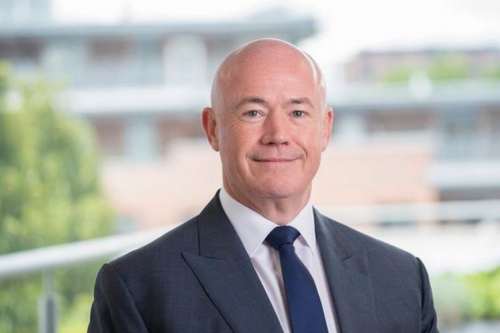 Insolvency specialist Begbies Traynor reported better annual figures today, with all parts of the group performing well, the Manchester-based business said.
Revenues rose 17% to £70.5m, although pre-tax profits slipped from £3.3m last year to £2.9m for the year to April 30.
Market share of the business recovery sector increased to 10%, from eight per cent in 2019, while the firm experienced an increase in corporate finance deals in the financial advisory sector.
In property advisory and transactional services the group said its performance was in line with last year, having absorbed the COVID impact, reflecting breadth of services and expertise.
There was strong cash flow and funds from the July 2019 share placing which enabled a reduction in net debt to £2.8m, and the completion of three acquisitions.
Begbies has recommended an eight per cent increase in the total dividend for the year to 2.8p, compared with 2.6p in 2019, the third consecutive year of dividend growth.
Regarding the coronavirus pandemic, the firm said it has made no claims against any of the Government support schemes.
The business recovery and financial advisory divisions both start the year in a strong position with an increased order book, the benefit of acquisitions and investment.
Begbies said it anticipates an increase in market activity levels as Government support measures are withdrawn.
In property advisory and transactional services, the firm said service lines impacted by lockdown have seen increased instruction levels through May, June and July, while the insolvency-focused areas expect to benefit, in line with any increase in insolvencies.
Executive chairman, Ric Traynor, said: "I am pleased to report a year of strong financial performance with growth in revenue and earnings delivered by our organic and acquisitive strategy.
"Our recovery and advisory teams start the new financial year in a strong position to deliver results ahead of last year.
"This reflects an increased order book, together with the benefit of our recent acquisitions and organic investment and an expectation of an increase in market insolvency levels once the short-term government support measures for the economy are removed.
"In our property and transactional teams, we have seen encouraging improvements in those service lines impacted by the lockdown and we anticipate further recovery in performance over the remainder of the year. Activity levels for our other property teams have remained robust."
He added: "With our mix of service lines and activities, combined with our strong financial position, we are well placed to continue delivering medium to long-term growth.
"We continue to progress acquisition and organic investment opportunities given our strong balance sheet, cash generative businesses and counter-cyclical focus."