Bespoke furniture brand chooses Cheshire town to open 14th store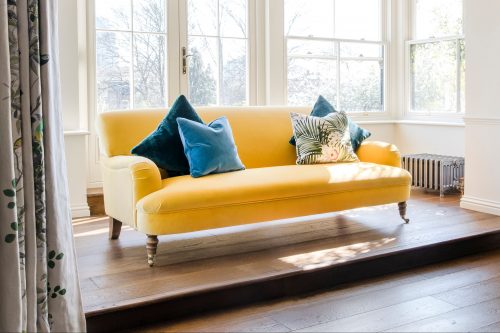 A bespoke furniture brand selling handmade British-made furniture is set to open in Knutsford next month, creating three jobs.
Sofas & Stuff, based in Fittleworth, West Sussex, is set to launch a new showroom in Canute Place on August 15.
The business has signed an 11-year lease on the building, formerly home to Topps Tiles, through property consultancy Fisher German, acting on behalf of Monckton Properties, part of the Tatton Estate.
The store will display a large collection of handmade sofa and chair designs. Staff will also provide expertise and offer free design consultations.
Each piece of furniture is handmade to order using traditional craftsmanship to create both modern and classic designs which can be tailored to any requirement and upholstered in any fabric in the world. Each piece comes with a 15-year guarantee.
Founder, Andrew Cussins, said: "Renowned for its array of premium retail brands, the opening of our new showroom in Knutsford was an obvious new destination to open our 14th showroom.
"We're excited to be able to extend our high levels of service and expertise to Knutsford within a beautiful new showroom space displaying our 70-year family heritage for handmade sofas.
"As a company, we pride ourselves on providing customers with custom furniture handmade in Britain and being able to cover a chosen piece of furniture in any fabric in the world.
Henry Brooks, a director of Monckton Properties, said: "We are very pleased to welcome Sofas & Stuff to Knutsford.
"The business has more than 70 years of family heritage in the furniture industry, something we welcome as a family-owned business with a legacy of more than 60 years.
"We have deep roots in the community and are keen to see the area thrive, and it is excellent to see that, even during uncertain times, new businesses are attracted to our exceptional market town.
"We wish Sofas & Stuff every success for the future and are sure that the store will have a positive effect on the local economy."
Rupert Collis, of Fisher German, said: "Sofas & Stuff has signed an 11-year lease which is a fantastic commitment to the town, and it is hugely positive to see a business expanding in what is an incredibly challenging retail market.
"Canute Place is in a prominent position in the town centre and the unit has been empty for some time, so the store will be a very welcome addition to Knutsford and will add to its already great variety of businesses."