Union says Co-op is betraying its 'ethical philosophy' with insurance arm disposal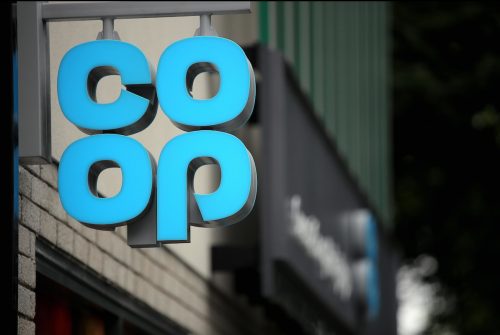 Unite the Union has accused the Manchester-based Co-op Group of betraying its ethical philosophy with the sale of its insurance underwriting business to Markerstudy, a "known union-busting organisation".
The £185m deal was announced in January this year when it was announced the transaction was expected to complete within six months, subject to regulatory approval.
Co-op Insurance, which employs around 1,000 staff, is heavily unionised.
But Unite said Kent-based Markerstudy has no regard for the voice of its employees.
The disposal is expected to take place towards the end of this month, resulting in approximately 200 job losses and, says Unite, the loss of independent representation for the remaining 800 staff.
It says Markerstudy has indicated it will not engage with union representatives.
Ritchie James, Unite regional secretary for the North West, said: "The sale of Co-op Insurance to an organisation which intends to de-recognise Unite the union is outrageous and beyond belief.
"Trade unions and the Co-operative movement have a long and rich history which has ensured positive industrial relations for many years.
"The suggestion that employee voices in Manchester can be silenced through a sale to Markerstudy is inconceivable.
"The Co-op cannot hide away from the consequences of their decision to sell to such an organisation.
"Ahead of the sale Unite has made it clear to both parties that trade union recognition is not on the table.
"The union will not stand aside and will continue to fight to make sure our members within Co-op Insurance are protected and treated fairly."
Rob MacGregor Unite national officer said: "Has Co-op Insurance forgotten its principles in the rush to make a quick buck?
"This insurance company has long traded on its ethics and yet is now driving a coach and horses through the values of the Co-operative movement. There is only one word for this proposed sale, immoral.
"Unite will not accept this attack on our members' rights for a voice at work. How can the Co-op agree to sell its workforce to an aggressive union-busting organisation with no regard to its founding ethos?"
Unite has written to both Co-op Insurance and Markerstudy setting out objections to the loss of trade union recognition within the sale.
Unite said it will oppose every compulsory redundancy that the sale will bring and protect its members' terms and conditions.
A spokesperson for Co-op Insurance said: "Our colleagues have been our utmost priority when choosing a suitable buyer for the sale of our insurance underwriting business.
"It remains the case that this sale will achieve the best outcome for our colleagues and members going forwards and provides the basis for the Co-op to significantly increase its insurance footprint across the UK."