Law firm scores key site for TOCA Football's UK launch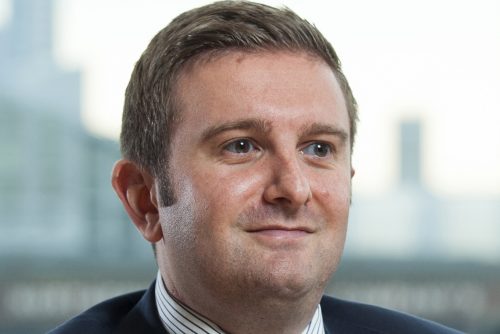 Law firm TLT has advised US success story TOCA Social on securing a 30,000 sq ft site at London's O2 arena for its unique competitive socialising concept.
The firm has been advising TOCA on its UK debut, with its specialist leisure, food and drink team offering a full range of legal services including IP, commercial, construction and real estate.
TLT advised TOCA on the real estate, construction, tax and IP aspects of the O2 acquisition, which will feature a highly bespoke fit-out including digital football training studios, bars and a restaurant.
The firm is also advising TOCA on a number of other sites across the UK, as it looks to capitalise on the rapid growth of the competitive socialising industry.
TOCA started as a football training academy in the US, and has been running mobile training programmes across London in the UK.
It uses its own products and training techniques to allow players to focus on precise execution "from their first touch" and draws on the "small ball" philosophy.
TOCA Social is the world's first interactive football entertainment concept that features inclusive gaming experiences which leverage TOCA's proprietary Touch Trainer and AI-enabled computer vision technologies, state-of-the art customised games, modern chef-driven food and beverages, and world-class social events.
In October 2019, TOCA raised $25m in Series D funding to support its global expansion and appointed Yoshi Maruyama as its chief executive, who has served as chairman of the board of SeaWorld Entertainments and board director of Universal Studios Japan.
George Oppenheim, head of property at TOCA Football UK, said: "We are really excited to be bringing our competitive socialising concept to the UK.
"Our recent funding and the appointment of a strong board means that we are well positioned to land and grow, and to help football players to hone their skills and improve their game while socialising with their friends.
"TLT were recommended to us as experts in this field, and their advice has been excellent from day one. They have supported us with a wide range of services and we are now in a great position to start acquiring other sites."
Phil Moran, Manchester-based partner at TLT, said: "It is great to be a part of something so significant in the leisure, food and drink sector right now.
"We've been supporting clients in the competitive socialising sub-sector for a number of years, and it's fantastic how many great ideas have taken off. I'm sure this will continue to be a growing trend when we all get back to normal business."
TLT's specialist leisure, food and drink team offers a full range of services to businesses including: Attractions, competitive socialising and tourism; bars, restaurants, cafes and nightclubs; festivals, concerts and event venues; fitness, health and sport clubs; hotels; and pub companies and brewers.