People on the Move: Fairhursts Design Group; OBI; Pixel Kicks; Hall Brown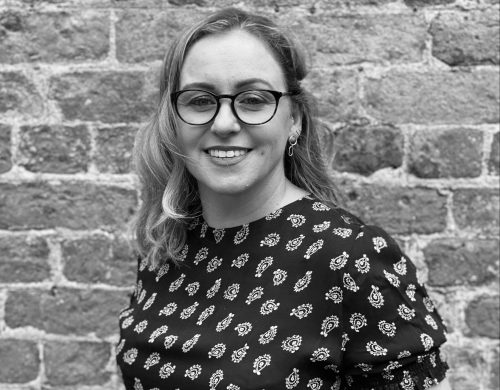 Manchester-based architectural practice The Fairhursts Design Group (FDG) has expanded its senior management team with the appointment of Laura Sherliker as associate director.
FDG, which continues to secure and deliver a wide range of projects across all sectors, aims to build on the internal promotions of last year and grow the business by 10% over the next 12 months. It sees this latest addition as a strategic move to enrich and invigorate the team.
Sherliker, who has 16 years' experience working within leading architectural practices, joins FDG from Purcell where she held the role of an associate.
During her time at Purcell, Sherliker was involved in schemes including the Manchester Museum extension, the redevelopment of the old Bristol General Hospital into a modern residential area in the city centre, and Bridgewater Wharf, on the Ordsall River Corridor.
Managing director, Richard Sagar, said: "Laura will be a valuable addition to our senior management team as we navigate the challenging market conditions we currently find ourselves in and look to the future.
"With an active customer base that spans science, education, commercial, industrial, sports and media we are in a strong position to continue expanding our teams throughout the UK to better service clients through the provision of expert knowledge, complete understanding of project aims and objectives, creative and sustainable design solutions, and seamless teamwork with all development colleagues.
"Laura has joined our Manchester office this week with a strategic business development focus as well as using her cross-sector experience to support and add value to our current team and client briefs."
Laura Sherliker said: "I am looking forward to an exciting future at FDG, a practice where design-conscious projects that positively shape our environment through listening and teamwork is a priority. FDG is fortunate to have a healthy portfolio within the region and beyond, and has a management team committed to sustainable expansion over the coming years.
"I look forward to playing a key role in delivering this vision and working alongside the team to provide a range of agile services that respond to the evolving needs of our clients."
FDG currently employs around 55 people across its Manchester, Southampton and Cambridge offices.
FDG specialises both in the design and delivery of complex advanced manufacturing and science laboratories for the likes of the Universities of Cambridge, Liverpool and Nottingham as well as organisations including the Wellcome Trust.
It also boasts teams focused on commissions for commercial offices, hotels, industrial, warehouses, sports facilities and media organisations in the UK and abroad.
::
Property firm OBI has made six hires across a variety of departments, despite the turbulent period of COVID-19.
Kate Jackson joined in February from JD Sports as a workplace consultant and interior designer. Previously Kate worked at Space Invader and has a wide range of experience on commercial interiors projects. Kate's appointment further bolsters the workplace consultancy team which is currently designing some of the most high-profile offices in Manchester.
During the COVID-19 lockdown, Andrew Crabtree and Jordana Anderson both joined the transactions and asset management team. Andrew, a chartered surveyor, joins the team from the Cushman Wakefield office agency department. Jordana's move from aviation sales will see her focus on managed and flexible workspace, events and social media.
In addition, OBI has added three more members to the OBI Academy. Launched last year, the Academy was set up to nurture some of the industry's best young talent and ensure that OBI has a pipeline of candidates to support its growth ambitions.
Olivia Ritchie, a graduate in real estate from Sheffield Hallam University recently completed a one-year placement with Knight Frank and will work towards her APC in the transactions and asset management team.
Ruth Goldacre also joins from Salford University on a year-long placement in the building consultancy team as part of a Building Surveyor degree. In September Sam Corby will join the Leeds office on a year-long placement from Sheffield Hallam.
Co-founder, Will Lewis, said: "We are always looking to strengthen our offering at OBI and a key component of this is ensuring we have a top-tier team.
"Each of these new appointments will make a real difference to the multitude of services offered at OBI and we are focused on continuing to deliver a unique service that sets our business apart and allow us to deliver the OBI Difference."
::
Pixel Kicks, the Manchester-based full-service digital agency, has appointed Joe Citrine as its newest front-end web developer.
Joe joins Pixel Kicks from IGOO in Liverpool where he worked for three years.
In his new role Joe will be focusing on the building and maintenance of sites using React, JavaScript and WordPress for the agency's diverse roster of clients which spans the property, technology, medical research, hospitality and leisure sectors.
Joe said: "I wanted my next move to deliver a portfolio of first-class clients and work. I've long admired Pixel Kicks' work so it seemed like a natural fit."
Managing director, Chris Buckley, said: "Despite how challenging the last few months have been, we are continuing to grow as a business so it's great to be welcoming Joe to the team. He has some fantastic experience and I'm sure will add value to our offering."
::
One of the country's most dynamic family law firms has announced four appointments as it embarks on a fresh growth phase.
Hall Brown Family Law has revealed that Hannah Currie and Rebekah King have both taken up the post of solicitor while Emma Whitehead has taken up a paralegal position.
Matthew Hodgson, who had started with the firm as paralegal a year ago, has also accepted Hall Brown's offer of a training contract.
Managing partner James Brown described how the quartet had already begun to make "valuable contributions" to Hall Brown's progress.
He added that plans for further recruitment to support additional growth at its Manchester headquarters as well as offices in London and Sheffield were well advanced.
"Even before we launched, Sam and I were determined to grow in a way which wasn't ad hoc but structured in such a way as to best serve the interests of our clients.
"We had decided to do that by combining experienced, very capable family lawyers with more junior individuals who we were convinced would develop over time, backed up by the most professional administrative team possible.
"As we have grown our caseload and our number of offices, we have adhered rigidly to that original plan.
"We believe that it's worked, too, given the continued interest of family lawyers at other, larger firms in joining us and, of course, the satisfaction of clients.
"These four new appointments are a further investment in Hall Brown's future and its ability to live up to the high standards which we have set ourselves."
Hannah Currie joins after a year with Hill Dickinson, having qualified at JMW Solicitors.
Emma Whitehead, who is originally from Stockport, becomes a paralegal after being awarded a first-class honours degree in Law at Durham University.
Mr Brown said that Matthew Hodgson's training contract was "fully justified" by his work as paralegal at Hall Brown over the past 12 months since moving from his home city of Bristol, where he'd held a similar position with the transatlantic firm Womble Bond Dickinson.
Mr Brown added that he was "particularly delighted" that Rebekah King had remained with Hall Brown on completion of her own two-year training contract with the firm.
"Rebekah's appointment is, in itself, something of a landmark for us in that she is the first of our trainees to qualify as a solicitor with us.
"In that sense, she is a home-grown Hall Brown member of staff and the first demonstration of our commitment to not only support clients as they deal with a range of often complex issues right now, but to help train lawyers deliver our high-quality of service well into the future."
The four appointments bring the total number of staff employed by Hall Brown to 42, 30 of whom are fee earners.
In April, the firm announced that it was opening an office in the centre of Sheffield, headed up by partner Alison Fernandes, a recruit from Irwin Mitchell, in response to a rise in caseload from across North, South and West Yorkshire as well as Derbyshire.
It brought the number of premises operated by the firm to three, including its headquarters at the Grade II-listed Ship Canal House in Manchester and its London office at Lincoln's Inn Fields.