Coronavirus business update: Latest news across the North West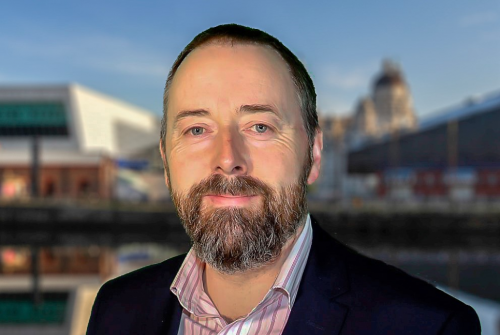 Employers' organisation, the CBI, has today (August 7) set out six ways in which to build confidence for those businesses, local authorities and communities affected, if other areas of the country come under further temporary lockdown restrictions.
Understanding and awareness of the data 'trigger points' that decisions are based on, high-quality and timely communications, alongside a framework for how businesses can access support, will all play a part in easing the consequences of any local lockdown, it says.
The Government's initial Contain Framework Guidance, coupled with the experience gained from Greater Manchester, West Yorkshire, Leicester and now Aberdeen, can help ensure a smoother process for all concerned.
Damian Waters, CBI North West regional director, said: "Businesses know that if infection rates spike in an area then new local lockdowns may well be required to protect public health.
"That's why they're working so hard to follow the Government guidance, keeping their workplaces, offices, pubs and shops, safe and COVID-secure for staff and customers.
"Local lockdowns are a crucial piece of the puzzle in how we manage the risk of infection and reopening the economy safely, so we must get good at them."
He added: "The Government rightly needs to act fast on new information, so there will be limited notice, but we must aim for a 'no surprises' approach as far as possible.
"It would be fair to say that the local business reaction has been mixed, at best, on how they have gone so far.
"Not all restrictions are one-size-fits-all, as we have seen from the full lockdown in Leicester and the household-based restrictions in West Yorkshire, Greater Manchester and elsewhere.
"Each will have their own impact on businesses directly and indirectly, so we must get the building blocks in place to protect jobs, as well as lives."
The six-point action plan business wants to see is:
Increasing the visibility and awareness of the data trigger points used in decision-making. Greater understanding and transparency of which data and metrics will be used consistently (including the thresholds) to both impose and lift restrictions, would help local communities and businesses prepare.
Ensuring decisions are communicated at the right time, to the right people. Timing announcements – as far as possible – during working hours can minimise confusion and allow employers to engage with their staff quickly. Affected authorities, agencies and stakeholders, should be approached in good time to help disseminate the messages to the right audience, whatever the type of lockdown (ie community restrictions and/or business restrictions). Businesses also have an important role to play in communicating these messages to their workforces, often being the first port-of-call for information from employees on what the implications may be for their company.
Clarity of message. Say what people can do as well as changes to what they can't do. Be clear what changes mean for business, transport operators, schools and others. Publish maps and explain what it means for people who live, work and go to school in and around the outskirts of any lockdown area.
Communicating who is in charge of the lockdown and have a 'go to' person for businesses to both access and provide information. Lockdowns, by their nature, will require a multi-agency approach, but people and businesses will want to be clear who is ultimately responsible for its roll-out, whether it be a government department, the local authorities or mayor. This may vary by the severity of any new restrictions.
Stepping up test and trace efforts – this will be essential to national efforts, but also help affected areas to minimise disruption. Developing a system that produces the outcomes required will lessen the likelihood of new restrictions in local areas being necessary.
Establishing a framework for business support, which recognises that local lockdowns will impact local economies differently. This should include improved support for businesses and people where staff absences are due to following self-isolation rules, a clear mechanism for channelling funding quickly via local authorities, and ensuring any support is made easily accessible to local firms.
Damian Waters said: "We are learning all the time, and now have more tools in our armoury to combat infection risks.
"But at the same time business resilience is lower than it has ever been, with cash and stockpiles run down – so we must get this right."
::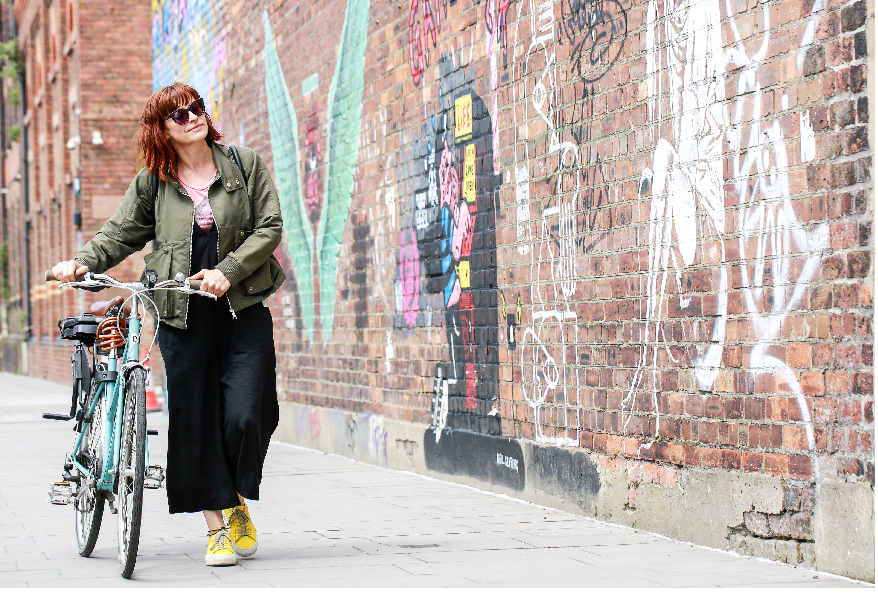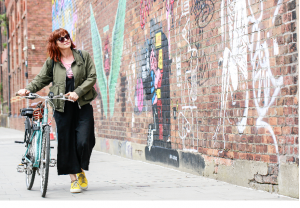 Cheshire East Council has revealed its first active travel projects as part of plans to support the borough through recovery from the COVID-19 pandemic.
Nine new schemes will come into effect this month as a first phase to improve routes to schools and workplaces, boost social distancing, encourage walking and cycling and improve access our town centres.
Measures will also help to reserve capacity on public transport for those who really need it and should help to reduce congestion on some key routes to schools. Further schemes will be developed in further phases, following pledged government funding of up to £619,000.
The move follows recent submissions by town and parish councils and local members of more than 500 local ideas as to what measures may work in their towns and villages.
The first nine active travel schemes, totalling investment of £155,000, will be located at:
Coronation Street, Crewe, near Sir William Stanier School – 20mph zone and through traffic restricted to cyclists and pedestrians;
Crewe town centre – improved access for cycles;
Congleton town centre – improved access for cycles;
Macclesfield town centre – improved access for cycles;
Ivy Road, Macclesfield – through traffic restricted to buses, cyclists and pedestrians;
Hawthorn Lane, Wilmslow – through traffic restricted to cyclists and pedestrians;
Old Middlewich Road, Sandbach – 20mph zone and parking suspension;
Ladies Mile, Knutsford – through traffic restricted to cyclists and pedestrians; and
Lodge Road, Alsager – through traffic restricted to cyclists and pedestrians.
Cllr Laura Crane, Cheshire East Council cabinet member for highways and waste, said: "This is exciting news and the part of steps by this council to promote social distancing and encourage more people to get active and cycle and walk more.
"We know people's travel behaviour has changed during the lockdown – and we are determined to lock in the benefits of more people walking and cycling to make our town centres safer, healthier and more welcoming to shoppers and visitors."
The council aims to develop a series of projects, informed by discussions with town and parish councils and ward members, that will be delivered in coming weeks, including: Pop-up cycle lanes, with protected spaces for cycling; measures to reduce rat-running in streets; improved walking and cycling routes to school; safer junctions, with the potential for bus and cycle-only corridors; implementing lower speed limits; and wider pavements, which also enables social distancing.
Schemes being considered as part of the second phase of active travel improvements to be constructed in the Autumn, subject to the council receiving DfT funding include: Manchester Road between Wilmslow and Handforth; Vernon Way, Mill Street and Nantwich Road in Crewe; Black Lane, Manchester Road and Sunderland Street in Macclesfield; High Street in Sandbach; West Street and Mill Street in Congleton; Various streets on the Knutsford Revolution Cycle Route; London Road between Alderley Edge and Wilmslow; St Ann's Road in Middlewich.
Meanwhile, work is set to begin this week on six new walking and cycling routes across all six boroughs of the Liverpool City Region – Halton, Knowsley, Liverpool, Sefton, St Helens and Wirral.
Most of the schemes are scheduled to be completed by the end of the Summer, making it easier and safer for people to travel by foot or bike across the city region.
The 23km of new pop-up cycle lanes and expanded footpaths will be supplemented by traffic calming measures and new secure bike storage.
Schemes to be built include:
Halton: Segregated cycle lanes for Hough Green town centre
Knowsley: Traffic calming measures for safe walking and cycling in Kirkby town centre
Liverpool: Segregated cycle route between Liverpool city centre and Bootle town centre
Sefton: Cycle route through Southport town centre, segregated cycle route from Bootle town centre to Liverpool city centre
St Helens: Upgrade of cycle routes through Clock Face and on Chester Lane
Wirral: New segregated cycle lane on Fender Lane and upgrade of existing A4 cycle lane
Liverpool City Region-wide: Extra bike storage at new cycle hubs
The new pop-up foot and bike paths also mark a significant step towards the city region's long-term plans for a best-in-class 600km walking and cycling network – with £30.7m already committed to building and upgrading routes across the Liverpool City Region.
::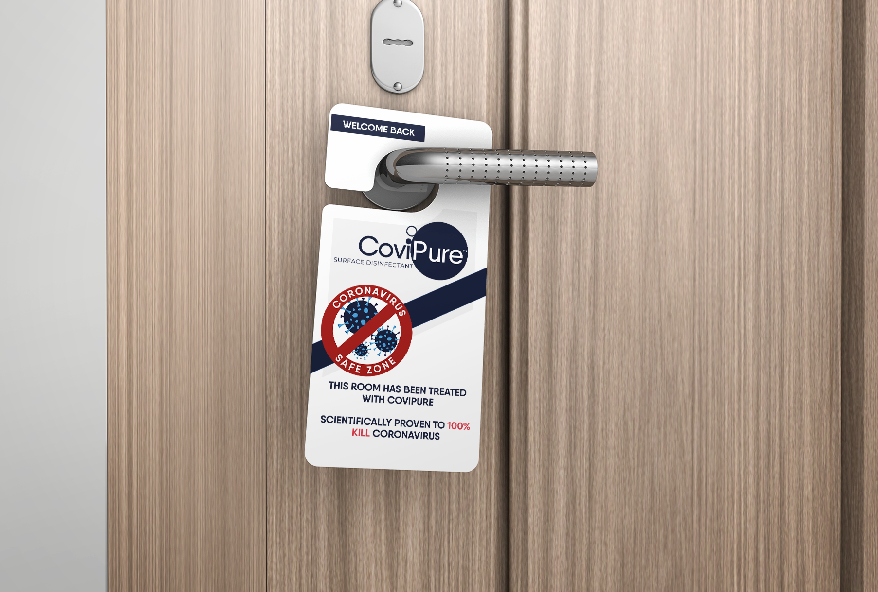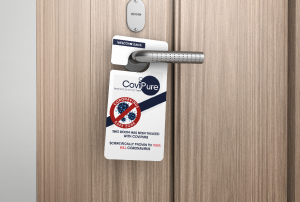 A Birkenhead biotechnology company is making significant progress in the fight against coronavirus with a new product that kills the virus completely on
surfaces, in 60 seconds or less.
Bio2Pure, headed by Prof Martin Blake and Dr Anthony Davies, owns an advanced biotechnology that has been using non-harmful bacteria to clean water, remediate polluted land and improve efficiency of wastewater plants around the world for more than 15 years which has treated in excess of one trillion litres of water to date.
The Bio2Pure scientists teamed up with one of their partners to develop a product they were using for creating clean drinking water globally, and applied the same technology to the killing of coronavirus.
CoviPure was announced last week. Its application is on surfaces which can be sprayed or wiped, which includes cloth surfaces as well as the air within an enclosed space.
Independent tests have demonstrated the product is 100% effective at killing coronavirus in under 60 seconds, 100% effective at killing other viruses and bacteria including Influenza, Ebola, HIV, Hepatitis C, and E-coli, fully Derm tested, meaning any contact with hands/skin will not produce any reactions.
Bio2Pure is currently in the process of agreeing terms with a number of global operators and is in discussions with local authorities, governments and international businesses about supply options.