Print group confident of future strategy despite backslide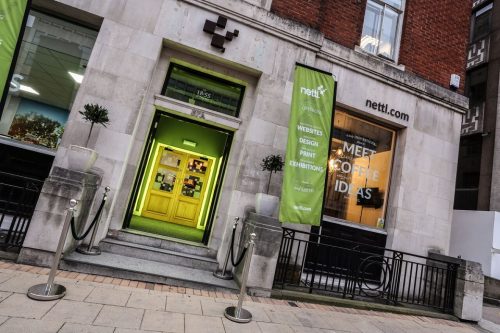 Manchester-based printing business, Grafenia, reported lower annual turnover and an increased loss for the year to March 31, today.
But the group is confident in its ability to bounce back from the effects of the coronavirus pandemic.
Revenues fell from £15.96m to £15.6m, while last year's pre-tax loss of £3.166m worsened to £3.631m.
During the year its subscription and licence income increased to £2.1m from £2m, the global partner network at Nettl, the website design, SEO and signs arm, rose from 228 to 239, and its company studio sales increased to £2.8m from £2.6m.
Since the reporting period end, the business has put a £50m bond facility in place, with £3m nominal value issued to support the buy, build and licence strategy, and it has completed the refinancing of assets and a £1m CBILS working capital loan was granted.
Chairman Jan-Hendrik Mohr said: "In the last fiscal year we continued on our journey to build, buy and licence Nettl.
"The results for this strategy became visible in our numbers at the end of the fiscal year.
"Subsequently, COVID-19 hit and shook our industry in an unprecedented way.
"However, the crisis brought out the best in our team. I could not be more proud of a management team that steered the ship in a calm and decisive manner. We never forgot to be human."
He added: "Importantly, these results include several cost items that are either one-time in nature, or constitute up-front costs, rather than ongoing operating costs.
"Such costs went down in the fiscal year in comparison to the prior year.
"The finance function restructuring has progressed well and the major operating cost investment in the US is finished.
"However, we did incur substantial restructuring costs in our UK business in the context of the redesign of our production hub.
"In addition, we have taken an increased charge against aged debtors at the year end to reflect the uncertainties due to COVID-19 and the changed economic outlook this presents.
"Some firms decide to back-out many costs from their profit and loss statement to arrive at some 'adjusted' figure. I find that a slippery slope, as it opens the door to mark every cost as 'extraordinary' or 'non-recurring'.
"Such accounting doesn't help with cost discipline internally. Also, communicating what ends up being a 'profit before cost' doesn't help external readers either.
"I want to reiterate this approach and strongly believe that Grafenia can and will become significantly free cash-flow generative in the mid-term.
"The results in the last months of the fiscal year are a cause for optimism and it is now of paramount importance to emerge from the COVID-19 dislocation stronger.
"In the past, I have called out our like-for-like – ie excluding acquisitions – development of gross profit.
"In the last fiscal year, that figure declined by more than we hoped. This decline has been significantly more severe in the past. Nonetheless, growth is of paramount importance."