Galleries' staff hit by 330 job cuts as visitor figures fall by 50%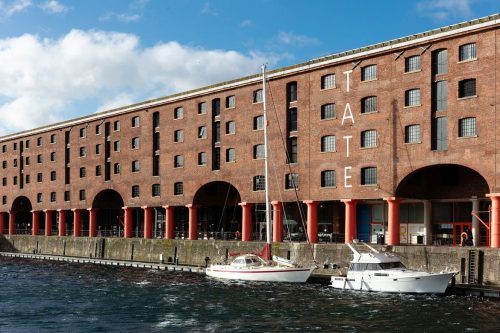 Hundreds of jobs are to be cut at cultural icon the Tate, including its Liverpool operation in Royal Albert Dock.
Staff at Tate galleries received an email detailing up to 313 redundancies which will affect its commercial enterprises, such as staff who work in publishing and in gallery shops, cafes and restaurants.
The department accounts for around 640 staff within the Tate organisation.
Hamish Anderson and Carmel Allen, directors of Tate Enterprises, said in a statement: "Tate Enterprises has had to make the difficult decision that many businesses in the hospitality and retail sectors now face, to restructure its business because of the impact of the pandemic.
"We have been supported by Tate Gallery with an allocation of £5m from their reserves. However, this funding cannot meet the gap in income due to heavily reduced visitor numbers in the galleries.
"We have worked hard and exhaustively to model as optimistically as we can for the future and to keep as many jobs as possible.
"We regret that, following collective consultation, we will have to make 313 redundancies in Tate Enterprises Ltd.
"The selection process across these roles will take place over the coming weeks.
"It is with great sadness that we have been forced by the current circumstances to have to make these decisions.
"We recognise how difficult this must be for our colleagues and aim to be as supportive as we can while still ensuring the future of the business."
The target figure for job losses is 100 more than had previousy been anticipated.
Tate director, Maria Balshaw, and chief operating officer, Vicky Cheetham sent an email to staff on Tuesday evening, detailing what they described as "difficult and painful" decisions.
Speaking on Radio 4's Desert Island Discs programme last weekend, Maria Balshaw revealed how badly affected the commercial division has been impacted by the coronavirus pandemic, saying they expect to welcome 50% fewer visitors for quite a long time.
She said: "Sadly, at the moment, the trading business is too big because we won't be able to open all the cafes and the shops in the same way."
Tate is expected to benefit from a share of the Government's £1.57bn recovery package to help arts and culture in the UK.
The PCS (Public and Commercial Services) union, which many of the commercial staff are members of, said this could be around £7m for the Tate, adding that despite this, "management is pushing ahead with unnecessary and damaging staff cuts which will greatly hinder the galleries from providing a unique cultural service."
The union said the cuts are unnecessary and is organising a series of strikes in protest.
And Steve Warwick, PCS culture group secretary, added: "We don't think any redundancies should be made while executives at Tate are still earning hundreds of thousands of pounds salaries. These cuts will disproportionately affect the lowest paid and the most diverse teams across the whole of the Tate estate."
Tate Liverpool, which is based in a converted riverside warehouse, was opened in 1988 by Prince Charles.
The museum was an initiative of the then Merseyside Development Corporation.
Tate Liverpool was created to display work from the Tate Collection which comprises the national collection of British art from the year 1500 to the present day, and international modern art.
The gallery also has a programme of temporary exhibitions.