People on the Move: Zedra; ME Group; Formisimo; New Care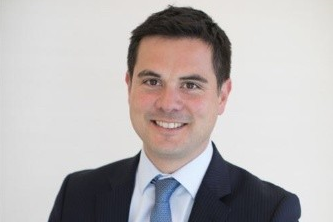 In a move signaling its continuing objective to invest in and grow business share within the buoyant private aviation and marine sectors, Zedra's Isle of Man operating company has announced the appointment of Edward Leigh as its new client director.
Edward has more than 17 years' experience in the aviation and marine industries and prior to joining Zedra he held the role of director at Equiom Group, again specialising in aviation and marine structuring.
With a detailed understanding of the particular needs of this specialised sector, Edward's appointment reflects Zedra's commitment to developing its business across these markets.
Edward said: "The private marine and aviation markets have both rebounded strongly as the global pandemic evolves, with operators and owners demonstrating vision and flexibility in the ways in which assets such as private jets have been deployed.
"This is an entrepreneurial and vibrant sector, with strong demand for innovative structuring solutions for holding and commercially operating marine and aviation assets.
"I am looking forward to adding my experience and to contributing to Zedra's growth in the market."
Joanna Bodell, managing director of Zedra in the Isle of Man said: "Aviation, marine and crewing markets offer enormous prospects for growth for Zedra.
"Our company is perfectly placed to take advantage of this potential from our base in the Isle of Man, from where we support families and corporate owners globally with industry experts across 14 countries spanning Asia, Oceania the Americas and Europe."
Edward is a Fellow of the Chartered Governance Institute, a member of STEP and a member of the Chartered Institute for Securities and Investments and has more than 23 years' experience in the offshore financial services sector.
::
Cheadle-based ME Group has announced its second senior hire in as many weeks.
Experienced fintech credit professional Rob Cottingham is to join the group's ME Funding division as chief credit officer, a new role that reports to Bruce Walker, who recently joined the business as executive chairman.
ME Group chief executive, Rob Cooper, said Cottingham's appointment marks the next stage in the group's long-term strategy to become the platform of choice for UK consumer litigation funding.
Cottingham will take responsibility for credit risk and will play a crucial role in the credit committee that makes decisions on how ME Funding allocates the litigation funding it manages to ensure it is funding the right types of legal cases and law firms.
Rob Cooper said: "Rob has a stellar CV in financial services and fintech, and adds considerably to the strength of our senior team given his substantial experience in the consumer litigation funding space.
"We are delighted to have secured his services having competed against major financial services institutions to do so, and expect to recruit more talent into the credit team as the funding business gathers pace."
He explained that the investment pipeline for ME Funding is strong and growing: "International investors are interested in talking to us about opportunities in the UK litigation finance market.
"The opportunity for them is largely uncorrelated to normal economic cycles, and using our LegalTech we are able to not only reduce risk in the credit decision, but also give a more consistent and accurate decision on realisation value and duration of the underlying litigation asset."
He added: "Our technology is also integrated with the law firms who represent the claimant, this, coupled with our in-house claim expertise, means we can have proper oversight and management of the credit risk during the litigation process."
Rob Cottingham said: "ME Group is poised to become a leading player in the litigation finance sector in the UK, with a compelling proposition for investors in this relatively new UK asset class. I am looking forward to playing my part in delivering the group's ambitious vision and strategy."
Rob began his career in banking and motor finance, before moving into more specialist credit risk roles with Elavon Merchant Services (head of credit and risk, Europe 2007-2012), Ferratum Group (head of risk 2014-2015), Vocalink (risk director 2014-2015) and Provident Financial Group (head of risk oversight 2015-2016).
Prior to joining ME Funding, he was responsible for credit and risk as a director at Specialist Lending, a fintech start-up backed by private equity that also provides consumer litigation funding directly to law firms.
The new appointment is effective from the beginning of September.
::
Manchester-based marketing analytics company Formisimo has appointed a new managing director to lead its next phase of growth.
Alun Lucas arrives after holding a number of senior roles across the marketing and technology industries including at Google, WPP and Publicis, and will be responsible for building on the company's recent successful launch of its Zuko Form Analytics product.
He said: "I have previously admired Formisimo's technology and growth trajectory from afar, so it is a privilege to take on this role.
"The COVID pandemic has forced businesses to realise they have to be digital first and they are paying greater attention to the conversion rates of their online registration forms and checkouts.
"Formisimo are ideally placed to help them maximise their performance."
Rupert Wingate Saul, investment director at AXM Venture Capital and an investor in the company, said "Having worked with Alun on and off over the past decade, I am confident that he will complement the already excellent team at Formisimo as they scale themselves further."
Formisimo was established in 2014 and has been backed by a number of venture capital and angel investors, including the North West Fund, Creative England, Seedcamp and Publicis Groupe.
It is an established marketing analytics business that improves conversion of users through online checkouts and forms, solving the problem of lost customers at the final stage of the buying or interest process.
Its Zuko Analytics platform stores and analyses user behaviour within a website's online checkout, revealing the pain points that are causing them to drop out rather than complete.
Based in MediaCity it was part of the Seedcamp accelerator at Google Campus.
::
Debra Roose and Diane De Isaula have been appointed by New Care as home manager and deputy manager, respectively, at Formby Manor care centre on Liverpool Road in Formby.
The duo will work together, combining their knowledge and expertise, to run the 76-bed state-of-the-art care facility, which offers residential, nursing and dementia care services.
Originally from North Wales, Debby has more than 35 years' experience in care home management, most recently as the registered manager for a care home in the London area.
She said: "Having worked around the UK, I was really keen for my next move to bring me back home to the North West.
"I looked at lots of different opportunities but this one with New Care stood out for me – I was impressed with the company's values and its beautiful purpose-built facilities and was over the moon to get the job.
"As a relatively young care centre, it is my aim to develop and strengthen our presence in the region and ensure we become the care home of choice in Formby and the surrounding areas."
With qualifications in end of life, palliative care and infection control, Diane is also well placed to join the management team at Formby Manor.
After starting work at the age of 15 at St Joseph's Hospice in Thornton, she was asked by founder Father Francis O'Leary to help set up a 40-bed hospice for patients with HIV and other diseases in Honduras.
While in Honduras, she met her husband and returned to the UK where she continued to work for St Joseph's Hospice while completing her Registered General Nurse (RGN) training.
Again, Diane was impressed with New Care from her first visit: "I am so looking forward to this role at Formby Manor, I can honestly say that from the moment I walked into the reception area I fell in love with the building and the residents and staff."
New Care chief executive, Chris McGoff, said: "We are pleased to welcome both Debby and Diane to the team and are confident that their unique skills and experiences will blend perfectly to lead the team at Formby and deliver the highest standards of care for which we are renowned."