Plastics firm confident of trading as conditions improve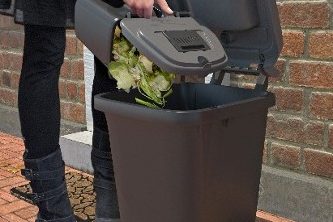 Haydock-based plastic goods manufacturer, Coral Products, expects conditions to improve as and when the coronavirus pandemic is brought under control.
In a first quarter trading update for the period to July 31, it said its revenues had dropped, despite underlying operating profits improving during the reporting period, ahead of management expectations.
Turnover for the quarter was £5.4m, down from £7.1m in the same quarter last year, however, underlying operating profits of £201,500, were up against £38,400 the previous year.
The company said the early actions taken by the board to cut costs and improve efficiencies are reflected in the reported results.
These results were despite a near 25% fall in sales in the comparative period in the previous year, all of which stems from the trading conditions surrounding COVID-19.
Today's statement said that, when sales of its products, including plastic recycling bins, return to historical levels, as and when COVID-19 begins to fade, then the contribution from the increased sales should further improve profitability.
Cash management remains a priority, but with the receipt of the £1m Coronavirus Business Interruption Loan the company has significantly reduced creditor pressure while remaining within its agreed facilities and loan covenants.
The board said it is confident, subject to the COVID-19 caveat, that cash flow should further improve over the remainder of the financial year.
The prevailing uncertainties arising from the ongoing COVID-19 crisis and the danger of a secondary wave which could lead to further deterioration in trading conditions prevents the board from giving any further guidance on the outcome for the current financial year.