GC Angels revealed as North's most active seed investor in 2020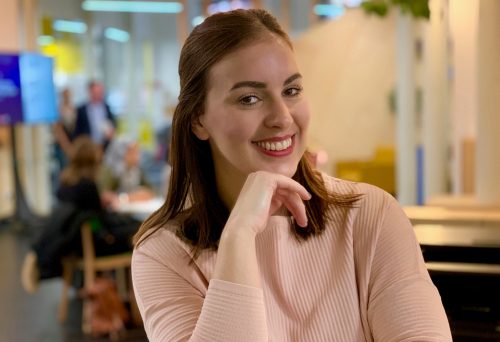 GC Angels, Greater Manchester Combined Authority's instrument to address the early stage market gap in Greater Manchester, is the most active seed equity investor in the North in 2020 to date, according to data from Beauhurst, software that measures equity fundraisings.
Despite the impact of COVID-19 on the start-up market, Beauhurst's figures reveal that GC Angels has invested into 11 rounds totalling £4.8m.
The firm is followed by crowdfunding platform Crowdcube, Maven and Mercia via the Northern Powerhouse Investment Fund, and Northstar Ventures in the North East.
GC Angels has been a promoter of female-founded teams, with research from the Alison Rose Review revealing that women-led companies secure just 1p of every £1 in equity investment in the UK.
Across its portfolio to date, GC Angels has supported business with a female founder with more than 40% of its capital, including Housemates, The Link App and Collctiv.
This news comes during a down period for private investment in the angel market.
According to definitive market data and research published by Beauhurst, and the UK Business Angels Association, seed deal completions in Greater Manchester fell by 70%, compared with the same time the previous year.
In particular, reports published by the North West Business Leadership Team and Deloitte highlight a significant innovation growth deficit in the North, calling for more investment capacity building stimulation and investment readiness support to stimulate economic growth.
This strong period of activity during lockdown builds on a busy 2019 for GC Angels, having participated in 10 rounds of investment and unlocking more than £4.2m of innovation capital for Northern high-growth potential start-ups.
Jess Jackson, investment director at GC Angels, said: "In spite of the uncertainty facing businesses from COVID-19, some entrepreneurs have spotted real opportunity to expand and innovate their business with the support of equity funding.
"GC Angels has taken an active role for a number of years in securing funding for, and investing into, exciting regional start-ups. We were pleased to be featured in the NWBLT report as a regional response and welcome the findings.
"We fully support the calls in the document for more public intervention to address the innovation gap."
Laura Blakey, investment director at Greater Manchester Combined Authority, said: "The volume of deals that GC Angels has been able to transact, despite the COVID-19 lockdown, highlights the funding pressures that early stage SMEs are under at present.
"Working closely with a broad array of angel investors, the team has been able to support ambition in the North, in a time where regional businesses are struggling to access the necessary funding to compete and grow.
"In particular, it is fantastic to see the commitment GC Angels has shown supporting innovative SMEs in Greater Manchester in recent years, and we look forward to seeing how Jess and the team build on this in the months to come."
Investments completed by GC Angels in the first six months include a £300,000 investment in Manchester-based sustainable and ethical marketplace Know the Origin, which will enable the business to double headcount and improve its online offering.
The firm also invested into a £260,000 round for Salford start-up Immersify Education, co-investing alongside the Greater Manchester Combined Authority (GMCA). The funding will enable the business to develop its product – augmented reality (AR) and virtual reality (VR) learning tools for university students – in line for a launch to market for the 2020/21 academic year.
Last week, GC Angels announced a deal, co-investing with GMCA and private business angels for Northern Quarter-based Twine, a tech firm helping companies to hire freelancers.
The business, which has seen user growth of more than 45% during the COVID-19 pandemic, will use the funding to invest in its sales and marketing teams, as well as the development of its platform.