NorthEdge supports Future Industrial Services bolt-on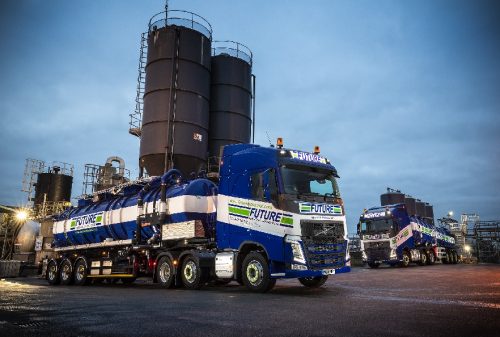 NorthEdge-backed environmental and waste services provider Future Industrial Services has made a strategic acquisition of Neston Environmental Services, for an undisclosed sum.
Liverpool-based Future employs 300 staff across seven facilities and provides environmental and industrial waste management services, including industrial cleaning, decontamination and cold-cutting, alongside hazardous waste treatment and the recovery of specialist metals.
It has acquired the trade and assets of waste management firm Neston Environmental Services, a move which is designed to provide opportunities for growth across Future's industrial and environmental service offerings.
The deal will see Future acquire two DISAB tankers and a wide range of specialist industrial equipment to service its growing energy-from waste portfolio, as well as a dedicated, best-in-class industrial services depot in Kirkby, North Liverpool.
It is the second acquisition for Future since NorthEdge's backing of the business through a management buyout in 2017 and follows the acquisition of Colt Industrial Services in 2018.
David Lusher, Future chief executive, said: "The addition of NES represents a major expansion to our current North West-based environmental services and specialist industrial services operations.
"The significant assets acquired will also support the UK-wide Future business as we continue to develop our range of services to existing and new customers.
"NES has been a successful and well managed company since it was founded in 2007.
"The combined business will deliver more opportunities for profitable growth in both industrial services and environmental services, and our current customer base will be better served by the significant increase in our available specialist assets.
"This is good news for Future and represents another important milestone for the company."
George Potts, director at NorthEdge, said: "Future's services are becoming increasingly vital to UK industry. Their responsible, auditable environmental and waste management services are key to customers' recycling, waste reduction and recovery targets.
"This latest acquisition will provide Future with new assets and dedicated facilities to deliver its future growth plans."
In 2018, Future was the first environmental services company to be recognised as 'Responsible Company of the Year' by the British Venture Capital Association, highlighting its work and progress on environmental compliance, social matters and corporate governance.
uture has also been named as a finalist in two categories for the Lets Recycle 2020 'Awards for Excellence in Recycling and Waste Management'.
The deal follows two further bolt-on acquisitions across NorthEdge's portfolio in the past three months.
Property management specialist Orbis Protect acquired 360-degree CCTV provider Optosafe, while gaming quality assurance and testing firm Testronic, part of Catalis Group, acquired Whyttest a gaming QA and customer support business.
Gateleys advised Future on the deal. Neston Environmental Services was advised by Camlee Group and Bermans.