People on the Move: Studio RBA; Knight Frank; React Engineering; Puma Property Finance; MoynanSmith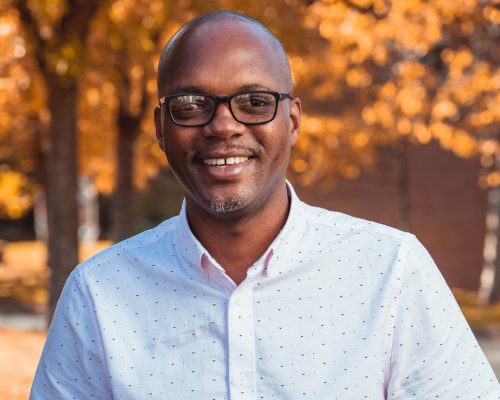 Liverpool-based architecture practice Studio RBA has reinforced its technical team once again with the appointment of Admire Chiguma as a senior architectural Revit technician.
Mr Chiguma, from Harare in Zimbabwe, has spent more than five years with BDP's Manchester studio as a contractor, before making the switch down the M62. He has a diploma in architectural technology from Harare Polytechnic and a first class honours degree from Salford University in architectural design.
Co-founder, Adam Morgan, said: "Admire brings years of experience to the firm, including the delivery of the new Clatterbridge Cancer Centre and has a first class grounding in the technical skills needed to fill such a critical role for us.
"Our growth places greater emphasis on building an exceptionally strong technical delivery capability, as this is key to the client service standards we demand of ourselves. It will also facilitate our work alongside other professions as we collaborate on delivering projects on time for our clients."
Mr Chiguma's role will involve BIM management, overseeing the team's Revit production and key technical input at tender and construction stage.
The move follows the recent appointment of Ian Turner as head of the practice's technical team.
::
Knight Frank has appointed two new graduates to join its Manchester team in a continued commitment to training the next generation of talent.
Joe Donnelly, who spent his placement year with the firm, and Holly McLeman, joined the office in September and are now shadowing colleagues before aiming to qualify as surveyors next November.
The firm has also appointed Vicky Shepherd to the graduate scheme. Vicky initially joined the office as a PA in 2011, becoming the office manager within four years and has been supported in a distanced learning course to further her career in real estate with a view to qualifying in 2022.
Olamide Emiloju, who is studying at Nottingham Trent University, has also joined on a year-long placement.
Head of office, David Porter said: "We take training and encouraging talent very seriously and have a fantastic track record of bringing on individuals and helping them thrive. This has led to a number of our former placement students re-joining once they've graduated to become full time members of the team.
"We are committed to ensuring our new graduate intake thrives even during the current challenging circumstances. Having ensured our office is a safe, happy and healthy place to work, it has been great to see the new graduates able to sit within teams and actively commence their training.
"The training is co-ordinated at partner level to ensure they are afforded the right level of exposure in line with their APC requirements. I personally sit in on the quarterly reviews to validate this."
He added: "Vicky's journey has taken huge commitment from her and shows that if you have the right attitude and enthusiasm then Knight Frank will support you to expand and develop your career and this is an avenue which we will look to increase in the future.
"I am really pleased to have them all with us. The office is open and working safely within the COVID-19 guidelines, allowing colleagues to choose their most effective workspace daily, and it is good to have the shared enthusiasm and personal contact that I know clients appreciate."
::
Cumbrian engineering company React has recruited six new team members. Five of the new starters are aged 18 to 24.
React, which designs and creates innovative technological solutions for a range of industries, now has its biggest ever workforce with 42 employees.
Managing director Phil Redfern said the company proactively recruits young people because they have the potential to look at problems with a fresh perspective and fresh thinking.
He said: "We operate by encouraging smart thinking and a solution-based approach to complex issues in industry. Our mantra is that we provide 'smart answers to difficult problems'."
New recruit Tom Wright, 24, from Egremont, has joined the team as a graduate engineer. He said: "React is known as an employer which supports and nurtures young talent and I feel so lucky to be part of the team."
Another new team member, Charlotte Nann, 18, from Workington, was keen to pursue a vocational qualification after A-levels and found the perfect fit as a project management apprentice. Charlotte said: "I wanted to study and work in West Cumbria and React's apprenticeship programme was a great fit. I can work towards my degree and get on-the-job experience at the same time."
Kevin Lewins, 36, who has joined React as a senior project manager, said he was looking forward to helping develop and support new young talent as part of his role: "It's really rewarding to be able to support people at the start of their careers and see them develop."
Tom Murphy, 23, from Whitehaven, has joined as a graduate engineer and said: "I love the fact that every day is different at React because you're faced with different problems and we work together to find solutions to them."
Consultant engineer, Kirby Johnston, 24, from Whitehaven, said: "I'd heard about how React encourages problem solving and teamwork and thought that would be a great next step in my career."
Logan Adshead, 18, from Cleator Moor, where React is based, is a trainee engineer and will work for a year before going to Staffordshire University in 2021 to study AI and Robotics. He said: "Being part of the React team and working on engineering projects will give me a fantastic grounding in the industry."
:
Puma Property Finance has further strengthened its nationwide presence with the relocation of one of its managers, Paul Murphy, to Manchester.
The move reflects the sustained growth of the loan book. In 2019, the business completed more than £200m of loans and has continued to achieve particularly strong lending activity in the North of England. Since inception, it has delivered in excess of £150m to finance development in the region.
Originally from Newcastle, Paul has a well-established professional network and will continue to build on Puma Property Finance's consistent growth from his new location.
Paul's extensive industry experience includes several years at LendInvest where he worked as a senior financial analyst before joining Puma. Prior to this, he was a consultant in PwC's actuarial department where he spent nearly five years.
Having worked on facilities across multiple sectors, Paul will be looking to partner with professional developers in the region to provide loans typically between £5m and £35m. As well as residential development projects, Puma has significant experience lending to specialist sectors such as healthcare, including care homes and retirement living, hotels and student accommodation projects.
Chief executive, David Kaye, said: "This move marks a strategic investment into the region and underlines our commitment to further strengthen our national lending activity. We continue to see a number of compelling development projects across the country and Paul is well placed to capitalise upon and grow our existing pipeline of new deals in the region."
Paul Murphy said: "I'm delighted to be expanding Puma's activity in the North West as the business continues to grow its loan book. We've completed a number of loan facilities in the region, and I'm looking forward to building on this growth even further in the years ahead."
::
An expanding accountancy firm has followed its move into larger premises with a key appointment.
Chris Dixon joins MoynanSmith as its accounts department manager to help the business look after its growing roster of clients.
For Chris it's a case of re-joining familiar faces after previously working with business partners Darren Moynan and Jamie Smith in another regional accountancy firm.
Chris, who has more than 20 years' experience in accountancy, said he hadn't been looking for a move, but he relished the opportunity to take on the exciting challenge of a new management role with the Cumbria-based business.
He said: "I know Jamie and Darren and the kind of ethos they have and that fits well with me. I've always taken great pride in my work and I'm really looking forward to helping the team and the business move forward."
It's another significant step for the chartered accountants and tax advisers. After outgrowing their previous base, they moved into new offices on Carlisle's Parkhouse estate earlier this year.
Darren and Jamie started out five years ago working from Darren's kitchen and now employ nine staff offering business and personal financial services across accountancy, tax advice and payroll.
Jamie said: "We knew with Chris's level of experience he would be perfect for this role and we're delighted to have him on board. It will allow Darren and I the space to drive the business on."
Darren said: "It's a natural progression. We never want to be in a situation where we win new work and we're not able to service it to the same high levels our clients rightly expect."
MoynanSmith has been busy throughout the pandemic with a rise in people turning to self-employment needing advice on business start-ups. Changes to the furlough scheme, a cut in VAT for the hospitality industry and government loan and grant schemes have also meant more businesses seeking guidance as the landscape changes.
Jamie said: "We're proactive as a business, but with all the fast-moving changes this year you have to be reactive as well to understand how those changes may impact your clients or present new opportunities.
"As well as all the help we can give we can also signpost people to other services they may need to grow or consolidate."