The Hut Group raises guidance for full year on strong third quarter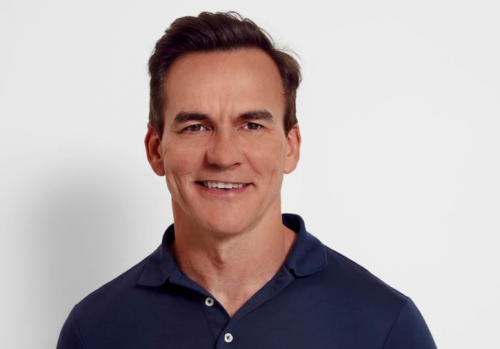 Online retailer The Hut Group announced third quarter total sales of £378.1m for the quarter to September 30, a 38.6% improvement on the same period last year.
It also raised guidance for the full year results on the basis of third quarter trading.
Unveiling its first results since its £1.88bn flotation last month, the Manchester-based group also revealed sales for the half year period of £675.7m, and for the year-to-date of £1.053bn.
Highlights during the reporting period were Direct-to-Consumer (D2C) online revenues increased to £320.2m +51.3%, year-on-year, compared with +47.8% growth reported at the first half of 2020.
The Ingenuity Division saw its high margin Ingenuity Commerce revenues grow to £5.1m, +171.4% year-on-year during the third quarter (H1 2020: +171.6%). Overall, the Ingenuity Division grew at 10.1% during quarter three (H1 2020: +0.6%), when including broader Ingenuity services, including beauty manufacturing and product development for third parties.
New customer acquisition continues to be very strong, while repeat purchase rates continue to improve from both new and existing customers.
Throughout the quarter operating costs were stable, with margins unchanged due to continued re-investment. The group operates with less than two per cent returns from customers, with no notable impact on these through the COVID-19 pandemic.
THG has a significant positive net cash position of around £420m as at September 30, with more than £900m of liquidity available.
At the time of the flotation, the group guided to financial year 2020 revenue of around £1.43bn, representing a growth rate of approximately +25%.
However, following the group's strong third quarter performance and continued momentum so far in quarter four, it is raising financial year 2020 revenue guidance to a range of about £1.48bn to £1.52bn (+30% to +33%).
Quarter four remains a key and important trading period each year, typically accounting for approximately 30% to 32% of group revenue each year, with Black Friday playing a key role.
THG also said it is committed to increasing the resources available to the board sub-committees through the appointment of independent special advisors and is pleased to report the following appointments across the audit and risk and sustainability committees:
Damian Sanders, was, until recently, a senior audit partner at Deloitte in Manchester and was a member of Deloitte's North West Leadership team. He was appointed to the board of Cineworld in August this year as an independent non-executive director. He is an FCA member of the Institute of Chartered Accountants in England & Wales, bringing extensive financial and commercial experience. He has acted as an advisor and a corporate governance specialist to a number of FTSE boards for more than 20 years.
Adam Waller is a senior private business tax partner for PricewaterhouseCoopers and the office senior partner for the Manchester practice. He has more than 25 years' experience advising businesses and will advise THG on its tax governance and policy. He is a Chartered Tax Adviser and holds an MBA from Manchester Business School.
Alan McGill has more than 22 years' experience of working with large, global complex businesses and auditing their operations and results. He is a partner at PricewaterhouseCoopers, London and leads its sustainability reporting, measurement and assurance practice on a global basis.
THG group chief executive and executive chairman, Matthew Moulding, said: "I am pleased to report a strong period of trading in our first quarterly update as a public company, including an upgrade to revenue growth guidance for 2020.
"I would like to thank all our colleagues for their huge contribution to date.
"Our strong organic revenue growth across all divisions, numerous THG Ingenuity partnership deals, and the recent acquisition of luxury skincare brand Perricone MD, demonstrates our strategic direction and progress in the period.
"Our decision to list on the London Stock Exchange provides us with a strong platform to raise the profile of both Ingenuity and our brands, and further supports their strong organic growth.
"Our acquisition strategy remains unchanged, with a focus to complement organic growth with brand IP and Ingenuity infrastructure additions."
He added: "THG has a very strong balance sheet, enabling us to further invest across each of our growth pillars. THG's core competencies leave it exceptionally well placed and we are witnessing increased opportunities, in scale and volume, for selective acquisitions across all our divisions and geographies.
"I am delighted to announce the establishment of our advisory panel with the first three appointments made to provide additional counsel and support to THG's board sub-committees. This is a transformational step for THG and we look forward to making additional appointments over the medium term."
Russ Mould, investment director at Manchester investment platform AJ Bell, said: "E-commerce firm The Hut Group begins life as a public company very much on the front foot as it upgrades revenue guidance in its maiden trading update.
"Whether this is thanks to an unexpected trading boost or just canny management of investors' expectations it should help keep sentiment towards the company in a positive place after a strong start in share price terms to life as a listed entity.
"In order to maintain this momentum the firm will rely on strong demand across its health supplement and beauty product sites through the Christmas trading period and upcoming Black Friday sales event.
"The longer-term excitement around the story is based on its Ingenuity platform which has been compared in some quarters to Ocado's online solution for global groceries firms. The Hut essentially picking up the IT and logistical requirements of the likes of PZ Cussons, Hotel Chocolat and Nestle.
"For now this part of the business makes only a modest contribution and if the business is to hold on to its premium valuation, the market will expect to see rapid growth in this area. The good news is that, after minimal first half growth, a double-digit advance was conjured in the third quarter.
"Nagging corporate governance concerns linked to areas like a lack of independent directors and the structure of its bonus schemes are unlikely to be entirely erased by the appointment of outside special advisors to the audit and risk and sustainability committees."
THG shares experienced a sharp rise following news of the third quarter figures this morning.
Opening at 670p per share, they had increased to 780p per share by 9.40am.