Coronavirus business update: Latest news across the North West

X

Register for free to receive latest news stories direct to your inbox
Register
Liverpool-based mental health services provider, Imagine Independence, will be able to continue its vital work in the community thanks to a £500 donation from Taylor Wimpey North West.
The charity, whose Merseyside operation is located on Hope Street, had to cease the face-to-face group and one-to-one support services they regularly host in response to the coronavirus pandemic.
The donation from Taylor Wimpey will directly support the charity's decision to switch to online support services, helping them to purchase tablets, laptops and mobile phones so they can help reach members in the community who need their aid.
The donation will also help Imagine Independence provide socially-distanced desks and PPE for staff members and volunteers in their head office to enable them to reopen safely.
Since the beginning of the coronavirus pandemic, increased demand for donations has seen the organisation reaching out to the community and local businesses for additional support.
Kimberley Mason, business growth manager at Imagine Independence, said: "We cannot thank Taylor Wimpey enough for their generous donation.
"During the pandemic levels of isolation, loneliness and the resulting impact upon people's mental health has been and continues to be extremely significant.
"We have recently launched our BUS service – Building Up Stronger.
BUS is supporting people to build confidence and learn digital skills which will enable them to resume links with family, friends and community support networks. Further, they will be prepared for any future lockdowns that may arise – they will have the skills, the confidence and the networks that will support them to stay well."
Stuart Craig, sales and marketing director at Taylor Wimpey North West, said: "As a responsible homebuilder we are committed to supporting the communities in which we build.
"We are living in extraordinary times and more people need the support of services such as Imagine Independence than ever before. We wanted to make sure anyone who needs the service can continue to benefit from their good work."
Imagine Independence offers services across Merseyside, a region within which Taylor Wimpey has several developments. This includes Hamlet Woods in Prescot.
::
Cumbria print, design and graphic media agency H&H Reeds has invested in cutting-edge printing technology to expand its business offering, environmental and antibacterial capabilities.
The £100,000 investment is for its signage department.
With new materials coming to market all the time, and a rocketing demand for signs with anti-bacterial surfaces, H&H Reeds targets flexibility and enhanced efficiency.
Commercial manager Anthony Donnelly said: "We are absolutely delighted to be in possession of these high-tech, high-level machines.
"This investment will allow our workshop to be more efficient in every aspect of sign making. With a fully integrated workflow, the process will be sped up to create a significantly enhanced capacity along with opening up brand new possibilities in terms of volume and the range of work we can do.
"Another advantage is being able to expand our flexibility in terms of the types of materials we can print on. This makes business sense as we see customers increasingly interested in new sustainable or recycled materials.
"Since COVID we've also had a number of enquiries relating to cutting-edge antimicrobial and antibacterial materials. With these machines, as a result of this investment, we can print on these while streamlining the process, too."
Designed to prevent the proliferation of bacteria, a surface material with substances resistant to microbial growth shows these signage options are the 2020 solution to high-traffic areas with high risk touch points, such as in hospitals, care homes, and schools.
As employers strive to create COVID-safe environments, these signage trends look set for application in offices, gyms, restaurants and anywhere where large groups gather closely or frequently together.
This new antibacterial technology can be applied to a range of materials and vinyl signs, and can now be printed in the H&H Reeds workshop from their base in Penrith.
::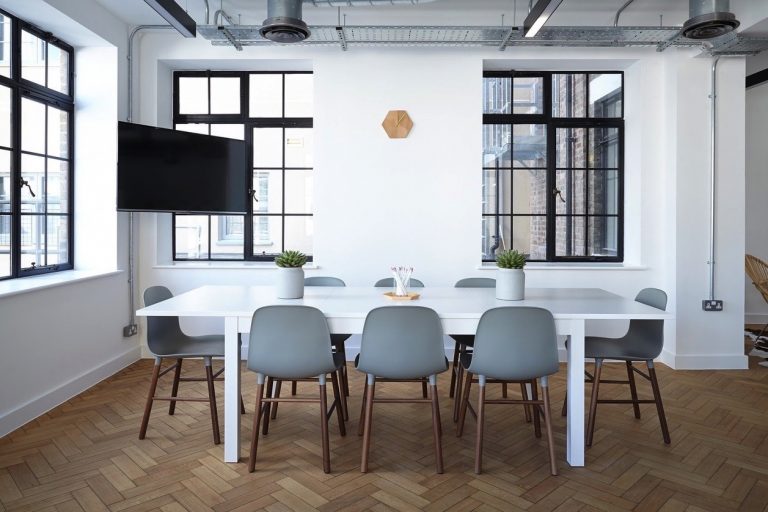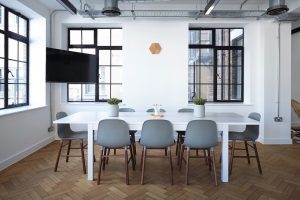 Working from home has brought workers in the North West a whole range of benefits, according to a new survey by outsourced communications company, Moneypenny.
It showed that the vast majority – 88% – are happy working from home, of whom 27% admit they miss the office and only 11% said they find home working is becoming more difficult.
When restrictions lifted, 28% of those surveyed went back to the office full time, 35% went back a few days a week, and 30% didn't go back at all.
When asked what they like about working from home, the vast majority of workers in the North West surveyed like not having to spend time and money commuting, while the survey also suggested they favour snacking and sleeping over exercising, while for women, not having to wear full make-up was high up the list, cited by 44% of workers in the North West, which was higher than the national average of 39%.
The full list of benefits of working from home in the North West is:
62% like not having to spend time and money commuting
48% like not having to get dressed in work clothes
44% like not having to wear a bra or full make-up
39% like being able to sleep later than they would do if they had to commute
36% like being able to take breaks when they want
33% like being able to snack and drink when they like
31% like being able to pop to the shops to do errands
30% like seeing more of their partner and children
25% like seeing more of their pets
20% like being able to exercise in the middle of the day
What home workers in the North West would take back to the office:
32% a comfortable clothes dress code
25% their dog
18% their garden
17% the washing machine, so they could put a load on between conference calls
15% a fully-stocked fridge
15% their slippers
14% their cat
12% pyjamas
10% the view
The Moneypenny survey suggests that it's the human factor that workers in the North West miss most from not being in the office, as 38% of those surveyed said they miss their colleagues, 13% miss the routine that keeps them productive, 11% miss their office chair, and 22% said they don't miss anything from the office.
When looking at the practical side of working from home, 58% of North West workers have received extra equipment or software to help them, but 37% have received nothing.
Joanna Swash, chief executive of Wrexham- based Moneypenny said: "It's great to see that some office workers enjoy the flexibility of working from home and the survey certainly backs up the similar feedback we've received from our employees.
"We're always looking for ways to keep our employees happy in finding ways to make them feel most at ease and able to do their job when in the office and, clearly, comfortable clothing is really important to them."