Tool hire group planning to raise £54m through firm placing and open offer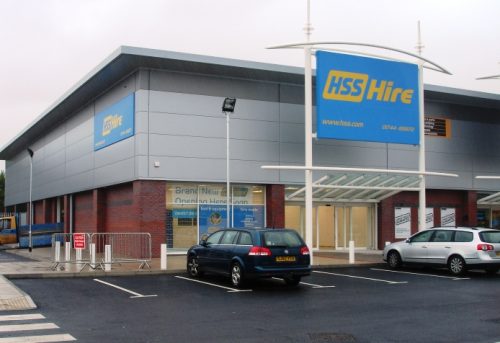 Manchester-based tool hire group, HSS, announced plans this morning to raise £54m through firm placing and open offer.
It has secured commitments from three of its major shareholders to subscribe around £43.5m for company shares as part of the capital raise.
The group said, as set out in its 2020 interim results on October 8, the board has been encouraged by the resilience that HSS Hire has shown during this period of unprecedented disruption brought about by the COVID-19 pandemic.
Revenues have now returned to above 90% of 2019 levels and the group has also seen a notable acceleration of its digital strategy with a significant increase in online penetration.
However, the COVID-19 pandemic and the significant disruption that it has caused has had a significant impact revenues in 2020.
In response, the group introduced a number of measures to reduce costs and preserve liquidity which has enabled it to meet the debt covenants under its borrowing facilities to date.
However, given that the challenging economic environment might last for a prolonged period, it is possible that, without the capital raise, these covenants may be breached when tested at the end of 2020.
The directors believe the capital raise will ensure a strong cash position and reduce net leverage, enabling the group to continue its strong progress and successfully execute its strategy.
HSS said it will use the capital raise to c ontinue investment in the technology platform to strengthen its commercial proposition, continue investment in the hire fleet to support the froup's tool hire business, and repay £15m of debt that falls due in January 2021 to enable the it to continue to de-lever.
Chairman, Alan Peterson, said: "This transaction is a major vote of confidence from three shareholders representing over 75% of the company's shares.
"It is testament to the significant strategic and operational progress HSS Hire has made since the start of 2018 as well as its resilience in challenging economic conditions.
"This capital injection will enable the group to further reduce its leverage – one of our foremost objectives – and gives us a strong platform from which to continue to implement change and drive growth.
"I am delighted that the open offer gives all current owners of the business the opportunity to participate on the same terms, and on behalf of the board, I would like to thank all our shareholders as well as HPS and our other lenders for their continued positive support."