Biotech business reveals higher sales and confident outlook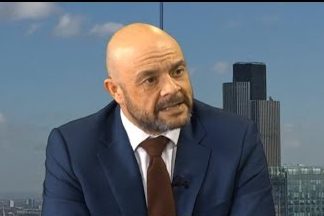 Biotech group Yourgene Health reported a five per cent increase in six month revenues in a trading update for the half year to September 30, today.
The Manchester-based business, which is focused on non-invasive pre-natal testing (NIPT) and COVID-19 testing, said total revenues had risen from £7.8m to £8.2m, with strong European revenues offsetting the headwinds from COVID-19 on international sales.
Revenues from the company's UK COVID-19 testing services and international Clarigene SARS-CoV-2 diagnostic product started to build in the latter part of the first half and are showing strong growth in the early part of the second half of the financial year.
Strong UK and European growth helped offset the impacts of the pandemic on some of Yourgene's core international markets.
European growth mainly reflects the acquisition of the company's French distribution business in March 2020, where test volumes were up by more than 70%, plus growing sales of DPYD in Germany and an increasing contribution from COVID-related products and services.
International markets were particularly affected by the enforced COVID-19 lockdowns, which inhibited cross-border shipments and in-country non-COVID-19 testing, especially in Japan and India amongst others.
Delays in launching new customer sites in key new international markets such as the USA and Japan have recently been resolved and strong momentum has been established in the early part of the second half of the financial year
UK growth was primarily driven by COVID-19-related products and services.
The update said that core laboratory customers are now returning to more normal patterns of testing which, if sustained, it expects to restore the previous growth trends in NIPT, reproductive health, oncology and research markets.
In addition, Yourgene's UK COVID-19 testing service is expanding rapidly and from the beginning of October 2020 is now operating at its full capacity of 10,000 tests per month.
Capacity is being further expanded to 20,000 tests per month which is due to come on stream in the third quarter.
This will increase COVID-19 testing revenue potential to approximately £1m per month and there is potential for further expansion in line with anticipated demand.
This in-house testing uses Yourgene's own Clarigene Sars-CoV-2 product, which is also being sold internationally through its distribution network in its channel markets and through its growing direct sales force.
Regulatory submissions for Clarigene are under way to access additional key regions and enable further geographical penetration.
Chief executive, Lyn Rees, said: "I am pleased to report continued year-on-year growth in the first half in the most challenging of circumstances, and it goes to show the core resilience that Yourgene has developed through its greater geographic and business diversity.
"With the US and Japan now reopening for business, I expect to see international revenues growing rapidly around our core products and we are busy recruiting commercial resource to support the growth in activity from existing customers and to drive the on-boarding of new ones.
"In our UK service laboratory we have successfully achieved our initial capacity objective of 10,000 COVID-19 tests per month and are now focused on delivering 20,000 tests per month, which we hope to have in place by January 2021.
"Furthermore, our acquisition of Coastal Genomics in this period demonstrates our continued ability to execute on select, highly attractive inorganic growth opportunities.
"Our full year outlook remains in line with management expectations and we look forward to updating investors again when we publish our half-year results in December."