Coronavirus business round-up: Latest news across the North West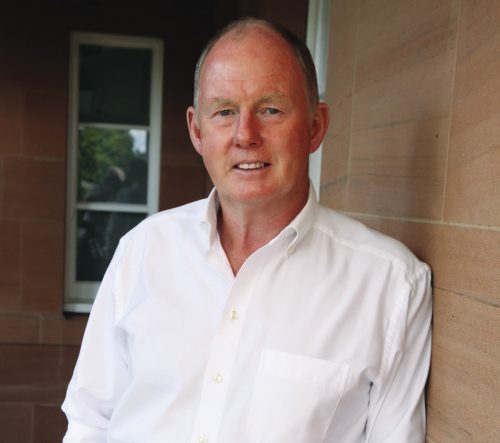 North West benefactor Steve Morgan has donated a significant sum to help improve conditions for hard-pressed Liverpool communities in the wake of the coronavirus pandemic.
His Steve Morgan Foundation, and the Department for Digital, Culture, Media and Sport (DCMS), have given £2.6m to the LFC Foundation, run by Liverpool FC.
It follows a similar recent gesture to Everton in the Community, run by Everton FC.
The funding will enable the Reds' official charity to reach more children and young people in high need communities and focus on key services to help support the city's recovery from the coronavirus pandemic.
It will also support the establishment of six new LFC Foundation Community Wellbeing Hubs, all of which will be based at existing community venues operated by partner community organisations in Anfield, Kirkby Toxteth, Bootle, Birkenhead, and Speke by the end of January 2021.
The hubs will provide a wide range of LFC Foundation community programmes and services providing a broad offering to children, young people and their families.
They will also help to break down barriers that some members of the community experience accessing programmes, such as proximity and the cost of travel.
The Foundation will expand its successful Premier League programme Kicks and employability provision 'Works', as well as its inclusion and special educational needs and disabilities (SEND) school programmes, which will provide a range of free and inclusive sessions to more than 4,000 participants. The expansion also allows the LFC Foundation to deliver specialist inclusion sports sessions in every SEND school across Merseyside.
Matt Parish, director of LFC Foundation, said: "To receive this level of support from both the Steve Morgan Foundation and the DCMS is amazing. This will enable us to deliver more programmes in the heart of communities across the Liverpool City Region.
"The Steve Morgan Foundation is already one of the biggest providers of grant funding to community groups and charities in the region and this round of funding will take that up to an even greater level."
The funding is part of the Government's £750m package for the voluntary, community and social enterprise (VCSE) sector and its Community Match Challenge, which invites philanthropists, foundations and grant making organisations to put forward new funding with a generous offer to match funds raised on a pound for pound basis.
Steve Morgan, founder of housebuilder Redrow and lifelong Liverpool FC fan, said: "The Foundation is proud to have been awarded £10m of government funding, which the Foundation is matching pound for pound to support charities and not for profit organisations to continue delivering essential services in the face of the pandemic. Our team is working flat out to ensure that we target those organisations working at grassroots level in the heart of our communities."
Minister for Civil Society, Baroness Barran, said: "Liverpool FC and its Foundation give so much back to the local community and it's a privilege to support their work with vulnerable children and families. I'm delighted that through our partnership with the Steve Morgan Foundation, we can help make a difference in Liverpool."
::
A new campaign is urging businesses to donate their unused Christmas party budgets to charity, to help overcome a significant drop in funding for good causes during the COVID-19 pandemic.
A report by the Chartered Institute of Fundraising (IoF) and Charity Finance Group (CFG) found that charities are expecting an average 24% reduction in funding this year – equating to a £12.4bn loss of income for good causes as a whole.
'Xmas Party Heroes' is the brainchild of Mark Hawthorn, the chief executive of investor Landmark Group, based in Bolton.
It is expected that Christmas parties will effectively not be able to happen this year, with England currently in a second national lockdown until at least December 2.
With COVID-19 causing most businesses to hold socially distanced celebrations or virtual parties on video platforms, Xmas Party Heroes encourages companies to donate any unused funds to a charity of their choice.
Xmas Party Heroes has so far raised approaching £1m in less than a week.
Companies that have already pledged money to charities through Xmas Party Heroes include Timpson, Property Alliance Group, Urban Splash, FK Group and Barratt Developments – and the number is growing.
Mark Hawthorn said: "We all know that Christmas is going to be different this year. Due to public health restrictions traditional Christmas parties simply aren't possible so businesses large and small are choosing to swap them for smaller, socially-distant or virtual celebrations, instead.
"We also know that fundraising for charities has been decimated by COVID, with many charities unable to run the events which generate the income to sustain them – we hope that Xmas Party Heroes raises awareness of this issue and can help raise some much-needed funds.
"I only had the idea a week ago and after making a few calls to sound it out I've been inundated with people wanting to get on board. The reaction so far shows there is the potential to raise tens of millions of pounds for charity."
He added: "There will be lots of unspent Christmas party budgets this year and this campaign offers a really simple and effective solution that many businesses may not have considered.
"With the help of my team we've launched a Xmas Party Heroes website – www.xmaspartyheroes.co.uk – to support the campaign and keep the momentum going. All we ask is that businesses let us know how much they have donated so we can keep a running total and help make a massive difference to those who need it the most."
::
Manchester-based Use.Space is aiming to support SMEs and start-ups through the COVID-19 pandemic with it's new Intensive Incubator Programme which will offer successful applicants £15,000 worth of business support.
The Intensive Incubator Programme will offer applicants three months' free access to Use.Space, up to £15,000-worth of business support, which includes mentoring, advice for funding and investment, specialist expertise, business development, branding and networking, as well as high speed wi-fi, meeting rooms, car parking and close transport links.
The man behind the new initiative, David Walter, is the founder of Use.Space and Seventy7. David is an investor and has successfully grown and developed a multinational company from the ground up. Having made his start in fashion photography he went on to found Photolink Creative Group which evolved into Seventy7, now employing 165 people in the UK and 20 in India.
He said: "COVID has ripped through the business community and has had a tremendous impact, our aim is to guide and support people through this difficult time with our network, expertise and physical space."
David will be working with Use.Space strategic director, John Whalley, as well as a panel of industry experts such as GC Angels, Elevate GM, Dominic McGregor, Creative Industries Federation and Midas to ensure candidates have full access to the relevant resources.
Successful applicants will be able to continue the relationship with Use from April 2021 onwards, with January, February and March 2021 being free as a part of the incubator at Paddock Street in Ardwick.
Applicants have until December 7 to apply for the Intensive Incubator Programme: usespace.co.uk/intensive-incubator-programme/
Use.Space said it wants to use this opportunity to champion businesses and organisations of all backgrounds and sizes and ensure successful applicants are provided with the tools to thrive and flourish during the incubator experience.