People on the Move: Mazars; Peach Law; CG Professional; Regional Property Solutions; Manchester CCP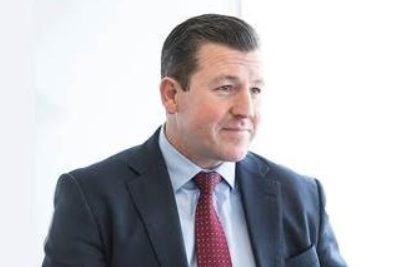 Mazars, the international tax, audit and advisory firm, has appointed Julien Irving as a restructuring partner based in its Manchester office.
Julien will be responsible for continuing to grow Mazars' restructuring offering both in the North West and across the UK while also supporting teams across the business with his specialist expertise in assisting distressed companies.
He has more than 20 years' experience in business restructuring and has developed particular specialisms in the financial services and professional services sectors, particularly legal practices.
He currently holds a Fellowship from the ACCA and is an Affiliate Member of the ICAEW.
Simon Chandler, head of restructuring at Mazars, said: "We are thrilled to welcome Julien to our team and the partnership.
"His depth of experience will be invaluable to the team here in Manchester, ensuring we continue to deliver client service of the highest level, and stand out in the industry by virtue of quality.
"I am sure he will be a great ambassador for the partnership, too, fostering wider stream opportunities on behalf our of clients and Mazars."
::
HR and employment law specialists, Peach Law, has welcomed a new solicitor, Lucy Croft, to its team.
Prior to joining, Lucy was a trainee solicitor at another Manchester firm after graduating from BPP University Law School.
Lucy completed a legal practice qualification alongside her training.
Before commencing her legal career, Lucy worked in the IT sector.
Lucy will assist managing director, Lindsey Bell, on a wide range of legal matters and is dedicated to obtaining the best outcome for all clients.
She said: "There is a great opportunity here for me at Peach Law to work so closely with such an excellent team.
"I am excited to learn and develop with the support of Peach Law and grow my career as an employment solicitor.
"Employment law is very fast changing, even more so due to the current times with new law and guidance being implemented at such short notice and impacting so many.
"As both businesses and individuals face challenging and difficult times, I look forward to helping our clients through the problems they come up against and providing them with sound advice and the best outcome possible."
She added: "Lindsey is a tremendous mentor and prior to setting up Peach Law had been a partner for over seven years, latterly heading up the Manchester employment team of a national firm, and I look forward to gaining knowledge and insight from her."
Lindsey Bell said: "The appointment of Lucy is in line with our expansion strategy and we welcome her to the team."
::
Chorley law firm CG Professional has announced another senior appointment.
Heather Aust is joining as a partner from top 100 firm Gateley's Manchester office.
The appointment has been made to bolster an already well-established team to assist with an increased growth in demand.
Heather will be managing the employment law team advising on day-to-day HR workplace issues and larger restructure and litigious matters, allowing founding partners Stacey Turner and Louise Myers to have a more strategic focus.
Providing support to clients across a wide range of industries, Heather has gained significant experience since qualifying at Halliwells in 2008.
Heather said: "I'm incredibly excited to be taking on this new role. CG's vision and growth since they established themselves just three years ago has been quite phenomenal and a testament to their work ethos and drive.
"Their modern approach differentiates them from many other law firms and I'm looking forward to being part of their growing, dynamic team."
CG has seen a growth in demand for its employment services with many companies looking for additional help and support due to the COVID-19 situation.
Managing partner, Stacey Turner, said: "Heather's track record in achieving results along with her ability to embed herself in client teams and become their trusted advisor is impressive and we're very pleased to be welcoming her to the CG family.
"These have been unprecedented times for many companies, with lots of changes, especially around staffing, for them to adjust to. This has, in turn, meant that many more companies have turned to us for help and advice.
"We pride ourselves on offering the level of service usually restricted to big city law firms, and for that we need the right calibre of staff – Heather fits the bill perfectly.
"We're extremely pleased that Heather is joining the team and her appointment is a further indication of CG's ambitions for growth and excellence."
::
Rebecca McPartland has joined Altrincham-based commercial property surveyor Regional Property Solutions.
Rebecca, previously with Emerson Management Services, joins as property manager to take care of the growing property management business.
Director, Daniel Lee, said: I am delighted to welcome Rebecca to our team.
"We continue to operate in a challenging time and her management skills and expertise will be at the forefront as inevitably some businesses struggle with the COVID fall out.
"Rebecca's previous roles bring a valuable level of experience to the firm as our property management business continues to grow."
Rebecca McPartland, said: "I was attracted to RPS as it combines the expertise and modern resources of a typical national practice but with the specialism and flexibility of a niche practice that appreciates the value of a work life balance.
"The added bonus is that Daniel and I worked together at Donaldsons/DTZ back in the day, so I am looking forward to joining forces with him again to grow the management portfolio and to ensure the smooth running across the UK of over 100 buildings and estates with a rent roll in excess of £6m."
::
Mike Wilton has been appointed to lead the Manchester Climate Change Partnership (MCCP) on this critical next stage of the city's zero carbon transformation.
Manchester is committed to becoming zero carbon by 2038 at the latest – at least 12 years ahead of national targets – and this requires the city collectively to play its full part in limiting the effects of climate change.
Over the next three years Manchester needs to reduce its CO2 emissions by at least 15% every year, a goal that will require major changes in the city's transport, buildings, energy and food systems, with every resident and business playing their part.
MCCP brings together some of the leading organisations in Manchester, including Manchester City Council, Manchester's universities, Bruntwood, the largest commercial property owner in the city, Manchester City Football Club, Electricity North West, and Manchester Cathedral, along with other cultural, community, and public organisations in the city.
Its role is to work with the partners and the wider community to ensure that Manchester develops and successfully implements a city climate change strategy that is consistent with the Paris Agreement.
Mike is the Manchester office leader of engineering and design consultancy Arup and has spent more than 30 years playing a key role in the city's regeneration.
He said: "I am very excited to be working with Manchester's key institutions, and our national and international partners, to help Manchester meet its zero carbon ambition.
"MCCP has done some great work to identify the significant reductions in carbon emissions required and has started us on the journey to becoming one of the world's first zero carbon cities.
"As we emerge from the present pandemic, we need to work together to create a more sustainable and resilient future. By building back better and greener, we can not only improve our climate resilience and create a zero carbon future, but also help live happier and healthier lives."