People on the Move: Very Group; Rickitt Mitchell; Civic Engineers; AZoNetwork; Mortgages Made Simple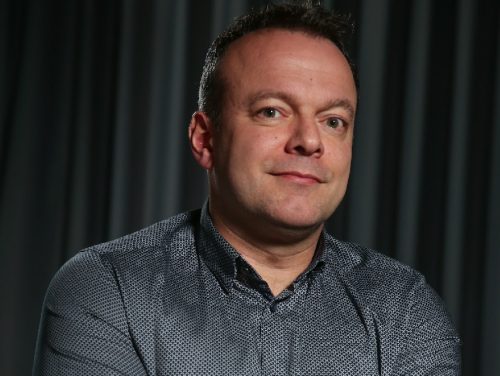 The Very Group, the Liverpool-based online retailer and financial services provider, has hired Matt Grest as chief information officer (CIO). He will become part of the group's executive board and report to CEO, Henry Birch.
Matt will join The Very Group on December 21, 2020, from the BBC, where he led a 400-strong team of technologists as director of digital platforms and oversaw the transformation of the corporation's digital and broadcast products into a fully integrated tech platform.
Combining content and user data with audience personalisation, the platform powers the BBC's flagship products, including iPlayer and Sounds, and the syndication of content to a weekly global audience of 500 million users.
Prior to the BBC, Matt was at Sky, where, as digital platform director, he was responsible for IT delivery and transformation across the company, including for Sky Sports, Sky News and Sky.com.
He also led the creation of Sky's digital hub in Leeds, building a team of 650 people within 18 months and implementing new agile ways of working. With more than 20 years' experience he has also held a range of senior technology roles with Yorkshire Building Society, the NHS and Plusnet.
Matt will lead The Very Group's 350-strong technology team as it continues to transform its technology and platforms, enhances access to, and analysis of, data, and further improves ways of working to deliver positive changes to the customer experience.
Henry Birch said: "Technology and data underpin everything we do, including the digital journey that keeps our customers coming back to Very.
"Matt is a talented technologist and leader, with a track record for driving strong performance through tech and new ways of working.
"Under his stewardship I am confident we will continue to deliver the platforms we need to support our ambitions and make changes to the customer experience faster than ever before."
Matt Grest said: "The Very Group has a history of reinvention powered by technology and this is an exciting time to be joining the business.
"With more people shopping online than ever before and continued appetite for flexible ways to pay, providing the best possible experience – powered by technology and data – has never been more important. I can't wait to get started."
::
Manchester-based corporate advisory firm Rickitt Mitchell has strengthened its senior leadership team with the promotion of director Kaine Smith to the firm's board.
Having spent five years at Ernst & Young, where he qualified as a chartered accountant, Kaine joined Rickitt Mitchell in 2013 and possesses significant experience in the technology, healthcare, distribution, engineering and retail sectors.
He has advised on a wide variety of deals with a combined value of more than £350m, advising on transactions across both public and private markets.
Kaine has played a fundamental role in a number of high-profile transactions, including the £30m sale of Vision Support Services to USA-based WestPoint Home, the £80m flotation of Van Elle Holdings and the sale of Antler Luggage to Australian Strandbags.
In 2019, Kaine also advised on the £26m investment into Manchester-based Veincentre from Palatine Private Equity, providing the capital required for its ambitious growth plans.
Established in 1976, Rickitt Mitchell is one of the most prominent independent corporate advisory firms in the UK, having completed on more than 300 transactions with a combined value of more than £3bn.
In his new role, Kaine will use his specialist sector expertise to meet current market demand across a variety of transaction types, including public company flotations, private company disposals, fundraises, acquisitions and PE investments.
His new position on the firm's board will see him have direct input into the future direction of the business as it continues on its growth trajectory.
In addition to his role at Rickitt Mitchell, Kaine heads up M&A Worldwide's global activities in the technology sector, forging close and collaborative relationships with the organisation's M&A experts in 35 countries across six continents.
Neil Mitchell, partner, said: "Since joining in 2013, Kaine has made an outstanding impact on the business. With extensive sector and market knowledge, his portfolio of completed deals speaks for itself.
"He makes an excellent addition to our leadership team and board, and I have full faith that he will continue to exceed expectations and help drive the business forward in what is set to be a busy time ahead."
Kaine Smith said: "Rickitt Mitchell has provided me with the opportunity to continue to originate, lead and complete internationally-recognised deals, so it is a pleasure to be promoted to this new role and join the board.
"Despite the current volatile economic climate we find ourselves in today, we are still seeing strong appetite for dealmaking, especially from private equity and overseas corporates who are keen in invest and transact in the UK market. We have a great team here at Rickitt Mitchell, one I'm proud to work with. I look forward to working with the team on many more successful deals in the future."
::
Civil and structural engineering practice, Civic Engineers, has increased its employee headcount by almost 10% with 12 new positions filled over the past quarter, notwithstanding the significant challenges presented by COVID-19 and national/regional lockdowns this year.
The core team at Civic Engineers – which is based in Manchester with a UK-wide reach backed by its presence in London, Leeds and Glasgow – has risen to more than 100 employees, including six new graduates recently appointed to work for the practice.
Julian Broster, founding director of Civic Engineers, said: "We're feeling very fortunate that we've been able to continue growing the business over these difficult times and while our outlook is cautiously optimistic, we remain committed to creating new opportunities and especially to investing in young people who have been hit hard by the current healthcare and economic crisis."
Those appointed to lead Civic Engineers through its next phase of development and growth include a new non-executive finance director, Nik Hynes, and a new head of finance, Anh Ho. Together, they are tasked with forecasting and shaping the company's business development plan for the next five years.
As part of its commitment to sustainable public realm, Civic Engineers' founding director Stephen O'Malley has recently been appointed to join the NLA's (New London Architecture) Expert Panel on Wellbeing, and by the High Street Task Force to help communities and local government transform their high streets.
::
Global content marketing platform for science, healthcare and engineering, AZoNetwork, has expanded headcount by 24%, including the appointment of Andy Coveney as chief operating officer and chief financial officer at its Manchester headquarters.
Andy brings with him 25 years of industry experience having worked in energy, pharmaceuticals, manufacturing, automotive and corporate finance sectors, and remains as the main board director of the AIM-quoted Rurelec. He also brings extensive knowledge of cashflow management, strategic profit improvement and access to capital.
He said: "I am excited to join such an enthusiastic team with great products, fantastic people, a rapidly growing industry and a customer base which includes several Fortune 500 companies.
"My appointment is one of eight within the business this month, having hired extensively across marketing, editorial content and SEO. Now is the time when we can we really press the accelerator to take it to the next level."
AZoNetwork CEO, Dr Ian Birkby, said: "We are delighted to have acquired Andy's services at such a pivotal time in the history of the business.
"His knowledge and experience will be crucial as we enter the next phase of business growth which is likely to see AZoNetwork seeking access to investment from the Private Equity or public markets in the foreseeable future."
He added: "Despite the challenging global headwinds at the moment, we have just posted our most successful Q1 to date with sales growing 49% year-on-year, traffic reaching over 100 million pageviews and healthy cash reserves.
"In recent years we have seen a marked shift away from traditional advertising channels and lockdown has certainly accelerated this trend with companies needing digital marketing services as they have to be present online now more than ever."
This is Dr Birkby's second time around as head of a successful entrepreneurial company, having managed the operations of Dynamic-Ceramic to a 40% annual growth rate prior to its multimillion-pound sale in 1997. He used that money to start-up AZoM, the first platform in the AZoNetwork family.
::
With the property market continuing to do well, as well as an increased demand for lifetime mortgages, Jennifer Yates, managing director of Warrington-based mortgage and protection broker, Mortgages Made Simple, has appointed two mortgage advisors working across Greater Manchester.
Earlier this year when the coronavirus pandemic caused initial panic for many homeowners and landlords worried about making mortgage payments, Jennifer and her team increased their communications to provide vital support and information to clients, pointing them in the right direction to apply for payment holidays as well as helping clients review their income protection.
The property market has since resumed 'business as usual' and the team at Mortgages Made Simple has been inundated with enquiries across all of its mortgage and protection services, including an increased demand for lifetime mortgages from clients aged 55+, allowing the release of tax-free equity without having to sell or move home.
Furthermore, there has been a 42% increase in the national divorce rate, which might explain the amount of enquiries for the firm's mortgage capacity documentation and support service.
The new additions are Gemma Guthrie, who has joined after 15 years with The Halifax Bank plus experience with Countrywide, and Gascoigne Halman.
Gemma specialises in remortgage, particularly the Help to Buy equity loan refinance process assisting clients coming to the end of the five-year interest-free period with their developers. Gemma is working from her base in Sale, and has already assisted a number of clients across the Cheshire region.
Also recently joining Jennifer and the team is Carla Earnshaw, who is based in Bury and brings with her more than 20 years of experience in the financial services sector with household names including Friends Life, Aviva and Chase de Vere.
Carla has specialised in mortgages for the past four years, with a particular focus on assisting clients where there might be historical credit issues, and she is looking forward to supporting Mortgages Made Simple clients across Greater Manchester and Warrington.
Jennifer said: "Whilst our business home is in central Warrington, we've been working with clients across the North West and as far south as Warwickshire, so we're delighted to have advisors based across the region to be able to meet those needs. Gemma and Carla are so proactive, and completely fit the profile of our team, delivering the utmost customer care to our clients."