Fast growing home care group opens new Lancashire office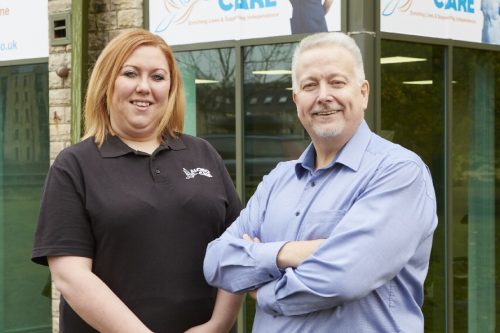 Southport-based Alcedo Care Group has opened a new office in Lancaster.
Representing a £200,000 investment for the home care group, the new office on Morecambe Road in the town centre will further support the ambitious business with its plans for continued expansion across Lancashire.
Complementing the group's existing offices in Blackpool, Southport, Wigan and Preston, the new Lancaster office launches with a team of 28 dedicated permanent employees, which it will aim to increase by 40 or 50 over the next six months, and has the capacity to help more than 90 clients across the Lancaster and Wyre area.
It will be overseen by Alcedo's area manager Rosie Caunt who takes responsibility for the Lancaster team and the ongoing delivery of Alcedo's portfolio of personal care, support and nursing services to those wishing to remain independent in their own homes.
Managing director, Andy Boardman, said: "With the coronavirus pandemic ongoing, we continue to receive strong demand for our home care services from all areas of the North West.
"Opening a new office in Lancaster is a natural step for us and will provide a local base from which we can deliver the highest standards of home care to clients in the Lancaster and Wyre area.
"The first few weeks of operating have been extremely positive and we are already looking to take on more permanent employees as we grow."
Rosie Caunt added: "I'm delighted to take responsibility for operations at the new Lancaster office.
"We have a superb team that is highly professional, friendly and caring and very much looking forward to getting to know our new client base across the region."
Established in 2017, Alcedo Care continues to expand at pace and boasts a 500-strong team of carers.
Run by husband and wife team Andy and Jo Boardman, the company has offices in Southport, Blackpool, Wigan, Preston and now Lancaster, offering home care services across the whole of the North West region.