People on the Move: HBD; Jones Melling; Matthews & Goodman; Infinity Works; PHMG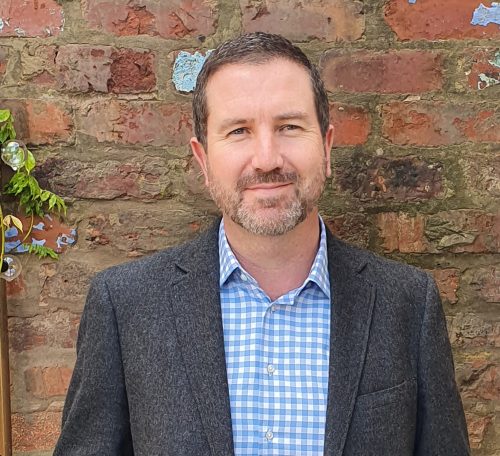 Property developer HBD has hired Bruntwood's Lee Treanor, who joins as director within its Manchester office.
A coup for HBD, the appointment sees Treanor depart his role of development director following a 20-year career with the business.
Leading on workspace, Treanor will work alongside the HBD team to deliver its existing pipeline and identify new opportunities.
He said: "Moving on from Bruntwood, I take a great sense of pride in what I was part of during my time there.
"I am excited to be joining the HBD team – with its brand, reputation and strong financial backing it is well-placed to capitalise on new opportunities and I look forward to working with landowners and agents to identify those opportunities across the North West.
"While the way we work has undoubtedly changed since the onset of the pandemic in March, workspace has never been more important to businesses or employees – working from home isn't a set-up that everyone wants and, for some, particularly young people and those still training, interaction in the office is really important. The coming years will be a really interesting time for workspace as the traditional model evolves."
Ed Hutchinson, managing director of HBD, said: "It's great to have Lee on board – workspace remains a key pillar of our strategy and I've no doubt his expertise will be invaluable both in delivering existing projects and identifying new opportunities."
HBD is one of the UK's most active property developers, with a diverse portfolio including office space and logistics, through to residential innovation and award-winning heritage projects. In addition to its Manchester base, it also has offices in Glasgow, Leeds, Sheffield, Birmingham, Bristol and London.
HBD has several active projects in Manchester city centre, including the award-winning Kampus scheme, and the Island site, located at the heart of the city, along with industrial and logistics schemes across the region.
::
North West property and construction advisory firm, Jones Melling, has appointed senior chartered building surveyor, Richard Pooley.
Richard joins Jones Melling's Preston team from Avison Young UK.
He gained an honours degree in Building Surveying from Leeds Metropolitan University, now Leeds Beckett University, in 2015 and was awarded Chartered Building Surveyor status 2018.
An all-rounder in his profession, Richard brings to the firm experience across an extensive range of building surveying services including dilapidations and defect analysis work, preparing work schedules and schedules of condition as well as undertaking commercial and residential building surveys.
Jones Melling director, Gary Melling, said: "It's great to welcome Richard to our team. As well as having an excellent skill set, he is particularly talented in delivering client-facing and business relationship management services.
"Client service is at the forefront of all our work and Richard has already demonstrated a high level of professionalism in this area. I'm looking forward to introducing him to clients face to face."
Richard said: "I really enjoy my work as a building surveyor, especially working on listed buildings and helping to give them a new breath of life and repurposing them for the future. There's nothing more enjoyable whilst out on a surveying job than exploring the intricacies of an historic building and appreciating the building techniques from days gone by.
"Jones Melling has a great track record within the building and construction industry, I can see already there will be many opportunities to develop my building surveying and client management skills under Gary and Ken's leadership."
::
Matthews & Goodman, the multi-disciplinary property consultancy, has recruited Manchester-based Siobhan Ellis to join its property & asset management team as an associate. She will focus on the Manchester and North West markets.
A property manager with almost 10 years' experience of all commercial property sectors, Siobhan has a proven track record in managing office, industrial and retail assets, as well as counselling clients and working with their legal advisors and other external consultants.
She will play a significant role in helping the firm's property management clients ensure that their tenants' requirements are met and that their assets' financial performance are optimised.
Prior to joining Matthews & Goodman, Siobhan was based at JLL's Manchester office where she manged a portfolio of more than 220 individual tenancies, with a net annual rent roll of in excess of £40m. She has also worked at Kent County Council and Workman.
Phil Winckles, head of Matthews & Goodman's Northern professional teams, said: "Siobhan combines a thorough understanding of all asset classes with meticulous organisation and attention to detail.
"Our clients can rest easy in the knowledge that their assets will always be well managed and queries will be resolved quickly and equitably – thus optimising the performance of all their assets.
"Siobhan brings a quiet determination and steel to the team.
"Our clients can rest easy in the knowledge that their assets will always be well managed and that their tenants will always be happy."
::
Digital transformation consultancy Infinity Works has strengthened its Manchester practice with the appointment of a new director.
Pete Coulter has joined the board of the Manchester office from Equal Experts, bringing more than 20 years of experience in software development and delivery of strategic change programmes to the role.
In the newly-created position, he'll be responsible for driving strategic growth in the North West and building long-term relationships with customers.
At Equal Experts, Coulter was responsible for forming its leadership practice, placing C-level and executive consultants into customers' businesses to assist with their organisational strategy.
Prior to this position he worked with FTSE100 enterprises across multiple sectors in roles at ThoughtWorks, Sage and Capital One, where he set up the company's first digital software engineering studio.
Pete Coulter said: "I'm delighted to be joining an ambitious consultancy that is committed to customer success and being the best delivery partner they have.
"Manchester is one of the UK's number one tech cities and I'm excited to showcase how Infinity Works can help businesses achieve digital transformation, building on the great work that has already been done."
Infinity Works opened its Manchester practice, located on King Street, in 2017, and today employs more than 65 people. It has partnered with some of the UK's most recognised brands including Manchester Airports Group, Well Pharmacy, and Cinch.
James O'Donovan, chief operating officer, said: "We're delighted to welcome Pete to the business and use his vast experience to grow our presence within the North West.
"The current climate is accelerating the shift towards digital services and we're committed to helping businesses embrace the opportunities offered by digital transformation."
To support its future growth plans, Infinity Works is seeking to recruit more than 20 consultants in the coming months, including a managing consultant who will be responsible for ensuring excellent customer delivery and supporting the Manchester employees.
::
Manchester-based creative audio technology company PHMG welcomes Hannah Ralph as its new global head of voice.
In her new position, Hannah will be integral to driving a focus on the power of voice as a brand asset.
She'll be key in helping clients find their perfect vocal match to maximise all the audio touchpoints available to them. Plus, her work with international voice talent will source new, cutting-edge artists to diversify the PHMG portfolio.
"It's a real privilege to be given the opportunity to work with a fantastic brand like PHMG," said Hannah.
"I can't wait to share my passion of all things voice with both my colleagues and clients, and demonstrate how influential the voice can be in helping to shape a brand."
Hannah brings a wealth of experience to PHMG – time spent managing voice talent across the globe, as well as working in casting, client liaison, coaching and directing.
Artists under her guidance have gone on to work for leading name clients such as Disney, the BBC, ITV, Aldi, McCann and Netflix – and her expertise spans TV and radio, as well as industry guidelines, rights and usage models. This background has taught her what makes voice such an important brand asset.
"I share the belief of PHMG that the voice can be the most powerful communication tool," she said.
"The right speaker can help shape a brand and engage the customer – so I truly understand the significance of finding the perfect voice."
Training and development will be another key part of Hannah's role. She'll liaise with key teams and stakeholders across PHMG, advising on the unique nuances of commercial voice performance.
Daniel Lafferty, director of music and voice, said: "We're delighted to welcome Hannah to PHMG. With 15 years' experience in voice talent management, we're sure she'll take our product offering to the next level."
Established in 1998, PHMG has grown to become a global industry leader – creating the sound of more than 36,000 clients such as Audi, Adidas and Samsung.