New bid to resurrect takeover deal for Wigan Athletic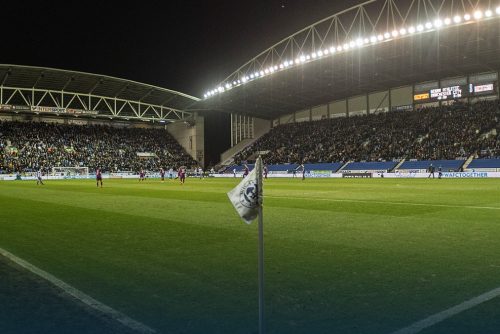 The joint administrators of Wigan Athletic FC have moved to resolve issues that led to the blocking of a proposed takeover of the League One club.
A statement issued by the English Football League (EFL) last Friday revealed that the body was unable to agree to a deal following a period of close due diligence.
Joint administrators from Begbies Traynor had arranged a potential buyout of Wigan by a Spanish bidder and have twice extended deadlines to enable a successful conclusion.
This afternoon, they issued an update in response to the EFL statement, which they hope will ensure the process can continue.
They said: "As explained in the statement, the EFL board are not in a position to agree to an application to transfer the club's membership in the EF to the proposed purchasers as the League's requirements have not been satisfied.
"We have received a detailed letter from the EFL explaining the reasons why.
"We can confirm that one member of the bidding team, that has been providing advisory services and was to provide a small proportion of funding, is subject to a Disqualifying Condition – as set out in EFL regulations.
"By mutual consent, this member and all members of the bidding team related to this member, have been removed from the process and from the bidding team. These changes have been reflected at Companies House over the weekend.
"The funds that were to be provided by these members are not to be utilised by the club going forward.
"The remaining member of the bidding team, within the EFL submissions made to date, has already provided proof of funding to show sufficient funds for the acquisition and two years trading as required."
The statement concluded: "We are continuing to work with the EFL and are in the process of providing revised submissions to reflect the revised position of the bidder with the hope of bringing this matter to a satisfactory conclusion."