Studio Retail Group starts sale process and invites offers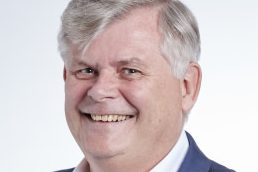 Studio Retail Group has today offered itself for sale.
The Accrington-based home shopping business said the move follows discussions with its two biggest shareholders, Mike Ashley's Frasers Group and Schroder Investment Management, which hold a combined 56% of its equity.
It is part of a review undertaken at the suggestion of Frasers Group, prior to the collapse, last month, of its proposed £50m sale of its Findel Education business, based in Hyde, to Wakefield-based YPO following an objection by the Competition and Markets Authority.
The announcement of the sale process coincides with publication of the group's interim results which showed an exceptional performance.
Studio Retail said this has significantly enhanced the group's financial position and underpins the board's confidence in the sustainable medium-term growth prospects of the group.
It revealed that, on October 13 this year, SRG received a letter from Frasers Group, which owns approximately 37% of SRG, saying it believes the group is "misunderstood by the market and as a consequence, significantly undervalued", and "although this may be fixable over the long-term, the group should conduct a strategic review".
Following discussions with the group's second largest shareholder, Schroder, the board has now decided to undertake a comprehensive review of strategic options, which includes a sale of the group.
The board has appointed Stifel Nicolaus Europe as its sole financial adviser and says parties with a potential interest in making a proposal should contact Stifel.
The group said it is not currently in any discussions with any potential offeror relating to an acquisition, and that there can be no certainty that any offers will be made.
Interim results released by SRG today for the six months to September 25, showed strong progress for both revenues and profits.
Sales for the period rose by 17.2% to £268m, while pre-tax profits soared by 199%, from £5m to £15m.
At the same time, core net debt was reduced from £70.8m to £45.2m.
Group chief executive, Phil Maudsley, said: "I am very proud of the way that this group has responded over the last few months to the challenges of COVID-19.
"These interim results are testament to the strengths of our digitally-focused value business and the ability of our colleagues and customers to adapt rapidly to change.
"Our strategy to grow the Studio customer base and increase our customers' spend with us, supported by our flexible credit offer, has delivered a record trading performance which underpins our confidence in the group's medium-term growth prospects."