People: Beyond Group; Kuits; Brabners; PMD Business Finance; Ten Locks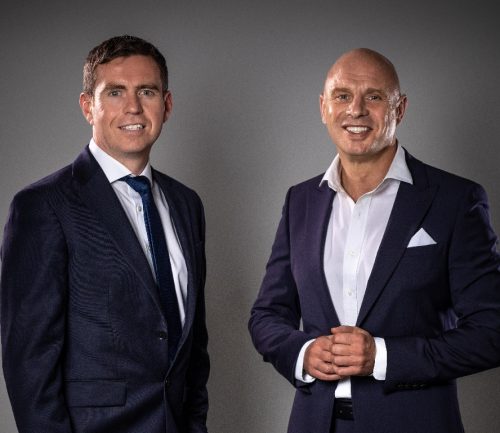 X

Register for free to receive latest news stories direct to your inbox
Register
Beyond Group, the Manchester business which owns McAlister Family Law, Beyond Corporate and Beyond Conveyancing, has continued its strategic expansion – notwithstanding the lockdown – as high-profile partner and solicitor Dónall Caherty joins Beyond Corporate.
He will head up its newly-launched dispute team.
The group, whose strategy is to create and build specialist independent law firms which have an element of human perspective, has a business model which enables clients to identify better with their lawyers and legal teams, and enables each of the businesses to focus on specific client needs and specialist client services.
The group has strategically grown its family and corporate businesses since their inception and the appointment of Dónall as a partner within Beyond Corporate enables the corporate business to enhance significantly its offering.
Dónall specialises in resolving disputes involving shareholders, partnerships, directors' duties, insolvency, professional negligence and reputation protection, and obtaining and defending urgent freezing injunctions.
Highly experienced in dealing with a broad range of commercial disputes, he has conducted litigation in the County Court, High Court, the Technology and Construction Court and in the Court of Appeal.
In addition, he has managed cases determined in the Irish and German Supreme Courts and had a successful referral to the Court of Justice of the European Union.
Dónall, 43, studied law at Queen's University Belfast, before attending the University of Law in Chester. He has held positions in some of Manchester's most prestigious law firms, latterly as a partner with international firm Fieldfisher.
He said: "Since its inception I have followed the success of Beyond Corporate with real interest. My respect for its progressive approach, its commitment to investment and its openness around fees in a sector as traditional and conservative as law, made joining the firm a very easy decision.
"I moved to the business during lockdown and the compassion and the maturity of the way in which the group's senior management dealt with the challenges of lockdown for its people across all of the businesses, without missing a beat, only cemented further my own commitment to what the group and Beyond Corporate is trying to achieve."
Group head, Matt Fleetwood, said: "After substantial growth across the businesses we needed to refocus on growth within Beyond Corporate, and Dónall's appointment enables us to continue with forward momentum, empowering the business to launch a litigation and dispute resolution offering.
"Dónall is a natural fit for us, both as a person having the human perspective that is important for all of our businesses, and also as a fellow professional, highly regarded and liked by clients.
"We have worked with him before and are delighted to be working with him again. For the business, it means the Beyond Corporate Law offering is significantly expanded in what is often a business-critical area of the law."
::
Manchester law firm Kuits has strengthened its private client offering with the hire of associate Saadia Javed into its tax and estate planning team.
The news comes shortly after the hire of partner Elaine Roche into the team in June.
Experienced in acting for high net worth individuals, Saadia has expertise in lifetime planning through the administration of trusts, asset protection, gifting of wealth during lifetime and trust loan arrangements.
She also has expertise in advising clients on succession planning through complex wills and estate administration.
Executive partner for Kuits, Robert Levy, said: "We are delighted to have been able to attract into our private client team another excellent lawyer in Saadia.
"She brings with her exactly the experience we are looking for in giving high-quality tax and trusts advice to clients in a user-friendly and accessible way.
"She is the second senior hire into this team since the first lockdown, representing a significant expansion of our offering to meet client need."
The Kuits private client team, which provides a holistic service for individuals spanning tax planning, probate, family matters and residential conveyancing, is top-ranked in the Chambers and Partners High Net Worth Guide for Manchester.
::
Independent law firm Brabners has appointed another partner to its fast-growing real estate practice as it continues to support commercial property development across the UK.
Commercial property partner Abdul Salam joins Brabners from JMW, adding significant commercial property expertise to the firm's 106-strong real estate practice.
With 17 years' industry experience, Abdul specialises in advising on a broad range of commercial property matters and owner-occupier transactions, including the acquisition, management and disposal of sites, frequently advising clients through the full commercial property cycle.
His clients include high net worth individuals, leisure and hospitality operators, and commercial property developers. He recently advised the Pervaiz Naviede Family Trust on its acquisition of Altrincham's historic Stamford House for more than £6m.
Operating across Brabners' Manchester, Liverpool and Preston offices, Abdul is the latest senior lateral hire for the firm's real estate team this year, following the appointment of real estate development specialist, Roy Barry, construction specialist Jennie Jones, and Andrew Waugh as Brabners' real estate sector lead.
Brabners managing partner, Nik White, said: "Abdul is widely recognised for his expertise and for building longstanding relationships with clients.
"He's an excellent addition to the team and we know he will fit in well here. I'm delighted that we are finishing the year as we started it – bringing senior talent on board in what has been another year of strong and active recruitment.
"Our real estate practice has grown significantly this year, and further expanding our presence across the North West is central to our firmwide growth strategy. The region is already an important hub for investment and, with the Government's focus on levelling up the economy, we're likely to see a strong pipeline of major schemes in the coming years."
He added: "We're committed to helping towns and cities across the North West thrive, which is why we continue to invest in the strength of our offering and in the quality of our team."
Abdul Salam said: "I've been impressed by Brabners' growth and clear sense of ambition and direction in recent years and I can see this momentum is building. The firm is home to some fantastic people and has a reputation for its culture, ambition and top-quality service.
"As restrictions begin to lift next year, we're expecting to see a surge of activity as businesses recalibrate their footprints and look ahead to future growth, with a number of exciting projects already on the horizon."
Brabners' real estate practice increased its revenue by 10% in the last financial year.
::
An Oldham finance firm has expanded with the appointment of a former managing partner and Chartered Accountant to support its SME clients and introduce them to its panel of professional advisors.
As a result of the coronavirus pandemic, it has become apparent in the funding sector that SME business owners will need additional support provided by intermediaries to assess the flexible options available for those looking to grow, restructure or sell, said PMD Business Finance.
In October it officially launched Structured Finance Solutions, a team of industry specialists with a large diverse funding panel that, since March, has been financing corporate or restructuring transactions, including acquisitions, management buyouts and Employee Ownership Trusts.
This is in addition to providing funding support to business owners by reviewing and restructuring their business finance facilities.
The business has now appointed Chartered Accountant Mark Worsley to provide guidance to SME business owners who need support over and above funding solutions.
Mark has had a successful career to date, qualifying with Deloitte and becoming managing partner of a high-growth group of businesses in the early 2000s. As a partner at CLB Coopers, Mark helped to oversee the enormous organic growth achieved until its ultimate sale to Baldwins in 2016.
Providing solutions, identifying opportunities and helping to guide business owners with their current issues and visions for the future, most of whom did not have financial directors, are amongst Mark's various professional accolades.
PMD managing director, Peter Dobson, said: "We have been looking for ways to diversify our solutions offering to enhance the support we provide for our partners and customers.
"With Mark joining the team, he brings with him a wealth of experience, working proactively with SME business owners.
"We are excited to see where this new chapter will take PMD and the positive impact it'll have on the businesses we work with."
Mark said: "I am delighted to have joined PMD at what is a crucial time given all the funding challenges and opportunities the pandemic has created.
"I have known Peter Dobson, Tom Brown and the team at PMD for many years and have witnessed first hand the unwavering support they provide to their customers and professional partners.
"These are difficult times for many SME business owners. Access to finance is critical and we, at PMD, are there to support those who need it."
::
Ten Locks, Salford's new premium drinks company, has welcomed its first additions to the team.
The company, which was created earlier this year as a sister firm to Kingsland Drinks, is headed by industry stalwart Becky Davies, who sits at the helm of Ten Locks as head of commercial.
Sinéad Lowe, joins the business as agency brand development manager, while Penelope McMylor has been appointed as sales manager for the start-up dedicated to creating and curating global drinks brands with purpose.
Sinéad has 20 years' experience in the drinks industry, most recently in marketing at Signature Brands, part of LWC Drinks. Sinéad has also worked across import, distribution and marketing for spirits firm, Love Drinks.
At Ten Locks Sinéad will use her industry expertise to lead the development of marketing strategies for the company's portfolio.
The firm has recently announced a series of compelling, purpose-led brands with a range of stories to tell and quality credentials, and Sinéad will focus on multi-channel campaigns, which bring the brands to life for the UK drinks trade and consumers.
Formerly North West sales manager for Mangrove Global, Penelope McMylor will be responsible for Ten Locks' portfolio in the bar, restaurant and premium and specialist retail sectors, asserting the company as a go-to for premium, authentic and credible brands.
Like every member of the Ten Locks team, Penelope brings years of behind-the-bar experience to the role, having worked for some of Manchester's top cocktail bars and venues.
During her time in hospitality Penelope developed an unrivalled passion for spirits, going on to participate in several nationwide cocktail competitions before she was head-hunted to work on the other side of the bar in the world of drinks.
Becky Davies said: "We work in an industry that has people at its heart – it's what makes it so special – and so welcoming Penelope and Sinéad to the team is a real highlightfor me. Not least because they bring bags of incredible experience and energy, but also because – much like Ten Locks – they want to be a force for positive change in an industry capable of great things.
"Sinéad's well-rounded and strategic approach to brand building – from sales and marketing to distribution and wholesale – makes her a powerful cornerstone of the team.
"With boundless enthusiasm – which is really quite contagious – and long-standing experience, she's perfectly placed to amplify what we're bringing to the UK drinks scene."
Becky added: "With a similar background to my own, Penelope has years of on-trade spirits and hospitality experience. Her drive, creativity and passion, along with a knack of seeing blind spots from both sides of the bar, means she joins Ten Locks with second-to-none relationships and ready to play a critical role in embedding Ten Locks in the industry.
"We launched Ten Locks in one of the most challenging years in history. The addition of Sinéad and Penelope can be considered a sign of our confidence in the UK drinks economy in the long term, despite the difficult times being endured right now by so many.
"Additionally, Ten Locks plans to expand its team in early 2021 and will be recruiting for a variety of roles in the New Year – more positive news for the industry after such a tough year."
Since launching in August, Ten Locks has worked to create and curate a powerful portfolio of compelling global brands including Nusa Caña, West Cork Irish Whiskey, Applewood Gin, Salford Rum, Banhez Mezcal, Diablesse Rumand ElTequileño, with more additions to the portfolio set to be announced soon.