Impact of pandemic dominates most widely read reports of 2020
A year of business turmoil put a gloomy slant on this year's listing of the most read reports on TheBusinessDesk.com
As lockdowns brought the world to a crashing halt companies were forced to draw on their reserves, and many were unequal to the task, providing a torrent of mergers and acquisitions activity.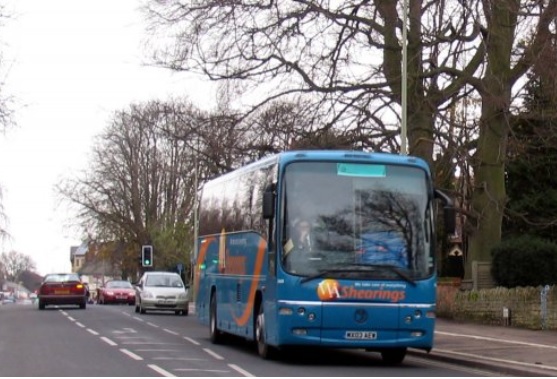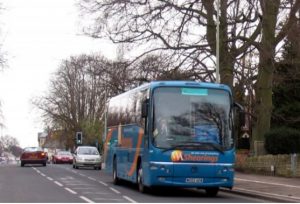 By far the most read story of 2020 was the notice to appoint administrators at Wigan-based coach holiday and hotels group Shearings, which drew a third more views than the second most popular report of the year.
On April 25, we reported that the owner Shearings had filed a Notice of Intention (NOI) to appoint administrators to a number of subsidiaries, including Shearings and UKBreakaways.com, according to reports.
Wigan-based Shearings, which was founded in Oldham in 1919 by Herbert Shearing, was already in talks to identify financial support for the firm, which employed around 2,600 staff, most of which had already been furloughed.
EY had been put on standby to handle the insolvency process, which would give 10 days' breathing space to find new backers.
::
In early October TheBusinessDesk.com exclusively revealed the identity of the Spanish bidder seeking to take control of Wigan Athletic FC after the Championship side had been relegated to League One following its earlier administration.
The Spanish businessman was revealed as José Miguel Garrido Cristo.
He has previously led two Spanish clubs, Albacete and Castellón, and has spent the past 18 months with small stakes, indirect involvement and takeover speculation linking him to several more. But Wigan Athletic will be the first involvement in English football for the London-based businessman.
The League One football club had entered administration in July, bizarrely less than one month after Hong Kong-based Next Leader Fund had taken ownership.
::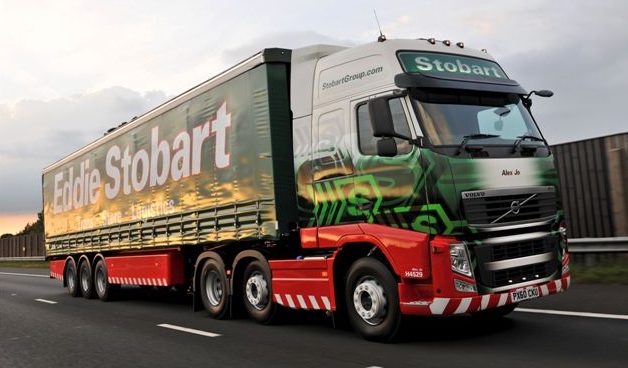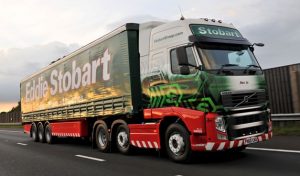 The sale of the Eddie Stobart name and brands, in May, drew widespread interest.
Stobart Group, the Carlisle-based aviation and energy group, confirmed that its wholly-owned subsidiary Stobart Group Brands, had sold the Eddie Stobart and Stobart trademarks and designs to Eddie Stobart Logistics for a total consideration of £10m.
Stobart Group Brands owned the Eddie Stobart and Stobart Group brands and all associated intellectual rights.
In February 2014, Stobart Brands entered into an agreement to licence the Eddie Stobart Brand to Eddie Stobart Logistics for a £13.7m premium fee as part of the initial partial sale of the Eddie Stobart business.
::
Liverpool property developer, Elliot Lawless, announced in February that three of his high-profile schemes could be at risk of collapse unless new backers were found.
Mr Lawless, founder of the Elliot Group, was at the centre of a high-profile police investigation following his arrest three months previously on suspicion of fraud.
He denied the allegations and no charges were bought, but two major schemes in Liverpool and a third in Manchester ground to a halt.
A spokesperson for the developer said: "The ongoing police investigation means there is no likelihood of raising further development finance until the investigation is complete and Mr Lawless is exonerated, as he expects to be."
::
The imposition of pandemic restrictions on the hospitality and leisure industry landed one business in hot water with the authorities in November.
A Salford café was given a £10,000 fixed penalty notice for breaching coronavirus regulation the day after Greater Manchester was placed under tighter restrictions.
Officers from Greater Manchester Police attended the Nyah café on Phoebe Street, Ordsall, on Saturday, October 24, after a call from members of the public.
They found between 30 and 50 people inside the premises. Officers asked the group to leave but were met with hostility and had to call for assistance.
::
In a positive twist, a Liverpool-based sportswear company continued its upwards trajectory in February with the raising of funding to boost its progress.
Castore, the premium sportswear company, raised £7.5m from undisclosed private investors to accelerate its move into professional team sports where it will go head-to-head with global giants Nike and Adidas.
The company, founded by brothers Tom and Phil Beahon in 20156, said it will leverage its expertise in technology-driven product development and digital marketing to provide a differentiated offering to clubs.
Castore said it expects to become the official kit supplier of teams from the Premier League, La Liga and Bundesliga for the 2021 season.
::
Skelmersdale-based building firm Construction Partnership UK (CPUK) fell into administration following a winding-up order in April.
The business, which voluntarily shut down its nine live construction sites at the start of the coronavirus lockdown to protect its employees and sub-contractors, appointed administrators following a hearing in Manchester High Court on April 24.
Steven Muncaster and Sarah Bell of Duff & Phelps were appointed joint administrators of Construction Partnership UK on April 24.
Steven Muncaster said: "CPUK has come under increasing pressure over the past 12 months due to a combination of factors including an increasingly competitive market and raw material price increases."
::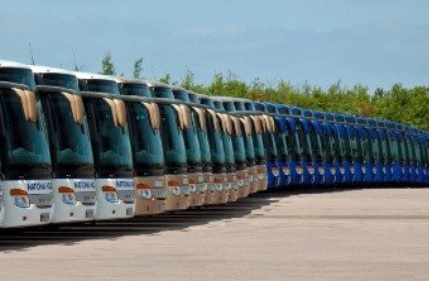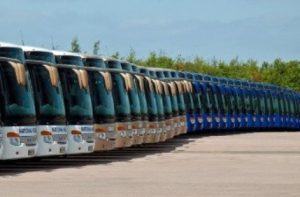 Shearings figured in the most-read stories again, following reports in April it was in talks with various bodies in a bid to avoid administration.
The owner of parent company Specialist Leisure Group (SLG), Texas-based private equity firm Lone Star Funds, was reportedly in advanced talks with several parties in a bid to save the group's 2,600 staff from redundancy.
SLG issued a statement that said: "The travel industry has been severely affected by the impact of COVID-19 and the inability to operate any holidays on government instruction.
"Specialist Leisure Group is actively in dialogue with its stakeholders, advisors and the Government regarding its options, which include the sourcing of the necessary financial support to enable the company to weather the storm of COVID-19."
::
A month later the battle to save the struggling business was again top of the news agenda.
It said it remained in talks with the Government and its stakeholders over potential financial support in a bid to survive the impact of COVID-19.
Shearings chief executive, Richard Calvert, said: "Our objective is to protect the interests of our customers, staff and commercial partners, and I would like to thank everyone for the truly amazing messages of support during these difficult times."
Most of the 2,600-strong workforce had already been furloughed.
::
Finally, a good news story dominated the gloomy March newslists with an announcement from one of Manchester's fastest growing firms.
The Hut Group said it was creating 500 jobs to help ease the economic impact of coronavirus.
The global technology and online consumer brand group announced plans to bring forward more than 500 new job vacancies across its manufacturing and distribution sites.
In recent weeks, the company had seen a surge in demand for its health, beauty and nutrition products across its world-leading brands, including Myprotein.com and Lookfantastic.com.