North West Business Briefs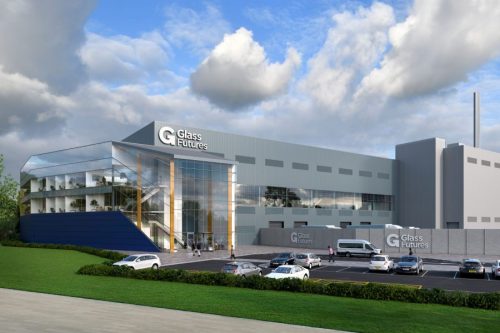 X

Register for free to receive latest news stories direct to your inbox
Register
Glass Futures is launching a series of virtual business events to give an insight into the world's first Global Centre of Excellence for glass in St Helens which is set to decarbonise the glass industry.
The facility is set to connect the glass industry and academia to deliver exportable R&D and innovation, as well as training and up-skilling opportunities, ensuring glass making's future is built on sustainable, recyclable, carbon-zero products.
Glass Futures, the not-for-profit research and technology organisation, has secured more than £30m in funding from national, regional and local government, plus £20m investment committed from industry to support this ground-breaking facility.
The company has also secured more than £8m funding to progress a range of other cutting edge R&D developments for the glass sector, including the exploration of low carbon fuels such as hydrogen and biofuels in glass making, alongside the development of new raw materials and new furnace technologies, all of which will help to further reduce the carbon footprint of glass products to help the industry meet it's 2050 decarbonisation targets.
Glass Futures will hold a series of open access virtual collaborative and interactive workshops to provide information about the proposals, how the centre of excellence will benefit glass manufacturing, technology suppliers and end users, the carbon saving opportunity and how up-skilling and training will be delivered within this safe environment.
The events will be held on: Wednesday, January 27, 2-3.30pm; Wednesday, February 24, 2-3.30pm; Wednesday, March 31, 2-3.30pm. To find out more or to register for any of the sessions please visit: https://www.eventbrite.co.uk/e/glass-futures-open-design-events-tickets-132538350775
::
The Quality Assurance Agency (QAA), the organisation that assesses the quality of higher education institutions across the UK, has stated that it has "high confidence" – the highest possible commendation – in both the academic and student experience offered by Manchester's University Academy 92 (UA92).
The successful review means that UA92 now joins the Office for Students' (OfS) list of registered higher education providers in the UK.
A diverse and inclusive institution, UA92 was born out of a partnership between Lancaster University and Manchester United's legendary Class of '92. It offers undergraduate degrees in accounting and finance, business, computer science, media and sport which are awarded by Lancaster University. It welcomed its first students in September 2019.
UA92 co-founder, Gary Neville, said: "We created UA92 to offer an outstanding education to the people of Greater Manchester and beyond, and provide an alternative to traditional higher education institutions. When you think that only 24% of our students have a parent with a higher education qualification, against a sector average of 45%, UA92 becomes special. Furthermore, one-in-five of our students come from communities with the lowest levels of participation in higher education.
"It's why we are making high quality education and robust character development accessible to people who might never have thought that gaining a degree was a realistic option."
::
Wilmslow-based exhibition designers, Mather & Co, have been appointed to develop a new permanent exhibition on the Pankhurst family at their former home, 62 Nelson Street in Manchester, now known as the Pankhurst Centre. This building is an iconic site for women's activism, past, present, and future.
From 1898 to 1907, 62 Nelson Street was home to Emmeline Pankhurst and her family, and is where the first meeting of the suffragette movement took place. It's where leading campaigners in the votes for women movement would gather and where Emmeline would first utter the call for action, "Deeds Not Words".
Leanne Clydesdale, project designer at Mather & Co, said: "I, personally, feel incredibly privileged to be part of the team working with the Pankhurst Centre on this new interpretation. The significance of this building, not only in the story of the Pankhurst family and their role in the continuing campaign for women's rights and freedoms, but also in the socio-political history of Manchester, cannot be underrepresented.
"This building has an important story to tell and we hope to inspire debate and thought within its walls for many years to come."
The completion of At Home with the Pankhurst Family will mark the reopening of the Pankhurst Centre, which has been closed due to the impact of COVID-19, and is due to take place in Summer 2021.
::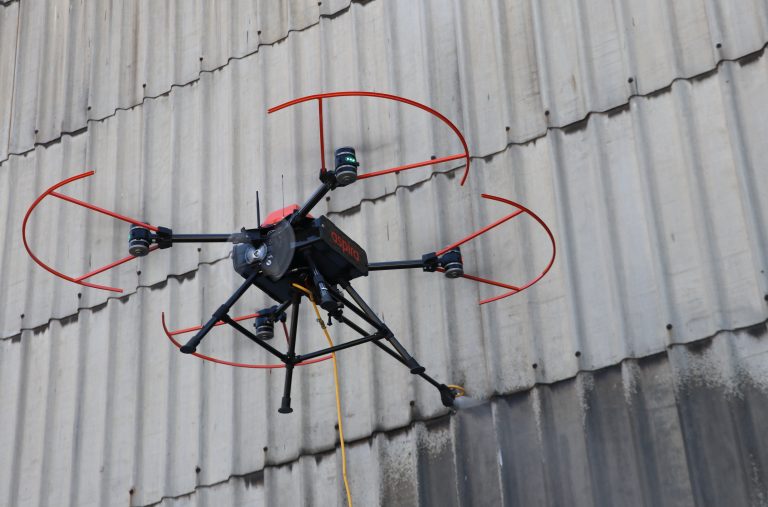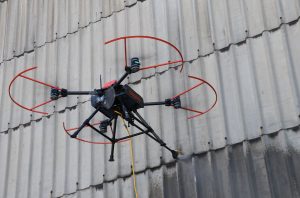 Aspira Aerial Applications has received an Innovate UK Grant of £100,000 for its project aimed at tackling air pollution by applying a specialist nano titanium coating to building facia. This will turn urban landscapes into air purifiers.
Manchester-based Aspira is an innovative drone technology company, providing equipment and know-how to facilitate the treatment of tall buildings and inaccessible structures with a range of coatings to significantly improve their environmental credentials.
Aspira aims to revolutionise the way air pollution in tackled in towns and cities. While the technology of the coating is not new – it works on a similar principle to a catalytic converter – the obstacle to date has been the accessibility of existing structures to apply this safely, quickly and effectively. Aspira's drone technology overcomes this challenge.
Awarded by the Government, the grant to Aspira is part of the second round of funding for Sustainable Innovation.
Jon Fenning, chief technology officer at Aspira who spearheaded the Innovate UK Grant application, said: "It's everyone's responsibility to help improve urban environments and support the climate change agenda to achieve 'net zero by 2050.' The Green Agenda is at the heart of Aspira and we are proud that our innovative approach has been recognised by Innovate UK."
::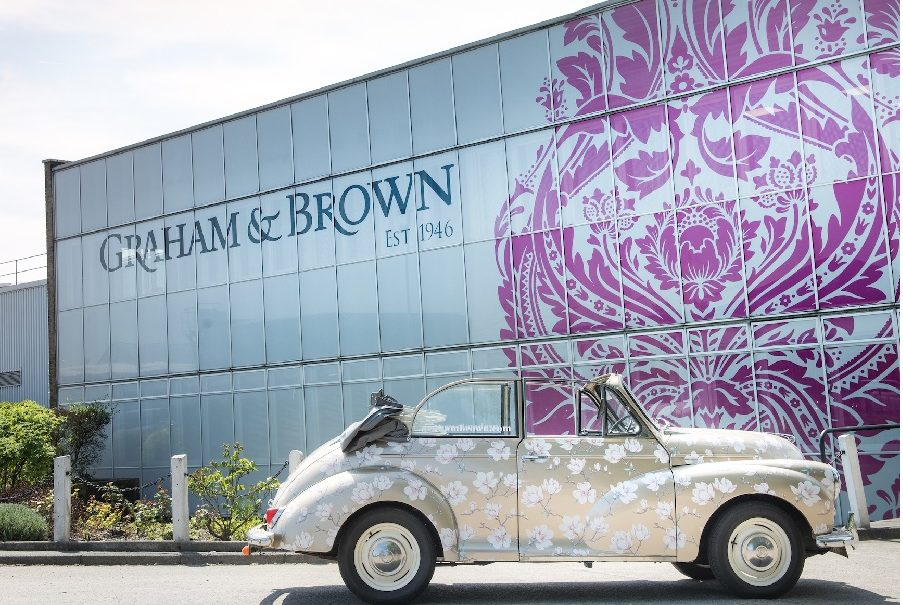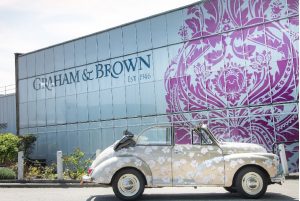 Blackburn-based wallpaper manufacturer Graham & Brown has pledged to only use renewable energy in a bid to slash its carbon footprint.
Chief executive Andrew Graham said switching their electricity to a renewable supplier by 2022 would cut the company's carbon footprint by up to 30% inside two years.
Graham & Brown, which is 75 years old this year, has reviewed its entire energy policy after Nelson-based Businesswise Solutions became its new energy broker.
The £80m turnover manufacturer, which employs 500 people worldwide, now uses real-time data to monitor energy consumption across all its sites.
Mr Graham said the company's annual energy bill is about £2m, but by deploying Businesswise Solutions' technology, it will be able to work out how much energy is required to manufacture a single roll of wallpaper: "When it came to buying paper, ink and machinery we were all over it, but buying energy was a bit of a dark art," he said.